A guide to finding out what state benefits you're entitled to
There is a wide range of state benefits available. If you're struggling to make ends meet or your income could do with a boost, claiming all the benefits you're entitled to can make a big difference.
You can navigate through the guide using the table of contents, or if you'd like to read the guide end-to-end in full, you can download the PDF.

Who's entitled to benefits?
Your right to benefits will depend on your individual circumstances or those of your household. For example, you may be entitled to benefits if you are sick, lose your job, are on a low income, have children, are over 60, have a disability, become a carer or are recently bereaved.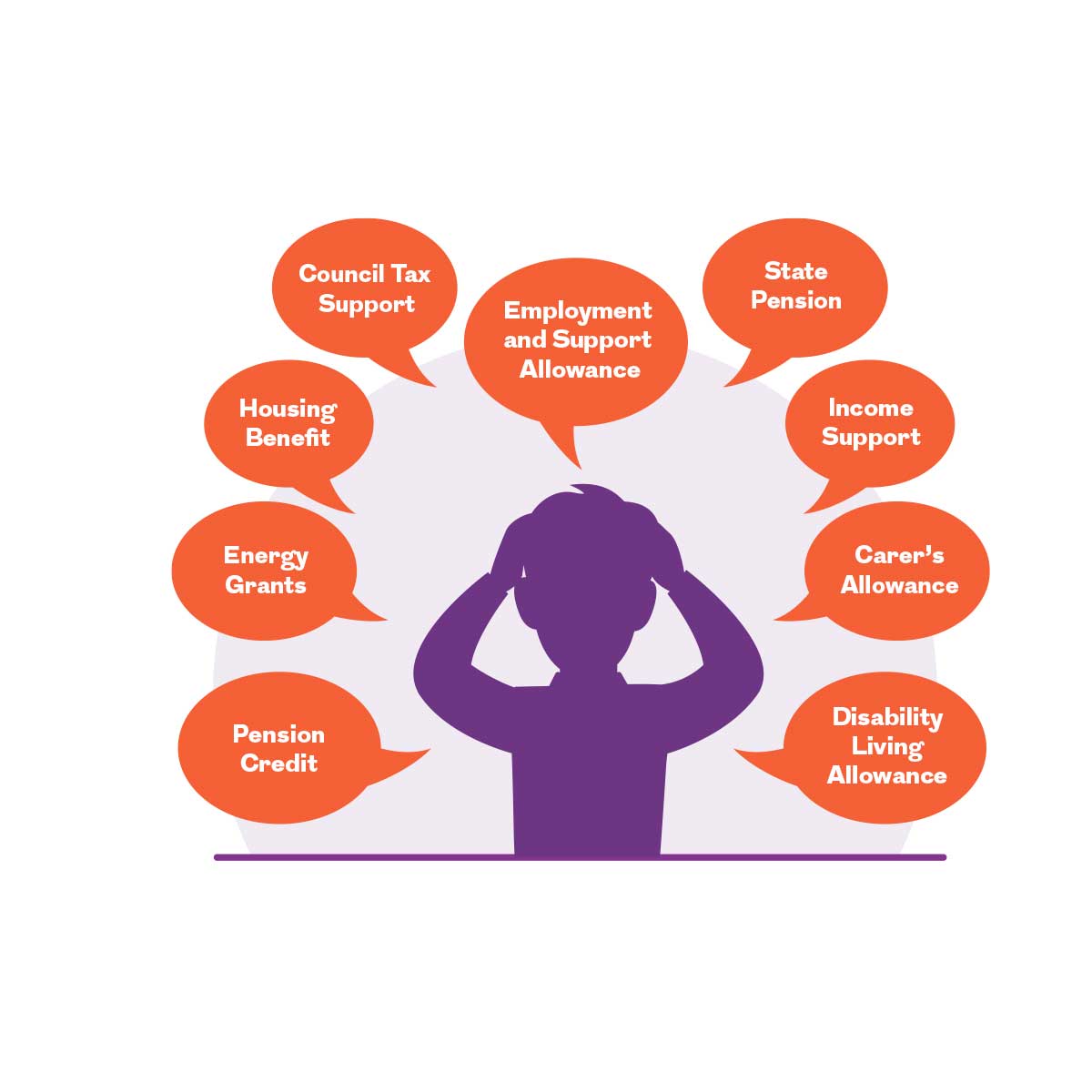 There are a large number of different benefits available.
What help is available
The benefits system can seem daunting but there is plenty of help available. This ranges from online benefits calculators, which will tell you what benefits you might qualify for, to expert advisers who you can talk to for help and advice. You may also be entitled to help from your local authority with your housing costs or Council Tax.
As well as state benefits, there are also grants available from charitable organisations for people on a low income and other types of help such as schemes and grants to help towards your energy costs, water bills and energy efficiency measures.
Find out what you're entitled to
You can find out more about state benefits and grants for your particular situation at:
To find out what you might be entitled to use one of the benefits calculators listed below. You will need accurate information about your:
savings
income, including your partner's (from payslips, for example)
existing benefits and pensions (including anyone living with you)
outgoings (such as rent, mortgage, childcare payments)
Council Tax bill
You can find benefits calculators at:
You can check what grants you might be entitled to at:
Where to get advice
There are a number of organisations that can provide you with information and advice on the state benefits and grants you might be able to claim.
For advice on benefits, housing, jobs, legal issues and other practical help
Help for older people
If you've been diagnosed with cancer
or call the helpline on 0808 800 000.
If you have a terminal illness
or call the helpline on 0800 090 2309.
If you're caring for someone
More money guides
Our handy guides cover a wide range of financial matters including budgeting, debt, how to cut your bills, retirement and making a will.