Here you'll find videos from past events along with voting results and meeting highlights. You can also take a look at our Annual Report and Accounts to learn more about our Purpose, strategy, financial performance and how we support customers, advisers and our wider communities.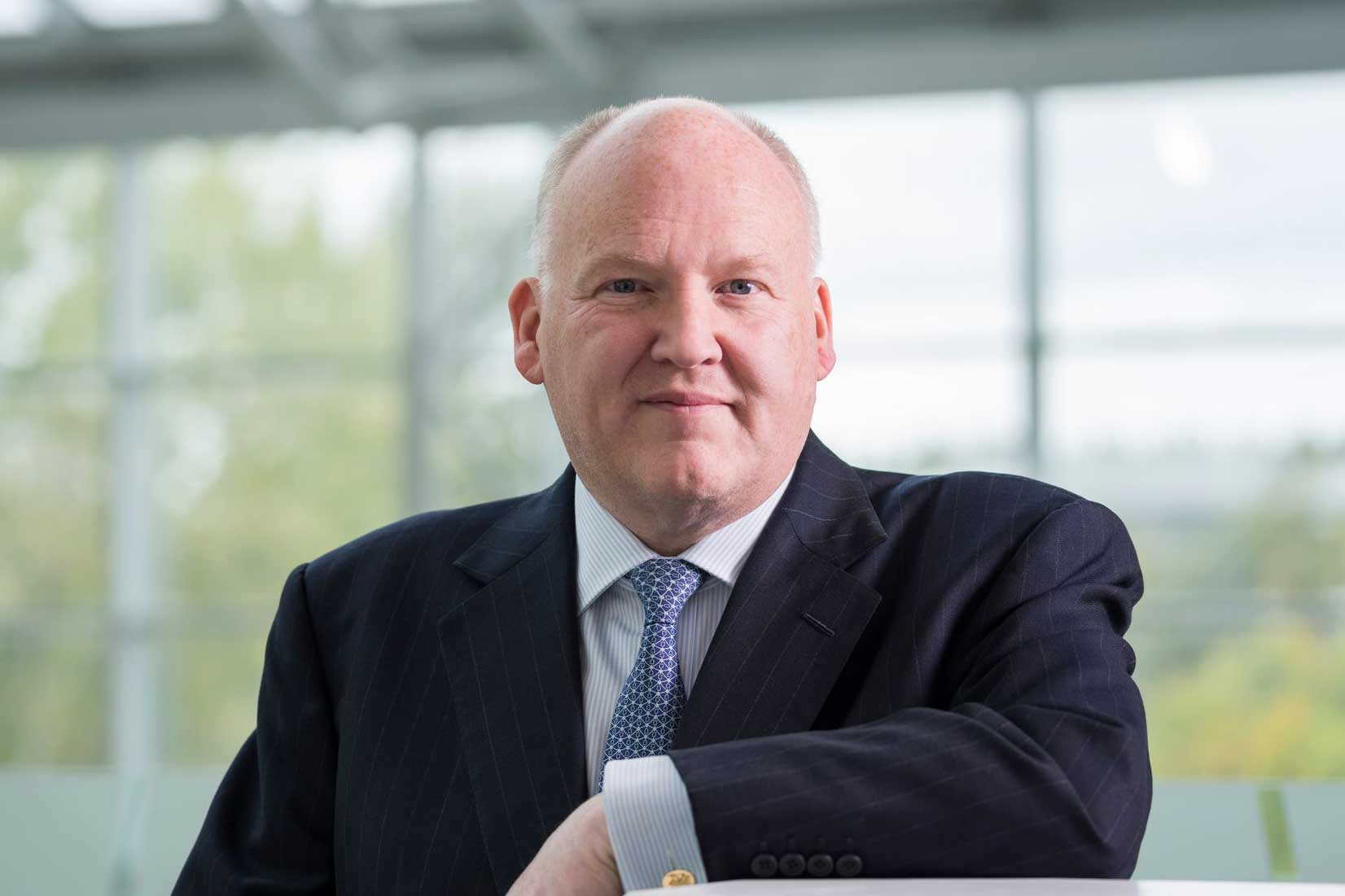 Our 2023 AGM

This year's Annual General Meeting (AGM) took place on Tuesday 6 June 2023 at The Royal Horseguards Hotel in London. We also offered online access to those members who preferred to join us virtually.
The Resolutions and voting results, and a video recording and transcript of the AGM presentations, are available below.
We look forward to seeing members at our 2024 AGM.
Watch the 2023 AGM
Moderator – Kevin Parry:
Good morning. I'm Kevin Parry, the Chairman of Royal London, and I'm delighted to welcome you to the Annual General Meeting of the Royal London Mutual Insurance Society Limited. This is our second year holding the meeting in this venerable venue and we're delighted to welcome members again. The Board appreciates you taking the time to join us today.
As with last year, the meeting is a hybrid meeting, with members also joining us online. And, so, we'll say hello to those of you who are attending virtually. With the technology in mind, I'd like to give people a few extra minutes to ensure that they've logged on and everything is working as expected. And, so, before we do formally start, we're going to show a short little video just to give people a few more minutes, to join the meeting. This tells you a bit about what we delivered in 2022. Thank you.
Video:
Royal London, we're a modern mutual on a mission, with one Purpose and one strategy. We're proud of what we achieved in 2022. We helped build our customers' financial resilience by launching a free financial wellbeing service. And we played our part in helping advisers understand what the new Consumer Duty could mean for them. We also continued to enhance our mobile app, helping customers start pension transfers and view their investments. We launched a new annuities guidance service for pension customers. And Royal London Ireland became the country's first new pension provider in over a decade. We created a Sustainability and Stewardship team to oversee and drive improvements in the sustainability of our operations and investments. We funded over £2 million in support of charitable and social impact initiatives, including Turn2us and Cancer Research UK. Through our sponsorships, we continued our focus on levelling the playing field, advocating for fairness and equality in sport. And through our Changemakers Programme, we're supporting another ten innovative social enterprises. We won key industry awards in the UK, being recognised as a five-star provider for our investments, protection and workplace pension services. We concluded our programme to simplify our business, increasing the value of our long-standing customers' policies by £675 million. For the seventh year running, we boosted our eligible customers' pension savings through ProfitShare. Together, we're building a modern mutual that's here to help protect the standard of living for this and future generations. Protecting today, investing in tomorrow. Together we are mutually responsible.
Moderator – Kevin Parry:
So, good morning again, and for those who joined while the video was playing, I'm Kevin Parry, the Chairman of Royal London, and I would like to welcome you to the Annual General Meeting of Royal London Mutual Insurance Society Limited. The AGM is a highlight of the year for me, your Board and I very much enjoy hearing your views as well as having the opportunity to meet you in person following the formal proceedings this morning. So, on that note, for those in the room, we'd like to invite you to join us for refreshments after the conclusion of the meeting, and I'm afraid for those of you at home, you're going to have to boil your own kettle and make your own cup of tea.
Just a word or two on health and safety before we get going, I can confirm that no fire alarm is planned for today, so if the alarm does sound, please follow the Royal London staff who will take you out of this room through a safe fire exit. Some of you might have noticed that we've got a number of people here from the Armed Forces who are in uniform today. This is not an overreaction to security for this particular AGM, but it's because we've invited guests from the Ministry of Defence because we're signing the Armed Forces Covenant later on this morning which reinforces our commitment to supporting serving personnel, veterans, and their families. That will be a closed event that takes place shortly after the AGM, but we look forward to sharing more about that on our website in the near future.
For members joining our AGM online, we hope you can see and hear the proceedings easily, however, if there is any technical challenge, there is guidance available via the help link on the online platform. And there is also the facility to submit a query to our technical support team who are on hand to help should you need it.
Before we start with the formal proceedings, I'd like to introduce your Directors who are here today. So, starting on my right on the end is Sally Bridgeland. Sally is Chair of the With-Profits Committee and a member of the Risk and Capital Committee. She's an experienced actuary with extensive financial services and pension knowledge.
Next to her is Daniel Cazeaux, our Group Chief Financial Officer. Dan has been with us since 2020 and was formally a partner at KPMG where he led client teams delivering their audit services to UK and global insurance companies.
Next to him is Baroness Ruth Davidson who is a journalist and member of the House of Lords. She has extensive experience in the political front-line and is a committed champion of environmental, social and governance issues. Ruth is a member of our Remuneration Committee.
Just checking everybody is in the right order here. Next to Ruth is Ian Dilks who is the Senior Independent Director. Ian chairs our Investment Committee and sits on our Audit and Remuneration Committees. He spent his career at PwC and was a partner there for over twenty years. In addition to private sector experience, Ian has worked in the public sector for more than a decade.
Next to him is Shirley Garrood, Chair of the Royal London Asset Management subsidiary of Royal London. Shirley has been Chief Financial Officer at Henderson Group and previously was on the board of Hargreaves Lansdown.
And then at the end of the row is Barry O'Dwyer, our Group Chief Executive Officer, who you'll be hearing more from shortly. Barry has been our CEO for over three years and has previously held senior positions at Standard Life and Prudential. He is currently President of the Association of British Insurers.
So, moving to my left, Jane Guyett is first, nearest to me, who joined the Board in August last year. Jane chairs the Remuneration Committee and is a member of the Risk and Capital Committee. Having held a range of senior roles at Bank of America Merrill Lynch, Jane brings knowledge of financial markets and vast operational experience.
Next to her is Eithne McManus who is our newest Board member having joined in April. Eithne has an excellent understanding of the life and pensions industry having been Chief Executive Officer of City of Westminster Insurance as well as holding a number of other non-executive positions. She is a member of our With-Profits Committee and our Risk and Capital Committee, and her appointment further strengthens the Board's actuarial and with-profits expertise.
Next to her is Pars Purewal who joined in February this year. Pars brings deep asset management experience, having worked for PricewaterhouseCoopers for nearly 40 years. He spent ten years as the UK Asset Management Leader and Finance Partner for both Asset and Wealth Management.
Next to him is Mark Rennison who is the Chair of the Risk and Capital Committee. He also sits on the Audit Committee. Mark was Chief Financial Officer at Nationwide and formerly a Partner of PwC. He's a Non-Executive Director of TSB Bank plc and TSB Banking Group. He champions Consumer Duty at Royal London.
And finally on the end is Tim Tookey who chairs our Audit Committee and sits on our Risk and Capital Committee. Tim is a very experienced Non-Executive Director and former Chief Financial Officer having held the position at Quilter, Friends Life and Lloyds Banking Group.
Unfortunately, Kal Atwal, who is a member of the Risk and Capital Committee and the Investment Committee unavoidably can't be with us today and so she sends her sincere apologies.
Before I move on, I'd like to acknowledge and thank three of our Board members who will be leaving us over the next year. First, Shirley Garrood who will be standing down at the end of today's meeting. Shirley has expertly chaired Royal London Asset Management, bringing her extensive experience of that part of financial services to our Board. And I'd like to thank her for her service during her time with us and wish her well for her future in other places.
Pars will succeed Shirley as Chair of Royal London Asset Management, and there will also be two retirements from the Board before next year's AGM, with Ian Dilks and Sally Bridgeland approaching the end of their nine-year tenures, the maximum term Independent Non-Executive Directors can serve. They've both been great stewards of Royal London, making a significant contribution in overseeing the transformation of your business to the modern mutual it is today, including chairing various committees and acting as Board leads for some key initiatives. So, I'd like to acknowledge Ian, Sally and Shirley for their contribution and commitment to Royal London and in the case of Ian and Sally, however, looking forward to further contribution in your remaining times. Thank you all of you very much indeed.
It's our intention that Eithne will in due course succeed Sally as Chair of the With-Profits Committee, and the Nominations and Governance Committee is also well advanced in finding a suitable successor for Ian with a further focus on enhancing the balance of relevant skills and experience on the Board, whilst also ensuring the composition of the Board reflects the diversity of our customer base and the multicultural society in which we all live and operate.
So, moving to the business of today's meeting. I can declare that a quorum is present. The notice of the meeting is displayed on the screen now, and with your consent I'll take that notice of meeting as read. Thank you.
The voting today will be conducted by a poll. Every member or duly appointed proxy is entitled to one vote. If you are not a member, a duly appointed proxy or a duly appointed corporate representative, you are not entitled to vote on our resolutions. For those joining us online, you will be able to vote via the AGM portal throughout the meeting.
And for our members in the room, please ensure you complete your voting card, and either post it in the ballot box before you leave the room today or pass it to a member of the Royal London team to do so on your behalf. Any votes cast today during the meeting will supersede those that you may have cast before this point of time. If you do not cast a vote during the meeting, and you have already voted, those votes will remain unchanged. So, voting is now open and will close just before the end of today's meeting.
So, turning to the agenda. Shortly, I will outline the role that Royal London has been playing during these uncertain times and the difference we have been making for our members and customers and wider society. Barry will then take a look through the progress we have made with our strategic objectives in 2022 and our priorities for the year ahead, and we will then move to questions and answers. Finally, before closing the voting and bringing the AGM to a close, I will ask for final votes from those online. As is usual, the results of the vote will be available on the Royal London website later on today.
During 2022, the lingering effects of the pandemic were met with new humanitarian and geopolitical crises, which continued to create uncertainty across the whole world. First and foremost, our thoughts continue to go to the people affected by the ongoing war in Ukraine.
As a result of the trade sanctions imposed on Russia last year, customers in the UK and Ireland have had to adjust to higher costs of energy, supply shortages, which have had a knock-on effect on the cost of living through increased household bills and mortgage and rent payments. The economic fallout cannot be underestimated, with inflation reaching the highest it has been for over 40 years, which has led to the Bank of England increasing interest rates for twelve consecutive months.
Our members and customers are at the heart of everything we do, and we continue to focus on helping them, to protect their standard of living, both through these uncertain times and in the future. And this is an area that Barry will expand on during his presentation. As a mutual, we are solely focused on our members and customers' interests. And this enables us to focus on the long term, even during difficult market conditions. And as a result of the long-term decisions we have taken, we are well positioned to cope with the different external pressures.
We continue to strongly champion the benefits of mutuality. Over the coming weeks, in partnership with the Social Market Foundation we will be launching a new report focusing on promoting the future of mutuality. In addition, in May, we launched our new TV advertising campaign, again, promoting the benefits of mutuality and Royal London.
It will doubtless not have escaped your attention that we have had a pelican as an integral part of our brand for many years. Pelicans have been a symbol of generosity for centuries, and as proud and dignified creatures, represent the role of provider and the values that we represent. As I hand over to Barry, we'll play one of the adverts so you can see how we are bringing Gilbert, as that's what he's known as, to life for our audiences.
Our standard of living is shaped not only by our finances but also by the environment in which we live. Royal London has championed sustainability and responsible investment for over three decades. We manage customers' money responsibly by influencing the businesses we invest in to adopt practices that deliver returns for our customers, whilst also having a positive impact on the world around us. During 2022, we leveraged our position as one of the UK's largest asset managers by engaging with companies and holding them to account, using our vote at over 3,500 company meetings. The quality of our stewardship standards and activity applied across the Group is recognised externally, with both Royal London Mutual Insurance Society and Royal London Asset Management achieving signatory status under the UK Stewardship Code.
As you would expect, the climate crisis continues to dominate our conversations. As active asset owners, we believe we must link environmental and social good to deliver real-world impact. We are champions of a Just Transition, ensuring that our net-zero actions support an inclusive economy, that we are socially responsible and that our activities avoid exacerbating existing injustices or creating new ones. We've also continued to focus on meeting our climate commitments of reducing carbon equivalent emissions from our investment portfolio by 50% by 2030 and to achieve net zero by 2050. We've made good progress over the last two years with financed emissions per million invested reducing by 11% against our 2020 baseline. We've also reduced our Scope 1 emissions by 79%, well ahead of our interim net zero targets, and we've recently set a net zero target for our non-investment Scope 3 emissions. Our ambitions are aligned to achieving the goals of the Paris Agreement, and we recognise the leading role that governments and policymakers need to play in making this a reality. We urge them to deliver on their commitments. In turn, Royal London is committed to playing its part.
Alongside our stewardship responsibilities, we also focus on the impact we can have on some of society's biggest challenges, through our social impact and charitable giving initiatives. In 2022, we supported a range of initiatives by giving over £2 million in donations and support. That's equivalent to 1% of our operating profit. In addition to our work with our existing charity partners, which I will cover shortly, we made donations of £250,000 to the British Red Cross Crisis Appeal in Ukraine last year, and £100,000 to the Disasters Emergency Committee's Turkey-Syria Earthquake appeal in February of this year, both to aid efforts on the ground and to support those that are affected.
Closer to home, our Changemakers Programme, which has been running for two years, provided funding for a further ten social enterprises across the UK and Ireland, focused on building financial resilience, and helping a fair move to a sustainable world. We continued our work with our UK flagship partner Turn2us who are a national poverty charity supporting individuals and their families to access funding and guidance in times of financial crisis. The Board also decided to broaden our charitable giving to initiatives that seek to prevent the onset and limit the impact of serious illnesses, to help prevent fewer families from suffering life shocks. As a result, last year, we donated £700,000 to Cancer Research UK to support its efforts in saving lives. And just last month, we announced a partnership with them aimed at tackling cancer inequality. I'm delighted that both Turn2us and Cancer Research UK have joined us here today to allow members to speak to them about their initiatives. They'd be delighted to speak to you after the meeting. Thank you for joining us today, and thank you for the vital work that you do as our partners.
Before I move on to talk about ProfitShare, I'd like to take a moment to acknowledge our colleagues. Over the past few years, they, like our members and customers, have been impacted by the events we have all experienced. Throughout they have continued to demonstrate their resilience and hard work, and they've remained focused on doing what is right for our members and customers. On behalf of the Board, I'd like to thank them for playing their part in the success of the company and for continuing to deliver our Purpose.
So, finally ProfitShare. We use our profits to improve our propositions, maintain our financial strength and support social impact initiatives. And we also share profits with eligible customers through our ProfitShare scheme. This year, we once again maintained rates and shared £155 million with eligible customers. Since 2007, when ProfitShare was introduced, we've shared over £1.5 billion and that is only possible because we are a mutual. We are committed to mutuality and to using our mutuality for good on behalf of members, customers and wider society. As the UK's largest life, pensions and investment mutual, I'm confident that Royal London will continue to prosper.
Thank you very much. Now as promised, before Barry addresses you, I'd like to show you one of our new adverts.
Video:
Do I need to protect my income in case I can't work? Have I made the right financial decisions for my family? My pension helps look after my future, but who's looking out for our future? Royal London is a mutual. We support you and society. It's good to feel protected. Our pensions can be used to help make positive change. Together, our investments can help build a world worth retiring into. Proudly customer owned since 1861. Royal London. It's everyone's business.
Moderator – Barry O'Dwyer:
Thank you, Kevin. Hello and good morning everybody. I hope you enjoyed the new advert. We're proud of the campaign, and to be championing mutuality more broadly. I'm delighted to be with you all today and to share how we've continued to deliver our Purpose and strategy in 2022. I'm also very much looking forward to chatting with you all after the meeting.
As the UK's largest life, pensions and investment mutual, we believe that mutuality is more than a business model, it's a mindset. As a mutual, we're in the fortunate position that we can take a long-term view without the shareholder pressures that many of our competitors face. In short, we work for you, and for you alone. We're proud of the difference that that makes. Being a mutual is also very much at the heart of our Purpose: 'Protecting today, investing in tomorrow. Together we are mutually responsible'. Before I move on to talk about our progress and our 2022 financial results, I'd like to take a few moments to explain what our Purpose and strategy mean in more detail, and the impact that we want to have.
Our clarity of purpose means we are very deliberate about the role that we'll play and the difference we intend to make for the benefit of our members, our customers and wider society. First, we want to help customers build their financial resilience and protect them and their families against life shocks along the way. As the increased cost of living continues to create uncertainty, this is more important than ever. Second, we want to play our part in moving fairly to a sustainable world. This is a complex area, but we want to use our customers' collective strength to best effect, influencing positive change in the companies where we invest your money. We also want to use our voice as the UK's largest mutual insurance group to lobby policymakers for societal change. And third, we want to strengthen the mutual choice for customers. We will continue to be a leading advocate for mutuality because we believe it represents a genuine and sustainable alternative to companies that are run primarily for the benefit of shareholders.
Our Purpose defines who we are and why we exist as an organisation. It determines our direction and the impact that we want to have on the world. In order to achieve it, we need a clear strategy. And our strategy is to be an insight-led, modern mutual, growing sustainably by deepening customer relationships. We are very well placed to help customers respond to the challenges they face. Our insurance and pensions products are all about helping customers to build their financial resilience in an ageing society. And we can use our strength in asset management to create solutions that offer good financial returns whilst also making a positive difference to our society and the environment. In 2022, we continued to invest in enhancing our products and services to meet our customers' evolving needs.
Royal London offers protection, long-term savings and asset management solutions in the UK and Ireland.
We look after 8.7 million policyholders, and through Royal London Asset Management, we manage around £150 billion of assets for our customers and clients. In 2022, we concluded our programme to simplify our business. We successfully migrated 1.1 million policies onto new technology, bringing the total number upgraded in this way to over four million since 2020. In doing so, we not only improved the quality of our customer experience, but we also boosted the value of our long-standing customers' policies by a total of £675 million through the consolidation of historic funds.
We also enhanced many of our digital capabilities like updating our mobile app. Nearly a quarter of a million customers have signed up to our mobile app since March 2019, giving them access to their policy information and many other services at their fingertips. And if you're one of our protection customers, you may be aware of our new MyRoyalLondon portal. This portal enables customers to see the progress of their applications online and provides a platform for ongoing regular communication. More recently, you may have read that we acquired Aegon UK's individual protection book. We're delighted to be welcoming over 400,000 new protection customers and their advisers. This transaction strengthens our position even further in the UK protection market.
Building on our heritage, 2022 saw our Irish business take a big step forward with the launch into the pensions market, the first life company in 30 years to do so in that country. Broadening our offer to include pensions under the revised 'Royal London Ireland' brand is helping to enhance our presence and visibility in this market. Within our asset management business, we've continued to build a track record as a responsible investor. The business manages the funds for our customers and external clients, and in 2022 launched two new sustainable fund offerings which are designed to capitalise on investment opportunities that support the transition to a sustainable world.
While we've been improving our propositions and services and developing new solutions for customers it's important to remember that achieving our Purpose doesn't always involve us providing new products. Across the UK and Ireland, people are increasingly looking for support to understand the financial challenges they are facing, and for guidance to help them make confident decisions. In 2022, we began a new research series to gain better insight into how people are coping with pressures on their finances, helping us to shape how we support our customers. And as a result, we've introduced a dedicated cost of living hub on our website with information to help people navigate the challenges they may be facing.
We also launched an online tool for Workplace Pensions members to assess their financial wellbeing, providing free financial guidance on a range of topics, helping them to maximise their financial security. And to encourage customers to engage with their pensions, we also launched a video statement pilot to over 12,000 Workplace Pension Scheme members in July, containing personalised content which highlighted their total plan value, contributions and tax relief over the last twelve months. This was very well received and we'll be offering video statements to more customers in 2023.
In times of considerable uncertainty, we cannot understate the value of financial advice. We continue to champion the role of impartial advice and work with over 9,000 advisers across the UK and Ireland to help close what's known as the advice gap. We enhanced our adviser support material including a new online dashboard for protection advisers. The quality of our offering is widely recognised with Defaqto research indicating that Royal London was the most recommended pension provider by UK financial advisers in 2022.
During the year we took the difficult decision to withdraw from the Over-50s life insurance market due to a combination of a shrinking market and the rising cost of reinsurance. We do however remain committed to serving our existing Over-50s customers.
This year will see the introduction of a new regulation called Consumer Duty which aims to deliver higher standards of care right across the industry to ensure firms put their customers' needs first. Our work is well advanced to make sure we fulfil the requirements of the Duty. This includes supporting financial advisers so they understand what's required of them to evolve their business practices.
Now, delivering our Purpose is not possible without the commitment of our colleagues and I'd like to take this opportunity to thank them for the work they've done in the last year. The commitment and passion they show to improve our offering is why we continue to be recognised through key industry awards. I am particularly proud that we've once again been awarded five stars at the annual Financial Adviser Service Awards across our pensions, protection and asset management businesses, the fourteenth year in a row for pensions and the ninth for protection and asset management.
And as we remain committed to building financial resilience for our customers and members, we're acutely aware that our colleagues too face many of the same challenges and pressures. In 2022 we continued to support our colleagues' wellbeing through a range of online materials, education and webinars, and in October we increased the salaries of over 50% of our colleagues by up to £1,000 to help them with the increased cost of living. I'm very proud of our commitment to building an inclusive culture where we care about colleague wellbeing, and by listening and acting on the feedback they give us, we'll continue to make Royal London a great place to work for our colleagues.
We share the same values around inclusivity in our sponsorships and during the year we continued our work around levelling the playing field in sport. Our support of the African Caribbean Engagement programme, or ACE as it's called, is focused on addressing the declining number of professional black British cricket players. With our support, the programme expanded from London and Birmingham into Bristol and has been a big success. Since it was established in 2020, over 10,000 children and young people have engaged with the programme, inspiring many of them to take up cricket. In addition, in our role as the first ever Principal Partner of the Women's Lions Programme, we funded a feasibility study to determine whether a Women's Lions rugby team could be formed. In February of this year it was announced the study had returned positive findings and we're excited to be working with the British and Irish Lions to develop this concept further and to continue to make a positive impact on the growth and success of women's rugby.
Now turning to our performance during 2022. Despite difficult market conditions we continued to see good growth. Our life and pensions new business sales increased by 12% to £10.8 billion. We were also able to manage our expenses effectively, ensuring that we're operating in the most efficient and cost-effective manner possible. This, in addition to streamlining our operations and growing our annuity offering, led to a 58% increase in our operating profit. While our total assets under management were impacted by the adverse market movements, reducing to £147 billion, our investment performance of actively managed funds over three years remained strong, with 80% of funds outperforming their three-year benchmark. Our capital position remains robust, supporting our ability to make long-term decisions for the benefit of our members, customers and wider society. And as our Chairman has highlighted already, our performance meant that we were able to award ProfitShare for the seventh year in a row, sharing £155 million with eligible customers.
Looking ahead, a key focus for us this year is the enhancement of our technology. Technology is going to transform our industry for the better, and we want to make sure that Royal London is at the forefront of that transformation. In 2023, Royal London Asset Management will broaden asset classes whilst extending our international footprint. We'll continue to invest in our pensions and protection offerings both in the UK and in Ireland as well as developing additional later life services to support longer term financial planning.
While the outlook for 2023 remains difficult with ongoing geopolitical uncertainty and cost of living pressures at home, we're continuing to adapt to this challenging environment while delivering positive, enduring change on behalf of our members, customers and their families. As a proud modern mutual, we remain dedicated to building financial resilience and moving fairly to a sustainable world. By delivering our strategy and achieving our Purpose, we'll help to protect the standard of living for this and future generations.
Thank you.
See the voting results and key to resolutions:
| | | | | | | | |
| --- | --- | --- | --- | --- | --- | --- | --- |
| Resolution | Description | Total Votes | For | Against | Abstain | Spoilt | For % |
| Resolution 1 | To receive the Company's Annual Report and Accounts with the related auditors' report for the year ended 31 December 2022. | 26900 | 26559 | 163 | 176 | 2 | 99.39% |
| Resolution 2 | To approve the directors' remuneration report contained on pages 94-115 of the Company's Annual Report and Accounts for the year ended 31 December 2022. | 26897 | 25535 | 988 | 373 | 1 | 96.27% |
| Resolution 3 | To approve the 2023 remuneration policy contained on pages 101-108 of the Company's Annual Report and Accounts for the year ended 31 December 2022. | 26897 | 25508 | 996 | 390 | 3 | 96.24% |
| Resolution 4 | To reappoint PricewaterhouseCoopers LLP as auditors of the Company from the conclusion of the meeting until the conclusion of the next period for appointing auditors. | 26897 | 25948 | 688 | 260 | 1 | 97.42% |
| Resolution 5 | To authorise the Audit Committee to determine the remuneration of the Company's auditors. | 26898 | 26075 | 567 | 253 | 3 | 97.87% |
| Resolution 6 | To reappoint Kal Atwal as a director of the Company. | 26896 | 25896 | 643 | 356 | 1 | 97.58% |
| Resolution 7 | To reappoint Sally Bridgeland as a director of the Company. | 26897 | 26074 | 507 | 312 | 4 | 98.09% |
| Resolution 8 | To reappoint Daniel Cazeaux as a director of the Company. | 26896 | 25850 | 674 | 370 | 2 | 97.46% |
| Resolution 9 | To reappoint Baroness Ruth Davidson PC as a director of the Company. | 26896 | 25657 | 926 | 308 | 5 | 96.52% |
| Resolution 10 | To reappoint Ian Dilks OBE as a director of the Company. | 26895 | 25864 | 684 | 345 | 2 | 97.42% |
| Resolution 11 | To reappoint Jane Guyett CBE as a director of the Company. | 26896 | 26003 | 577 | 313 | 3 | 97.83% |
| Resolution 12 | To reappoint Eithne McManus as a director of the Company. | 26895 | 26003 | 546 | 343 | 3 | 97.94% |
| Resolution 13 | To reappoint Barry O'Dwyer as a director of the Company. | 26896 | 25911 | 643 | 340 | 2 | 97.58% |
| Resolution 14 | To reappoint Kevin Parry OBE as a director of the Company. | 26895 | 25861 | 699 | 331 | 4 | 97.37% |
| Resolution 15 | To reappoint Pars Purewal as a director of the Company. | 26895 | 25875 | 654 | 364 | 2 | 97.53% |
| Resolution 16 | To reappoint Mark Rennison as a director of the Company. | 26895 | 25943 | 597 | 353 | 2 | 97.75% |
| Resolution 17 | To reappoint Tim Tookey as a director of the Company. | 26895 | 25944 | 595 | 354 | 2 | 97.76% |
AGM Archive
AGM Archive

Select…
Annual General Meeting - 2022
Annual General Meeting - 2021
Annual General Meeting - 2020
Annual General Meeting - 2019
Annual General Meeting - 2018
Annual General Meeting - 2017