Nobody wants to worry about how they'll pay their mortgage, rent or bills if they're sick or injured and can't work.
Our Income Protection plans can help you rest a bit easier, safe in the knowledge that you'll still get an income if you're off work because of illness, injury or a terminal illness.
We cover up to 65% of the first £15,000 of your pre-tax earnings, plus up to 55% of the remainder, up to £250,000 a year. And if you're self employed, you can also include certain regular fixed overheads such as business rental costs.
We also include fracture cover and hospitalisation payment as standard.
Remember that these plans don't have a cash-in value at any time and if you stop paying your premiums your cover will stop.
Back up your income with Income Protection
Take a look at our animation and infographics to understand how income protection could help you.
The challenges of recent times have left lots of people experiencing uncertainty about their financial security, and the younger generation are feeling it too, especially those just starting out.
In the UK, there are 4.5 million rented properties. Among those renting their home are many young adults under the age of 34. They're spending a high percentage of their income on rent, which means the risk of financial difficulty can quickly become very real.
For someone who is unable to work due to illness or injury, savings may not last long. And relying on partners or family for rent and bills can strain relationships…and usually isn't sustainable.
Turning to overdrafts or credit cards to stay afloat can lead to even more stress, and the burden of growing debt. And statutory sick pay isn't always the answer either.
Employers pay out £96.35 a week for up to 28 weeks. That can leave a big shortfall. Not helpful when someone needs time for their recovery.
As a Plan B, these options aren't exactly ideal. No one wants to worry about how they'll pay the bills if they're sick or injured and can't work, or have to rely on other people.
But without a better alternative, most people don't have a choice.
So, is there something you can do now to create a solid Plan B and make sure you've got your own back?
The good news is that yes, there is, and that's where income protection comes into its own. It could provide you with a backup plan that will actually work.
And it means that if the unthinkable were to happen and you need time off work, you can rest a bit easier knowing you'll still have money coming in supporting you until you're ready to return to work.
Think of it as your insurance cover that pays out when you need it most. Because none of us can predict what the future holds, but we can still be ready for it.
And don't worry if you're not 100% sure what you need, an independent financial adviser can help you get your back up plan in place.
They're the experts at helping people get protected and can help you choose what's right for you. A plan is easy to arrange and more good news - the younger you are when you set it up, the less it will cost you.
So, it pays to think ahead see. Then you can get on with your life knowing that you've got a backup plan there if you ever need it. To find an adviser near you, go to royallandon.com/findanadvisor.
Some benefits of our Income Protection
Reassurance
You can claim if you can't do your own job due to illness or injury, and meet our definition of incapacitated.
Help returning to work
When you're ready to return to work, we could give you a payment to help cover any initial costs.
A Helping Hand with your day-to-day
Our tailored Menu Plans come with our Helping Hand support service, designed to help you maintain a healthy lifestyle and be there for you during difficult times.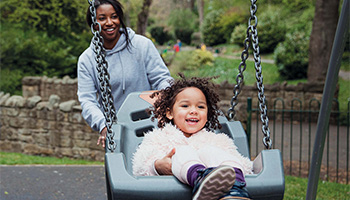 Helping Hand
With a Royal London Menu Plan, you'll have access to our Helping Hand support service.
Helping Hand includes a wellbeing support service, designed to help you maintain a healthy lifestyle. It gives the plan owners online access to a range of hand-picked early care medical services, so you have the help and advice you need to stay fit and healthy and help stop small health issues becoming a big problem.
A Helping Hand with recovery
If you (the plan owner), or your partner and children, are going through a difficult time, such as a serious illness, injury or bereavement, Helping Hand will also be there to offer support – even if you don't make a claim. You can contact RedArc, who'll give you access to a dedicated nurse. They'll provide tailored and personal support whenever it's needed, for as long as it's needed.
Helping Hand is a package of support services and each service is provided by third parties that aren't regulated by the Financial Conduct Authority or the Prudential Regulation Authority. These services aren't part of our terms and conditions and don't form part of your insurance contract with us, so can be amended or withdrawn at any time. This means that you or your family's access to these services could be amended or withdrawn by us in the future.
Waiver of Premium (Sickness)
Waiver of Premium (Sickness) is automatically included when you choose Income Protection.
This means if you have an accident or illness that leaves you unable to work or carry out a number of tasks, you won't have to worry about your monthly policy payments as we'll pay these for you. You can decide the amount of time between you stopping work and us paying your premiums. The choices are 4, 8, 13, 26 or 52 weeks.
Find an adviser near you
If you think that our Income Protection could be right for you the next step is to speak to an independent financial adviser. There are many benefits to independent advice.