If you receive a wage or a pension, your employer or pension provider is required to deduct any income tax due before the payment is made. They do this on the basis of a 'tax code' issued to them by HM Revenue and Customs (HMRC). But how do you know if your tax code is correct?
This guide helps you to understand how tax codes work so that you can determine if you're paying the right amount of tax. You can navigate through the guide using the table of contents below, or if you'd like to read the guide end-to-end in full, you can download a PDF copy.
Introduction to tax codes
If your tax code is incorrect, you could be paying the wrong amount of tax. And there is reason to believe that many people who are being over-taxed are unaware of this because they do not understand what their tax code is or how it is worked out.
The purpose of this guide is to 'de-code' the mysteries of your tax code. We aim to explain what your tax code means so that you can check if it is correct and, if not, get things sorted out.
We start by explaining the basic features of the income tax system before going into more detail about what tax codes mean. We then give a real-life example of someone who has recently started drawing a company pension and is currently being overtaxed by HMRC because she has the wrong tax code. Finally, we explain what you can do if you think your tax code is wrong.
We would stress that, for those with higher incomes and more complex tax affairs, a short guide cannot do justice to the hundreds of pages of legislation around income tax. The focus of this guide is on those on more modest incomes who may not have access to accountants or tax advisers but who may nonetheless need help to ensure that they are paying the right amount of tax.
The basics of income tax
Tax years run from 6th April one year to 5th April the next. The basic idea of income tax is that HMRC looks at your different sources of taxable income over the course of a tax year and, if your total taxable income is above a minimum level, seeks to collect income tax from you. If you are an employed earner or receiving a pension payment, tax is usually deducted 'at source' – that is, before you get your pay or pension. Taxable income includes things like wages, pensions and income from property, savings and investments.
Simple finances and self-assessment
For people with simple financial affairs – for example a single job and no other taxable income – the system will generally ensure that you pay the right amount of tax with no further form-filling on your part. But if you are self-employed, a higher earner or have more complex financial affairs, you will often have to fill in a 'self assessment' tax return. This gathers information about your income from different sources, looks at the tax you have actually paid and compares this with the tax you should have paid, and makes an appropriate adjustment.
Personal allowance and tax-free threshold
In 2020-21, each individual is allowed £12,500 of taxable income before they have to pay any income tax1. So, if you have less than £12,500 of income from wages, pensions, savings, property and so on, you should be a non-taxpayer. If you are in this position but have a payslip or pension statement which shows that tax has been deducted, then this guide will show you how to check if this is correct or not.
Taxation of individuals
For tax purposes people are generally treated as separate individuals. In previous decades, married couples were taxed together on the basis of their joint income. But since 1990 people have been taxed on the basis of their individual income. The main exception to this is that there are certain tax-free allowances available to some married couples and civil partners. See page 6 for a description of which couples qualify for such allowances.
For those with taxable income in excess of the tax-free personal allowance, income tax is levied on each slice of your income according to the following schedule:
Table 1 - Income tax rates and bands 2020-21 in England, Wales and Northern Ireland2
| | |
| --- | --- |
| Band of taxable income (£ pa) | Income tax rate |
| £0 - £12,500 | Nil |
| £12,501 - £50,000 | 20% (the 'basic rate') |
| £50,001-£150,000 | 40% (the 'higher rate') |
| £150,001 and above | 45% (the 'additional rate') |
To give an example, if someone has an income of £71,500 per year, the first £12,500 attracts no tax. The next £37,500 is taxed at 20% and the remaining £21,500 is taxed at 40%. The total tax bill would therefore be:
| | |
| --- | --- |
| £12,500 @ 0% | =Nil |
| Plus £37,500 @ 20% | = £7,500 |
| Plus £21,500 @ 40% | = £8,600 |
| Total Tax Bill | £16,100 |
Tax allowances for married couples and members of civil partnerships
There are two groups of married couples who may qualify for additional tax-free allowances:
a) The 'Married Couples Allowance' (for older couples)
A general tax allowance for married couples was abolished from 6th April 2000. However, those who were already aged 65 or over at that point (i.e. born before 6th April 1935) continued to receive this allowance. In 2020/21 recipients are entitled to a reduction in their tax bill of up to 10% of £9,075 or £907.50. However, if your income is above a certain limit, married couple's allowance is reduced by £1 for every £2 of additional income3. More details can be found at: https://www.gov.uk/married-couples-allowance
b) The 'Marriage Allowance'
A new tax allowance for certain married couples was introduced on 6th April 2015. This is known as the 'Marriage Allowance' and is designed for married couples and civil partners where one partner is on a low income and is not using up all of their personal tax-free allowance. Under the terms of the 'Marriage Allowance', the lower earning partner can transfer £1,250 of unused personal allowance to the other partner, provided that the other partner is a basic rate taxpayer4. The recipient thereby saves 20% of £1,250 or £250 per year. More information can be found here: https://www.gov.uk/marriage-allowance/howit-works. Take-up of this allowance has been lower than expected and there may be many couples who are entitled to benefit from it but who do not claim it. Note that you cannot claim both of these allowances. If you are entitled to the Married Couple's Allowance, then you cannot claim the Marriage Allowance.
How do tax codes work?
The aim of HMRC is to collect the right amount of tax for the majority of people over the course of the year. It does this using the 'Pay-as-you-earn' or PAYE system.
The basic idea is that when wages or pensions are paid, the employer or pension provider deducts tax at the levels set by Parliament using a tax code calculated by HMRC. Provided that HMRC has all the information it needs when it sends the employer a tax code, this should result in the right amount of tax being deducted over the course of the year.
How do I find out my tax code?
There are various places in which you may see your tax code. One is on any payslip you receive from an employer or pension provider. Note that you may have different tax codes for each employment / pension. Another place to look is on an annual 'notice of coding' from HMRC. This is a statement which sets out your tax code for the coming year (or any changes in your tax code) and provides an explanation of how it was worked out. If you have registered with HMRC for an online tax account, you should be able to see your tax coding notices online.
For more information about checking your tax code see: https://www.litrg.org.uk/tax-guides/employment/how-do-i-check-my-coding-notice
In the simplest case, an individual will have a tax code based around the full tax-free personal allowance of £12,500 per year. HMRC knocks off the final digit and adds a letter code to give information to employers about how much tax to deduct. The most common tax code in 2020/21 will be 1250L. The letter L tells the employer to charge tax at the basic, higher or additional rate depending on an individual's income. If everyone's tax affairs were straightforward, everyone would have a tax code of 1250L and everyone would pay the right amount of tax each year without the need for end-year adjustments, filling in tax returns etc. However, as we see in the next section, life is rarely that simple.
Why is my tax code not 1250L?
There are many reasons why you may have a different tax code. The following are the main reasons:
Why does my tax code have W1 or M1 after it?
There are two ways in which HMRC collects tax over the course of the year – 'cumulatively' and 'non-cumulatively'.
For most people, their tax is worked out 'cumulatively'. This means that, for example, in month 2 of a financial year, your employer will not look just at your income and tax code in that month, it will look at your cumulative income and cumulative tax paid for the year to date. The advantage of this is that if you have unused personal allowances in any given week or month, they are rolled over to future weeks. This could happen if, for example, your pay level fluctuates and in some periods you earn below the tax threshold.
However, if your tax code has the letters W1 (week 1) or M1 (month 1) in it, this means that you are being taxed 'non-cumulatively' or on an 'emergency' basis. In simple terms, this means that your employer is looking at the current pay period only, and not taking account of any tax you may have paid earlier in the year. The disadvantage of this is that if you have *unused* tax allowances in the current period these cannot be carried over into a future pay period. This may mean that you have paid the wrong amount of tax for the year as a whole and this may need to be adjusted at year-end.
When you start a new job your new employer may tax you on an 'emergency' basis while they obtain details of your earnings and tax from a previous job. Once it has this information it will usually be possible to move you on to a more normal tax code and any under- or over deduction of tax will be adjusted by your employer in the next pay period.
Tax codes decoded – a summary
What does my tax code mean5?
HMRC takes your annual tax-free personal allowance (£12,500 in 2019-20), knock off the final digit, and adds a letter code.
The main letter codes used are:
| | |
| --- | --- |
| Letter code | Description |
| BR | [basic rate] – tells your employer to deduct 20% tax on all income |
| D0 | tells your employer to deduct 40% tax on all income |
| D1 | tells your employer to deduct 45% tax on all income |
| K - at the start of your tax code | tells your employer to add this amount to your taxable pay as |
| L | tells you employer to deduct tax at the basic, higher and additional rate on the amount of taxable income once your tax-free allowance has been deducted |
| M | means you have received a transfer of 10% of your partner's personal allowance |
| N | means you have transferred 10% of your personal allowance to your partner |
| NT | means you are not paying any tax on this income |
| S - at the start of your tax code | tells your employer to deduct tax based on the tax bands applicable in Scotland |
| T | your tax code includes other calculations to work out your personal allowance; for example, this could be because your estimated annual income is more than £100,000 |
| 0T | your personal allowance has been used up, or you've started a new job and your new employer didn't have the details to give you a tax code |
An example – someone who is being over-taxed
The following example is based on a real case of someone who was being over-taxed by HMRC. The payslips are for the financial year 2016/17 when the annual tax-free allowance was £11,000 per year.
Mary works part-time and earns £7,800 per year. As this is under the tax-free personal allowance of £11,000 she pays no tax. The following is her payslip from her employment (with personal details removed) which shows that she is correctly paying no tax on her wages.
Mary had started drawing a small occupational pension of £1,137 per year or £94.79 per month. As her total income from both sources was under £11,000 she should not pay any tax. But this is the payslip that she received:
How to check if you are paying the right amount of tax, and what to do if your tax code is wrong
HMRC offers an online service which allows you to check if you are paying the right amount of tax which can be found here: https://www.gov.uk/check-income-tax-current-year Note that you will need to sign up for a 'Government gateway' account to use this service.
If you would prefer not to use this service, the following steps can help you to assess whether you are paying the right amount of income tax6.
How many people might be affected?
For those who submit an annual tax return, HMRC should be in a position to check whether the right amount of tax has been paid and to make adjustments up or down if it has not. But the majority of taxpayers do not file a tax return.
In 2019/20 HMRC estimates that there were around 31 million taxpayers7, and only around 11 million8 of these complete a self-assessment tax return. This means that for the remaining 20 million, if the PAYE system is not working correctly, incorrect tax may be paid and this may not be picked up.
One group at greater risk is those with multiple sources of taxable income, such as those with a combination of wages and pension income. Royal London estimates that there are over 800,000 people under state pension age who are drawing an occupational pension and who have total taxable income under the tax threshold. They should not be paying income tax. If any of these people is having tax withdrawn from their pension payment, they should check this with HMRC.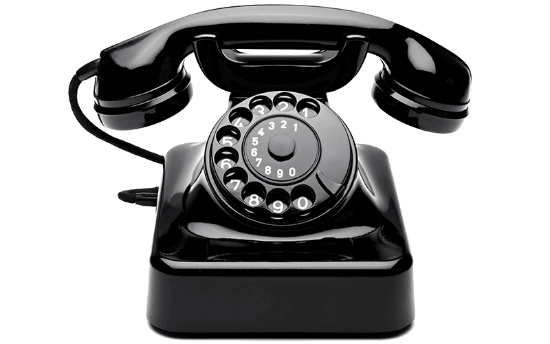 Useful contact details
Useful information about how the tax system works and free support for older taxpayers on modest incomes is offered by the charity Tax Help for Older People whose website is: http://www.taxvol.org.uk/ or telephone 01308 488066.
The charity was original set up by the campaigning organisation, the Low Income Tax Reform Group whose website (www.litrg.org.uk) contains useful information.
For general information about how the tax system works, it is always worth starting at the main government website – www.gov.uk.
If you think you may be entitled to a tax refund, it is always worth dealing directly with HMRC, and you should be wary of using claims companies who may charge a high proportion of the overpaid tax that you are owed.