Good reasons to buy
Children's Benefit included at no extra cost
You can add it to our Level Term Life Insurance for an additional cost, to give extra protection.
How it works
Our Serious Illness Benefit is designed to protect you, your family and your lifestyle if you've been diagnosed with one of our six defined conditions, and survive 30 days after your diagnosis. These conditions are cancer, heart attack, stroke, multiple sclerosis, dementia and benign brain tumour.
However, not all illnesses are the same. If you're diagnosed with one of the six conditions covered, you must reach a defined severity before we would pay any money to you. Our serious illness definitions below goes into more detail.
You can choose up to £350,000 of cover, depending on your age. The cover lasts for the same length of time as your Level Term Life Insurance. And, it doesn't matter if you were diagnosed with one of these conditions in the first year, or the last year of your policy. Your payout would be the same.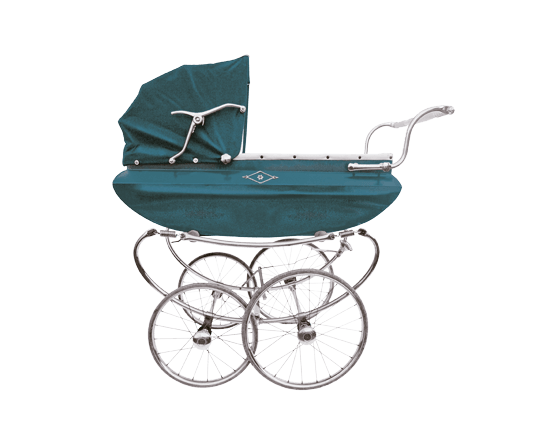 Children's Benefit
Nobody wants to think about their child becoming critically ill but it's more common than you might think. That's why, when you take out Serious Illness Benefit with us, we also cover your children for the same six conditions on your Serious Illness Benefit.
Children's Benefit provides cover for your children from age 30 days up to age 18 years. It pays out 25% of the Serious Illness Benefit payout up to a maximum of £25,000, perhaps giving you some flexibility to take time off work and care for them.
Frequently asked questions
Do I need Serious Illness Benefit?
If you can't work because of a serious illness, could your savings see you through? You may not have an employee benefits package to cover a longer time off work due to an illness. And state benefits may not be enough to replace your income.
Our Serious Illness Benefit will make a one-off payout if you develop an illness that meets one of the six serious illness definitions and you survive for 30 days. This could help pay for your mortgage, rent, debts, or alterations to your home, such as wheelchair access, should you need it. You can apply if you're a UK resident aged between 18 and 70.
Working out the right amount of Serious Illness Benefit
How much Serious Illness Benefit you'll need depends on your individual circumstances. You might want to think about:
How much mortgage do you have to pay?
Do you have any other debts?
How much your family will need to live on and pay the bills
Take away your savings and other assets which you may want to hang on to
And subtract any state benefits you get at the moment, or any you may receive in the future
This should give you a rough idea of how much you'll need. Once you have worked this out, you'll have a pretty good idea of what sort of amount you'll need. Of course, it all depends on what you can afford. But even just a little bit of Serious Illness Benefit could be better than having none at all.
How does the Serious Illness Benefit option work?
Serious Illness Benefit is an option that you can add for an additional cost when you take out a Life Insurance policy. It is a protection policy only with no cash-in value. You can't choose this cover on its own, or choose to add it at a later date.
Choose the amount of cover you want and, in the event of a successful claim, it'll be paid as a lump sum. You can have up to £350,000 of cover dependent on your age. The amount of cover stays the same whilst you are covered – which is the same length of time as the Life Insurance policy.
under 45 years old, up to £350,000
45 to 49 years old, up to £275,000
over 49 years old, up to £125,000
If a successful claim is made Serious Illness Benefit will end (including Children's Benefit) – but your Life Insurance will continue, and you'll carry on making monthly payments. However, your monthly payments will reduce as you'll no longer be paying for Serious Illness Benefit.
You cannot make any changes to Serious Illness Benefit whilst you are covered but you can choose to remove the option from the Life Insurance policy altogether.
If you stop making payments your cover ends and you won't get anything back.
Why would I need Serious Illness Benefit cover?
Our Serious Illness Benefit option could help ease the financial burden on you and your loved ones at a difficult time, when you may not be able to work. This insurance is simple and affordable, and pays out if, while you are covered, you have one of six serious illnesses covered that meets our definition and survive for 30 days.
How are Serious Illness Benefit and Critical Illness different?
Essentially, they do the same thing – both protect you in case you become seriously ill. But they define illnesses differently, and that can sometimes mean different payouts, too. It really depends on your needs. So it's always a good idea to make sure you're clear on what's covered.
Our Critical Illness cover can only be taken out with financial advice so you would need to find a financial adviser if you choose this cover. We can help you do this.
What makes this cover so affordable?
We can keep the cost down by covering only the six most commonly claimed serious illnesses. And we designed it to pay out when you need it most. Other policies cover more illnesses or pay out earlier – but these can cost you a great deal more a month.
Can I make any changes to my Serious Illness Benefit?
You can remove Serious Illness Benefit from your Life Insurance policy but you cannot change the amount of Serious Illness Benefit. If you cancel your Life Insurance policy with us, the Serious Illness Benefit will also be cancelled.
Will my Life Insurance cover stop if I claim for Serious Illness Benefit?
No, once we've paid your claim for a serious illness your Serious Illness Benefit (including Children's Benefit) will stop. The rest of your policy will continue and your future monthly payments will be reduced as you won't be paying for your Serious Illness Benefit. As long as you keep paying, your life insurance policy will stay in place for the duration of your policy.
Looking to cover more illnesses?
We also offer comprehensive Critical Illness Cover, available through an independent financial adviser. This includes cover for 60 critical illnesses and includes the option to add Children's Critical Illness Cover, which is available for an extra charge. Our Children's Critical Illness cover isn't automatically included.
These plans come with practical and emotional support during difficult times, through our Helping Hand service.
Ring our UK team
Free from UK landlines and mobiles
Mon to Fri: 8am–7pm,
Sat: 9am–5pm,
Sun: 10am–4pm