Cost of living impact to homeowners and renters
In the UK, the ongoing cost of living crisis is affecting many of us. People are faced with tough financial decisions and are making difficult choices about essentials like food, energy and other bills.
To help understand the impact the cost of living is continuing to have in the UK, we have analysed the results of our latest research to get a clearer picture of people's worries and financial priorities.

Our data stems from a recent survey conducted by YouGov between August 25th and September 10th, 2023, with over 4,000 UK adults. We asked people about their experience of the current cost of living crisis and here's what we uncovered:

Top Concern: A significant 94% of the individuals we surveyed expressed concern about the growing cost of living.
Increased Expenses: On average, households are now spending an additional £494 per month to meet fundamental needs like housing, energy, and food. When including costs for childcare and pets, the cost rises even further.

Slowly Growing Confidence: Currently, 1 in 5 the people feel comfortable and confident with their current financial situation.
Visualising the Cost of Living Crisis in the UK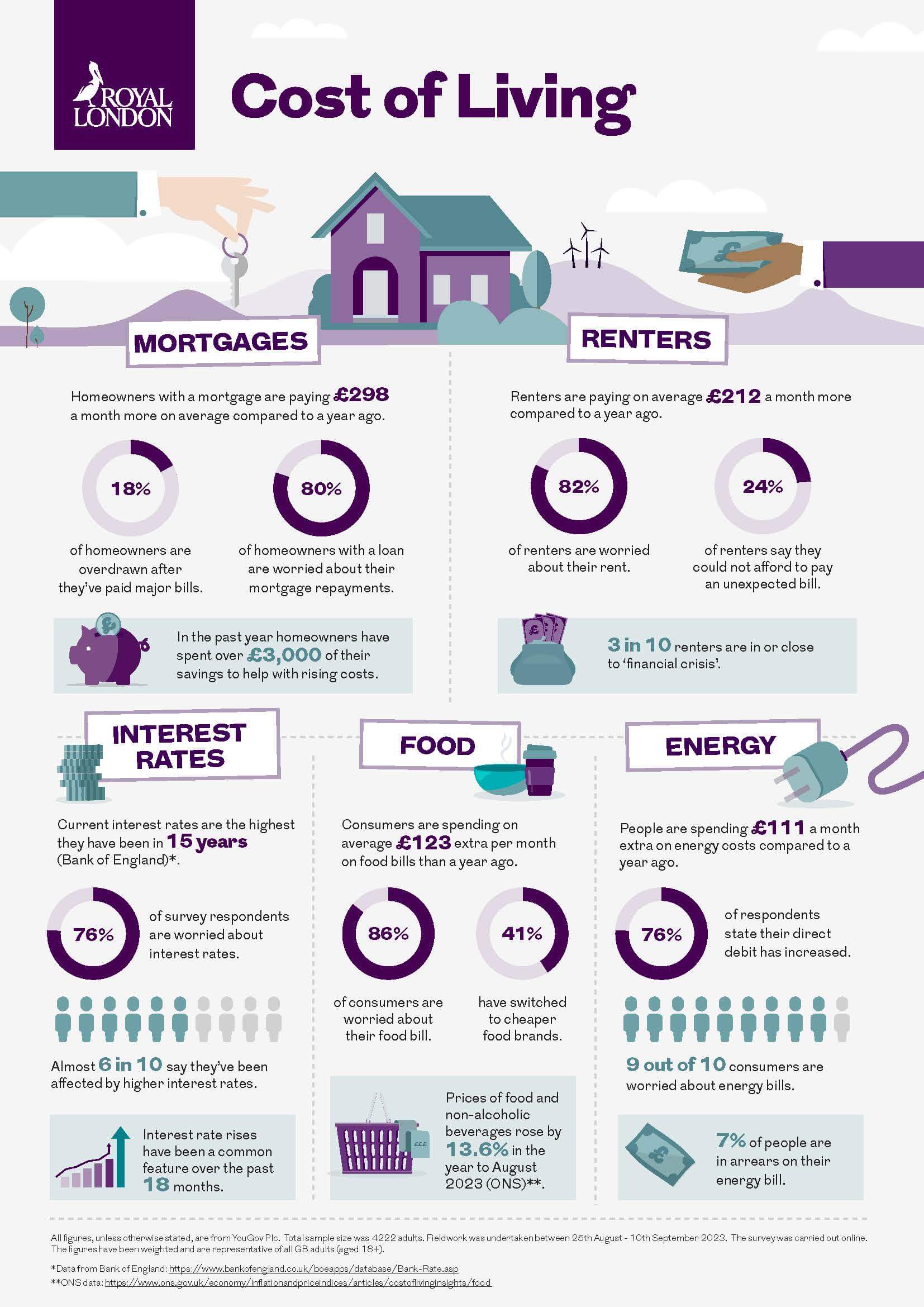 Dealing with rising costs
We understand the challenges posed by these circumstances can be overwhelming, and that's why we're here to offer support and guidance. Take a look at our guides and articles to find information and tips on managing money and dealing with bills.