The cost-of-living crisis
The UK is facing a cost-of-living crisis and millions of people are having to make difficult choices about their finances, in some cases choosing between feeding their families and paying their bills.

As of September 2023, only 1 in 5 people are feeling comfortable and confident with their current financial situation. So, whilst we may not be able to predict or control what's happening in the world, we can help you to understand what these changes mean for you and your finances.

Find out more about how you can manage your money during these difficult times and where you can get help.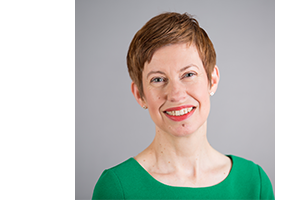 Help with rising costs
We've created The Cost of Living Room to give people a comfortable place to have an uncomfortable conversation.
We hear people's first-hand stories as they sit down with Royal London's consumer finance specialist, Sarah Pennells, and pensions expert, Clare Moffat, to talk about the hidden costs of the crisis and get helpful guidance on where to look for further support.
Dealing with credit in a crisis

The hidden cost on your wellbeing

Reaching out when you reach your limit
Answering your questions
Sarah answers some of your most asked questions about the cost-of-living crisis.
What is the cost-of-living crisis?
The cost-of-living crisis means that the cost of everyday essentials, such as gas and electricity, food and fuel, is rising faster than average incomes. Rising interest rates has added to the cost-of-living crisis for many as it has increased their monthly mortgage payments or resulted in higher rents.
The cost-of-living crisis means that millions of people in the UK are worried about higher bills and prices in the shops, and many are struggling to pay for the basics.
What caused the cost-of-living crisis?
The cost-of-living crisis is the result of rising prices across energy, food, fuel and other costs. Rising energy costs have played a big role in the cost-of-living crisis, and energy prices started to rise after life got back to normal after Covid, and rose sharply after the start of the war in Ukraine. That's because there was less oil and gas available from Russia.
The Russian invasion of Ukraine also affected the price of certain products, such as wheat and sunflower oil. When oil and gas prices rise, it doesn't just affect our energy bills and the price of petrol and diesel at the pumps, it also affects packaging costs (as plastics are made from oil) and distribution costs. So, higher oil prices have helped increase the price of other goods.
Rising interest rates have resulted in higher mortgages for people on a variable rate mortgage and for people whose fixed rate deal has run out. Higher interest rates are also feeding through into higher rental costs for some. People are also feeling the squeeze because wages haven't kept up with inflation.
What is inflation and why does it impact cost of living?
Inflation is a measure of how quickly prices are rising over time. The higher the inflation rate, the more prices are rising by. The inflation rate for a particular month shows how much prices have risen by compared to the same time last year.
In order to calculate the inflation rate, the Office for National Statistics, or ONS, tracks the price of a so-called 'basket of goods'. There are over 700 items in the 'basket' and the items in it are changed from time to time to reflect changes in our shopping habits.
The most commonly used inflation index is called the Consumer Price Index or CPI.
What cost-of-living help can I get?
Last winter (2022) the government gave some help with energy bills to everyone in the UK, with more help targeted at those on a low income. The last payment for energy bills was made in March. The government has stated that, in the future, it will target its financial support to people who are on certain means-tested state benefits.
If you're on certain benefits, including Universal Credit and income-related Jobseeker's Allowance, you are eligible to get £900 of help with the cost of living. You don't have to claim the financial help – instead the payments of £301, £300 and £299 will be made in three stages.
If you're disabled and receiving disability benefits, such as Personal Independence Payment or Attendance Allowance, you're able to get a £150 payment, and if you're over State Pension age (currently 66) you can get between £150 and £300 extra through your Winter Fuel Payment.
I'm a pensioner – how does the cost-of-living crisis impact me?
If you're a pensioner, you're likely to be particularly affected by higher energy bills. The government is providing extra help through the Winter Fuel Payment. However, you may also be entitled to an extra £150 off your electricity bill through the Warm Home Discount scheme, if you're on Pension Credit (the guarantee element).
Explore more of our guides
Our guides provide information and guidance on a wide range of issues to help you make the most of your money. They also point you in the right direction if you need further assistance.