The penny drops podcast: Why it's time to think differently about our finances
For most of us, when we think about finance, we might consider what products we need, how to save for that big purchase – or maybe you're just not sure about the right things to do when it comes to managing your money. But it's time to think differently about our finances and what we want from them.
In this month's episode we explore how we can save for the future and invest responsibly, helping us to build financial resilience as well as a better and more sustainable world to live in.
What will we be talking about?
Why responsible investing matters
Using our investments to make a positive impact on the world
How the way we invest can impact both our finances and future standard of living
What ESG (environmental, social and governance) means in investing
How financial advice can help improve how we feel about our money
How to find out where your pension is invested and important questions to ask
How a pension default fund works
How to find out if the companies you invest money with are having a positive impact
Actions you can take if you want to start making a difference
Who is our guest?
Sarah Pennells is a consumer finance specialist at Royal London, leading on campaigning and acting as a consumer advocate and expert on strategic programmes, especially around support and guidance for customers. Before joining Royal London, Sarah was an award-winning personal finance journalist and broadcaster, and the creator of SavvyWoman, the UK's leading money website for women. She has written three personal finance books, on green and ethical money, money and relationships and the financial impact of divorce, and is a fellow of the Royal Society of Arts.
All views and opinions expressed in the podcast are those of the guest and not of Royal London.
Listen to the podcast now
Full transcript of the podcast
Introduction voiceover
Welcome to The Penny Drops, the Royal London Podcast series, simplifying finance to help more people like you make better informed money decisions, Royal London recommends you seek professional, independent financial advice before or making financial decisions. All views and opinions expressed are those of the guests and not of Royal London.
Andrea Fox
Hello, I'm Andrea Fox, a journalist, broadcaster and the host of The Penny Drops, where I speak to some of the best financial experts out there. This podcast was recorded during the coronavirus outbreak, so please excuse any sound issues as we are recording remotely and for the latest information on financial supports and benefits, visit www.gov.uk/coronavirus.
Now for most people, when you think about your finances, you probably think about what products you might need, how to save for that big purchase, or maybe you just aren't sure about the right things to do when it comes to your personal finances. I'm joined today by personal finance expert Sarah Pennells, who works for Royal London and is a returning guest on The Penny Drops. You may have seen Sarah on programmes such as Ripoff Britain on the BBC, or Steph's Packed Lunch on Channel Four, and she was recently on Radio Four's Money Box. Now today, Sarah is going to be talking to us about why it's time to think differently about our finances and what we want from them. Welcome back, Sarah.
Sarah Pennells
Thanks very much, Andrea.
Andrea Fox
Hi. Will we have the dogs making an appearance on podcast again today, I hope?
Sarah Pennells
Well, hopefully not, but never say never when it comes to the dogs.
Andrea Fox
Well, thank you so much for chatting to me again for The Penny Drops, but let's get into today's sort of topic. It's an interesting idea, but what exactly do you mean by thinking differently about our finances? What should we be thinking differently about and why?
Sarah Pennells
Well, you're right. I think it is a really interesting idea. I think this is fascinating. But traditionally, I guess when we've thought about our finances and certainly when financial providers have talked about topics such as pensions and investments, there's really been a focus on what the product can do for you in purely financial terms. So, what you pay in and what you might get out and obviously that's really important. But people don't often think about their finances in isolation from the rest of their lives. And as a mutual that puts our customers first, neither should we. So, what does that really mean? I'll give you an example. Supposing you've got a pension and you take out the pension, you pay into it for 30 years, it performs well, and at the end of it, you get enough money to have a comfortable retirement. Well, that sounds great, but it won't be a comfortable retirement if your house floods every year because of the effects of climate change, or if the air in your neighbourhood is so polluted that you can't have your grandchildren to come and stay, or even affects your own health. And that's really what we're talking about, thinking more broadly about your finances.
There's a flip side to that, which is that if you take out a pension and it's invested in companies that are helping to tackle climate change in a really positive way, but you don't get any money back or it's really bad return, so you don't have a good retirement, then that's not ideal either. It's really a combination of looking at what your money is doing, but then looking more broadly at the impact it's going to have in the world that you'll be living in later on.
Andrea Fox
Yeah. And I suppose would it be right in saying that we do have, not only some responsibility, but also some power in those choices to ask the questions so we kind of know what our money is working towards?
Sarah Pennells
I think that's a really interesting question, and I'm going to sort of answer the first bit about having the responsibility, because I think that's also part of the picture. It's about your money and what you want from your money and what you want your money to do. But I do think it starts with us understanding the responsibility that we have. So, you might be thinking, well, why do I need to even think about my pension? Because I'm paying national insurance and there's going to be a state pension. Isn't that the government's responsibility to basically look after me in retirement? I work in my working life, and I should get something at the end of it. But if you look at what's been happening to the state pension age over the last few years, it's risen from 65 to 66 for men and it's risen from 60 to 66 for women in the last decade or so, and it's due to rise to 67 in a few years' time and then planned further rises to 68 and beyond. But if you talk to people and ask them when do they want to stop work? When do they want to retire?
They often don't say 66 or 67 or 68. It's typically sort of early to mid-60s and I think even those people who like the idea of working beyond retirement age and there are some people who love their work, and they are happy working as long as they're sort of physically able to. But I think there's a difference between thinking I love my job, or I love my work and I want to work into my late 60s and beyond and thinking I have to do this because otherwise I can't there's no income for me to live on. And even if you look at the state pension, so take away the fact that it won't be coming in until, you know, 66 at the earliest. And for some people who are younger, probably several years later, currently the most that you will get under the new system, which was introduced in 2016, is around £180 a week. So that's less than £9,500 pounds a year. And again, if you ask people what they want to retire on, you won't get one answer, but it's often more than £9,500 a year. So that's why we all need to care about this when you might think, I don't actually have any responsibility. Well, unless you want to live on a state pension and you want to wait until it kicks in, there is something else that you will need to do and for most people, that's going to mean putting money into a pension.
And then we come to the second bit, which is kind of where we started talking about thinking about the power that that gives you. And I think pensions and power, those two words don't always go together very well. And that's, I think, because sometimes there's a real focus on the pension as a product, it's something that you can save into. And then when you retire, you take money out of it and not actually what it's doing in between. So, while you're working and paying in, and if you're working for an employer, they pay in as well what's it doing in the meantime. And for a lot of people, it's a bit of a mystery. But actually, that money is being invested and it's being invested in a wide range of companies and some of those companies will be doing things that are very positive for the environment. For example, some of those companies may do things that are less positive, but that's where that power comes from. Because if you start asking questions about where your pension money is invested and finding out, actually you realise that you do have some power. And once you look at the collective picture, so it's not just you investing and you making a decision, but with a pension provider like Royal London looking after millions of people's money, then actually, that's quite a lot of power or influence, whatever word you want to use in terms of having conversations with companies that Royal London invests in, about what they're doing, why they're doing it and starting to kind of influence, put pressure on them, challenge them to get them to change their behaviour, to get them to take steps to improve the footprint they leave on the environment, maybe make sure that they are treating their workers fairly, engaging with their community. The list goes on and on.
Andrea Fox
And it does remind me of a quote which is often talked about in sort of to do with the environment, what can I do? Said 8 billion people. So, there is that opportunity, isn't there? I remember when I very first opened my pension with the first provider my pension was with, I think I said, no guns and no something like that. That's all I thought I could sort of say, yeah, I don't want to invest in anything like that, but if people are starting to ask more questions, not only about their pension, but any investments. What are some of the terms that we can look out for?
Sarah Pennells
Again, that's a really good question, because financial products do come with their own language, jargon, whatever you want to call it. Let's not sort of step cautiously around this one, jargon, and the responsible investing or the sustainable investing world has its own jargon, and then those are just a couple of terms I've thrown in there. And I do think that that can be a bit of a challenge in a way to kind of getting into grips with it, if you've never thought about, well, actually, maybe I do care what my pension money is doing, but I would say, don't be put off by the jargon and I say that as somebody who like you, years ago, when I first started working for myself and I set up my private pension, I wanted it to be invested in a responsible way, but I didn't even know the word responsible investment at the time. I just knew.
Andrea Fox
There was a language for it.
Sarah Pennells
Yeah, some companies I probably didn't want to have my money in. And I did find it's a bit of an alphabetti spaghetti, really, in terms of in terms of the language. But I'll just sort of talk through a couple of the main ones that you might hear.
So, there's sort of an acronym called ESG, which is one that I think is going to be used increasingly in coming months as there's a real focus on climate change and as we're going to the UK hosting this big climate conference in November in Glasgow, COP 26, which people may have heard of. So ESG stands for Environmental, Social and Governance, and it sort of refers to a way of looking at a company and looking at how it operates, as well as what it produces and the profit it makes. So just to take them one by one, I think environmental is probably the easiest one to explain, because it refers to a company's impact on the environment, which could include its carbon footprints, the amount of waste it produces, whether it pollutes the environment and so on. Social refers to how a company deals with its stakeholders. So that could be anything from its suppliers, its employees, its customers, the wider community it operates in. And then governance, that really is about how well run a company is. So, the kind of controls that it has in place, things like executive pay and responsible investing takes those environmental, social and governance factors into account.
What that means in terms of how a company, or a fund invests can vary widely. So, with some providers and Royal London is one of them, will engage with companies that we invest in responsibly. So that means that fund managers will have conversations with these companies rather than just either making decision to invest or not invest and that could mean that pressure is put on companies. So, to give you an example, when you do invest in a company, you become a shareholder, you normally get a vote, and you get to therefore have some influence in what a company does. Now, if you're an individual investing in a large company, that's quite a small amount of influence. But if you're investing on behalf of many thousands, hundreds of thousands of customers, then it gets a bit bigger. Shareholding normally means, though, that you will have a bit of a say in how a company is run. So, to give you a couple of specific examples, in 2019, Royal London's Asset Management's responsible investment team sent 141 letters to companies to explain why they were voting against or not voting on various proposals in the company's annual general meeting. So, companies have to have an annual general meeting. And it used to be a chance for investors to kind of gather in one room and to kind of vote and give feedback on how they thought a company is doing. Well, even before COVID times, big companies, that was not really happening. Some investors might be there in person, but many people wouldn't be. But the voting is still something that's quite important. So rather than voting in favour of what the company's executive were proposing, Royal and Asset Management responsible investment voted against or abstained. And the reasons for this varied. But a common thread was concerned around executive pay and corporate governance, as well as areas like energy use and climate change. And there are loads of other examples on individual companies where they have been sort of encouraged to change their ways.
Andrea Fox
When it comes to investments and making an impact with our investments, I suppose when it comes to this phrase ESG you've just described, what's ethical for one person might be slightly different for another. So, what are the sort of examples in the real world that you could give us of sort of ESG products?
Sarah Pennells
I think that's such a good point that you've made about what's ethical to one isn't necessarily to another and I think that is why it's really good idea to do a bit of research and to have a real think about what matters to you. Just to give you a couple of specific examples of the engagement I was talking about earlier. So, basically talking to companies that you have a shareholding in and trying to influence them. So, SSE is a major energy supplier, which I think many people will have heard of, and it's committed to being net zero by 2050. And net zero means that there's a balance between the amount of greenhouse gases that the company puts into the atmosphere and the amount that it takes out. So, SSE isn't doing this alone. The UK government has actually made a commitment to be net zero by 2050, as have a whole range of companies. But for an energy company to be net zero, there's going to be a really fundamental change in how it operates. And of course, what it actually sells and while moving to net zero will be good for the environment, it may not be good for people who work in that sector. And there is also the potential danger that household energy bills could rise. So Royal London's Asset Management's responsible investment team have been engaging with SSE about how it makes that transition away from fossil fuels in a way that also takes into account wider effects on the economy and society. Just one example of how talking to a company can begin to make a difference and I'll just give you one more, which is Adidas. So, a couple of years ago, the sportswear brand faced a bit of a backlash from both the public, from its customers and employees over repeated instances of racially insensitive marketing. And the responsible investment team at Royal London Asset Management decided to vote against the approval of management acts and they may consider sort of further action in the future. But it was just a way of registering and sort of stating that there was something that the company was doing that was maybe not in line with what the responsible investing team were really looking for around these ESG criteria.
Andrea Fox
Yeah, that's so interesting to hear because like you say, environmental issues, social issues, they are vast and complex. So, it's not always a simple answer to these things, is it? Speaking of making ethical investments, I've spoken to someone before and they explained how they maybe wouldn't want to invest in a distillery, for example, anything to do with alcohol. But for someone else, they might be not finding that ethical question at all. So, yeah, it just comes down to what is important for us as consumers really.
And just to flag, if you are listening to this, we did touch on some other sort of ethical issues last year, 'Making Ethical Choices with Your Money', with Rob Harrison from founder of Ethical Consumer. If you haven't listened to it yet, do go back and listen to that one as well. But we have touched on pensions, Sarah. But am I right in thinking when it comes to your pension, we should all be taking advice from a financial adviser?
Sarah Pennells
It's a really good idea to get impartial advice from financial advisor, especially for areas like pensions, where the kind of decisions that you make today could have a very long-term impact. It's one of those things like this seems like a really good plan, really good thought. Now I'll do this and I'm 25 or I'm 30, ad then actually you might find when you're sort of 55 or 60 that there could have been a better way of doing it, that maybe if you'd actually sort of paid in a bit more or paid it indifferently or just made sure, as we've been talking about, that the pension that you have is really aligned to your value. So, I do think it's a really good idea.
And there's also some really interesting research that Royal London did in conjunction with the International Longevity Centre last year, which was looking at the emotional impact of taking financial advice. So, there was some research done a couple of years ago which looked at the financial benefits. And I think a lot of people would be kind of like, oh, yeah, well, if you take financial advice, hopefully you will be better off financially. That kind of figures.
But the other benefit, which maybe people don't think of so much, it doesn't seem like an obvious benefit. It's actually about feeling more in control of your finances and feeling less anxious. So, there was some research done last year looking at how people felt about their finances and comparing those who took advice from financial advisor and those who didn't. And again, you might think, well, it might be wealthier people who take advice from financial advisor. So maybe you're not comparing like with like. But actually, the research looked at two different groups, so it stripped them out to those who earn more than a certain amount, looking at those who took advice and those who didn't, and then those who earn less than a certain amount and doing the comparison again. And it was the same occurred. So, if you were well off when you took financial advice, you felt less anxious and more in control of your finances than if you were well off and didn't take financial advice. So, I thought, again, that was really interesting. It's not just about the amount of money you have. It's actually about this idea of having a plan, having an understanding of the longer-term view of your finances and having that expert advice and input from somebody who really understands what you want from your money.
Andrea Fox
Yeah. I don't know if this is the right phase, but the sort of soft effect of that, like you can look at the money side of that, but actually asking people who you feel better in yourself, having her talk to a financial adviser, that's really interesting. And I suppose is it true to say if you're then feeding back to a financial advisor, these are the kind of things I don't want my money invested in, and these are the ones I'm more interested in. Is that something that feeds back to the financial industry as a whole?
Sarah Pennells
Yes. So, this is obviously a really important part of the conversation to have with your financial advisor. I think it is something that the advice industry is certainly much more aware of now because interest in responsible investing has really grown over the last sort of 10/15 years. But it is absolutely, as you say, important to talk to your financial advisor, not just about what you want in financial terms and not just say, well, actually, this is how I picture my retirement. And this is what I think I might need. And this is the kind of lifestyle I'd like. So, they can help you to build that kind of monetary plan to get there if you like, but also to really talk about, and this is what matters to me in terms of what my money does. Now, I think it's really worth pointing out that some financial advisers have more expertise in this area than others. And some financial advisers have more interest in this area than others. So don't assume that all advisers necessarily will have the same level of expertise around responsible investing. As with everything we talk about shopping around, it's really important to find an adviser who you feel comfortable with, who you feel has got this sort of expertise that aligns with what you're trying to achieve, but also who can help you. If this is important to you, can also help you to invest your money in a way that it's not just going to mean you can sleep at night, but you can sleep knowing that your money is trying to do some good. When I first went freelance many years ago and went away from having my employer's pension, which I didn't really have to think about and put money in, it was a salary related one to then having to sort out a pension and think about it. And that was exactly what I was thinking. I do want my money to do some good, and I don't want my money invested in certain companies. And that was a really important part of the conversation I had around the pension that I then wanted.
Andrea Fox
I suppose we've talked about having maybe the power, the responsibility to make your money work differently for you and the world as a whole. But what other questions we should be asking to make sure, for example, that your pension is not only going to give you the life you want when you retire, hello vineyard in Provence, but also help the climate, for example, which would be important to me.
Sarah Pennells
I think the first thing is actually just to start getting information about what your money is invested in. So again, there's an interesting project that Royal London did last year called The Secret Life of Pensions, which was looking at, I love the title, but it was a good title. You said, imagine your kind of pension going off and parting overnight. But it was actually about where your pension money is invested back to this point that quite often, we think of a pension as being it's something I put some money in, and then when I stop work, when I retire, it'll be there for me and I can take money out and not thinking about what happens in between. And it was really asking people what they knew about where their pension was invested and actually, for completely understandable reasons, there are quite a few people who just didn't know what happened to it at all. So thought it was sort of sitting in a bank account somewhere. So, the starting point really is actually might be quite a kind of a switch of thinking for some people about actually, it's not just sort of sitting in a bank account. It's being invested, and it's being invested in a whole range of companies. And what those companies then do with that money could affect the world that we all live in a small or a big way, the world that we all live in when we come to retire. And I think that's something that I think is really exciting, actually, to think that the money that you're investing today could mean there's a better world tomorrow. I mean, that sounds a bit like an advertising line, but you know what I mean?
Andrea Fox
But yeah, it's true, isn't it? And I suppose a lot of the time when we talk of investments, we think of risk, but maybe this will be the next thing that we really have to consider a bit more than we have done in the past.
Sarah Pennells
Risk is absolutely something that you should think about, and the two aren't mutually exclusive. So, as you would expect me to say, investing is something that is certainly not without risk, and you have to be comfortable with that and understand that if you're going to invest in the stock market, so put your money into companies, then their share price will rise and fall. And as we always say on these disclaimers, you could get back less than you paid in. Risk is always going to be an issue, but it's not like the two are mutually exclusive. So, I mentioned the G in ESG as being governance, and that's down to how well a company is run. And in some ways, you think, well, you only know how well the companies run when there's a headline, good or bad we find out that, oh, I never knew they were doing that. But sometimes some companies are more transparent about what they do than others. And in some ways, that's something that responsible investment teams will be looking at is what can we find out about how the companies run, what frameworks are there, how open are they about what they're doing, that does feed into the risk? And I think, again, sometimes there's been a tendency to think of you can do some good things with your money, and then there's the risk, and those two are separate. But actually, there is an element to which they are intertwined. And some companies are a bigger risk or potentially a bigger risk because of their impact on the environment. And some companies are a bigger risk because potentially they're exploiting their workers, for example, or they're a bigger risk because they don't have the right controls in place. And that's actually a big part of what responsible investment teams are looking at and the kind of decisions that they're making.
Andrea Fox
We talked a little bit about jargon. We've, sticking with pensions as well, because I think for lots of people with workplace pensions, I've heard of this phrase pension default fund. How is that sort of relevant to this conversation? Do you have much choice if your pension is through your employer?
Sarah Pennells
Yeah. So, the default fund is a fund that if you are automatically enrolled into your workplace pension or you've joined any workplace pension where it's one where it's called a defined contribution pension. So basically, one where your money is invested and your employer's contributions all in these sorts of big funds, then if you don't make an active decision about where that money is invested, it will go into a default fund. And that's to make sure that basically your money just doesn't sit in a bank account, essentially that your money is invested because over the longer term, that's the best thing to do with your money is to invest it rather than try and keep it in a savings account. But a lot of people have their money in default funds without necessarily looking at where it's invested. And one pension provider's default fund may be different to another provider's default fund. So, if you have a few pensions from your working life, for example, your money could be invested differently, albeit in default funds, throughout the time. But I suppose more importantly, it could be that default fund does not align with your ideas. So, I think it's really worth looking at where your money is invested.
And this is information that your pension provider can tell you. You can have a look on the website. You'll have a sort of login. If you're a member of a workplace pension scheme, there will be a sort of website where you can log in, or maybe there'll be an app. So just sort of start thinking actually what's happening to my money? And then if you're thinking you'd like to explore it more or maybe make some decisions about switching it, then it's a good time to maybe talk to a financial adviser, either your only if you already have one or find one if you don't. And this is where we're talking earlier on about the whole conversation around ESG and responsible investing. So, make sure that you've got that in your mind if that's important to you when you're choosing an adviser. But that's where you can start, then making a decision about where you do want your money invested. But if you don't do anything at all, then it'll be in the default fund.
Andrea Fox
So, this phrase that we're talking about default fund is that something that applies to all pensions?
Sarah Pennells
It applies to workplace pensions that are defined contributions. So, ones where you pay some money in, your employer does, you get tax relief from the government, and then when you retire, you can take some money out of that pot to give you an income. Now that's what the vast majority of workplace pensions in the private sector these days are defined contribution.
Now, if you work in the public sector, then it's very likely that you will be in a defined benefit. It's sometimes called final salary type of pension and there that it's a different situation because you don't get the choice about where your money is invested in the same way the pension money that you paid and your employer pays in is invested on your behalf. And in fact, in some schemes, it's not even invested at all in. The money you pay in today is paid out to kind of today's pensioners. So, it's a different kind of setup, but certainly in the private sector, if you've been automatically enrolled or you've joined your employer's pension scheme, then that will have a default fund.
Andrea Fox
Yeah. So, sticking with that, then how can I tell if the companies I invest my money with are having a positive impact? Is it something that all financial service providers are already thinking about?
Sarah Pennells
It's certainly something that I think more companies are beginning to think about, but not enough. And I think that's why this conversation is so timely and really interesting is we're really keen that there's a much wider debate about what does good look like when it comes to our customers. And that example I gave right at the beginning of your house flooding every year or the air being so polluted that you can't have your grandchildren to stay. I think it really brings to life why this matters, and why it's important for all of us to think about. It's not just some sort of nebulous idea where it feels like a nice thing to do. It's actually about really having a direct impact on the kind of world we may be living in when we retire, or if we've already retired, we may be enjoying later on in life. And I think really, it's about having a look at where your money is invested, whether it isn't that default fund. If it is, do you want to invest it somewhere else? And also, just what is the approach of your pension provider? I mentioned the Secret Life of Pensions campaign earlier on, and there's some really helpful information that explains a bit about how your pension money may be invested and where responsible investment comes in.
I think that's a really good starting point, but this isn't about Royal London and what we're doing alone. I think there must be a much wider conversation across the industry and really keen for this to be something that becomes really commonplace to talk about and think about, because the impact that your money could have in the longer term, especially through something like a pension, could be really significant.
Andrea Fox
We've talked about sort of questions you can ask and some of the ethical issues around where our money is invested. But if someone is listening to this today, this week, what's the thing they can do right now to make a difference.
Sarah Pennells
The first thing I would suggest is to ask questions. So, to go on your pension provider's website, have a look and see where your pension money is invested, and then really start to think about what you want from your money. I think that for a lot of people this is such a personal thing as to what you want your money to do. Is your real focus on the environment and the environmental impact of your investments? Or is your focus as much about how a company treats its employees and those involved in its supply chain, or is it about risky behaviour or not of a company? Now it doesn't have to be either all. But I do think it's a good idea to think about where you draw the line, what are the kinds of things that actually I really want to prioritise this, and I'd love my money to prioritise this and what are the areas where you feel like actually, I understand that this could be a long-term game in terms of getting a company to change its behaviour. I don't know about you, but if I look at how I live my life, there's an idea of how I want to live my life and then there's the reality and I'm afraid there's quite a big gap between them.
But I also understand that if I was to say, well, actually I won't bother them because I can't do it all at the moment, that would be even worse. And I think it's the same with companies and investments. Yes, of course it's not perfect, but it's about the direction of travel. So, I do think understanding that if an enormous company, like I mentioned SSE earlier on, and a supermarket, for example, if they make a change, whatever it is, even if that change is fairly small scale because the companies themselves are so huge, the impact that could have on their customers or on their community or on the environment could be massive. And I think that is genuinely one of the exciting things about thinking about responsible investing is that as you say, the world we're living in isn't perfect and we as individuals certainly aren't. But it's about trying to sort of engage, nudge, talk, discuss, get those companies to think differently.
Andrea Fox
Thinking about the environmental space, but also the social space. We hear the phrase green washing. I think if companies are honest about what they are doing, what they're not able to do right now, I think that's really helpful to me as a consumer, anyway. We have touched on lots already in this episode with Sarah. Just a reminder, wherever you're listening right now, there will be more resources in the show notes once you've finished listening to today's episode. But we aren't nearly at the end of the episode today, Sarah. So, can I ask what your sort of top takeaways from this podcast today would be?
Sarah Pennells
First of all is to get some information to think about your own investments, especially pensions, which are a long-term investment. Don't be put off by the jargon. It's really easy to find out about the jargon online these days. It's very easy to do, but just don't be put off by it. There are some terms which we talked about such as responsible investing and ESG, but they are really sort of setting a framework as to how companies can be assessed above just their profitability. And then really think about what matters to you and how you would like your longer-term investments to make an impact. I think that would be my starting point.
Andrea Fox
We're at the end of today's episode. Thank you so much for everything you chatted to us about now. You are, of course, a returning podcast guest. We normally ask our guests what advice they give their 18-year-old self, but as you've done that already before today, we were wondering if you'd share with us the best piece of advice that anyone has actually given you.
Sarah Pennells
This is really difficult. When I was thinking about this earlier on and it's like there's been so many pieces of advice that I've been given, some that I've taken and some that I have to say I've ignored. But I suppose one that came back to me a bit over the last year, sort of 18 months or so when we've been living in really very tough times because of the coronavirus pandemic. And sometimes I think a lot of people have found it all kind of overwhelming. There's been a lot to worry about. And somebody said will this still be an issue in ten days, ten weeks, or ten months? And if it's an issue in ten months, then maybe you need to give it some brain space. But if it's not going to be an issue after ten days or ten weeks, kind of don't worry. And I have come back to that a few times in the last year or so. And just understanding, I guess, that sometimes things can feel quite a bit stressful, especially because of coronavirus, but it does pass. And I think just on a completely lighter note, the other piece of, I don't know about advice, but certainly I've discovered, which is that if you order a plate of chips, no matter whether everybody says they don't want one, they will always steal your chips.
Andrea Fox
I think the same might be true of puddings, to be honest. No, you have a pudding, and then half your pudding is gone. I love that about yeah; I'm thinking about everything I'm stressing about right now. I'm wondering if it will matter to me in ten days' time?
Sarah Pennells
I think it is helpful sometimes when you especially at the moment. I see a lot of people working from home when you maybe not having that support that you normally would and you just bounce ideas off and you just realise that actually some things don't matter it's about taking that sort of step back, which I've certainly found that helpful over the years.
Andrea Fox
Yeah. Sarah Pennells, thank you so much for joining me on today's episode. I've really enjoyed it. Thank you for chatting to me for The Penny Drops.
Sarah Pennells
Me too. Thanks for having me.
Andrea Fox
Thanks for listening to this episode of The Penny Drops. We hope you learned something new and useful to help you with your finances. We'd love to hear what you think of the series, so please do leave us a review or if you have any comments or money questions, you'd like us to cover, you can get in touch at ThePennyDrops@royalondon.com.
This podcast series is brought to you by Royal London, the UK's largest mutual life, pensions, and investment company. Royal London recommends you seek professional, independent financial advice before making financial decisions. All views and opinions expressed are those of the guests and not of Royal London.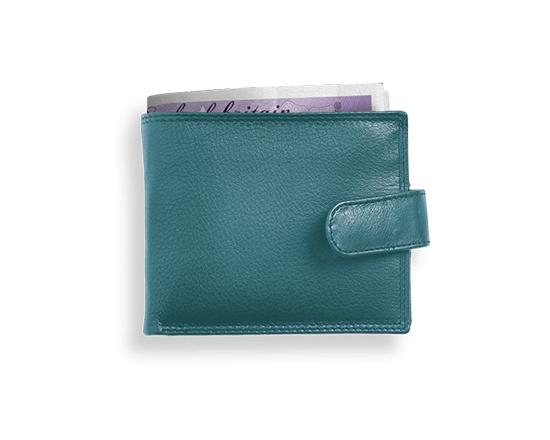 How can you find more information?
Royal London recommends you seek professional independent financial advice before making financial decisions. You can learn more about the value of financial advice on our website.
You can also find lots of helpful information on some of the topics discussed in this episode on the following sites:
Responsible investing
Climate change and net zero
Pensions
Case studies

This episode was recorded in June 2021 during the coronavirus outbreak. For the latest information on financial support and benefits, visit gov.uk/coronavirus.
Please note that all topics discussed in this episode can vary depending on your personal circumstances. Any figures quoted were accurate at the time of recording.