The penny drops podcast: Why is protection insurance so important?
In this episode Andrea Fox speaks to Kara Gammell, award-winning personal finance journalist and founder of money-saving blog 'Your Best Friend's Guide to Cash' to find out everything you need to know about protection insurance.
What will we be talking about?
From life insurance and income protection to critical illness cover, protection insurance can be a great way to help to protect your financial future or that of your loved ones. But how do we work out what cover is right for us? This month we cover:
The different types of protection insurance and how they work.
How to work out whether you need protection insurance and what's right for you.
The things you should consider when taking out insurance.
How joint insurance policies work.
The key life stages or events where protection insurance may be important to think about.
The affordability of protection insurance and things that can impact the cost of premiums.
The importance of keeping your policy up to date and how often you should review it.
Checking your employer and benefits package in the event they offer cover.
The impact of Covid-19 on protection insurance and policies.
Who is our guest?
Kara Gammell is an award-winning personal finance journalist and founder of money-saving blog 'Your Best Friend's Guide to Cash'. She has more than a decade of experience writing for national newspapers and magazines, such as The Daily Telegraph, The Sunday Times, The Guardian, The Observer, and The Radio Times, and regularly broadcasts on national TV and radio programmes like BBC News, Radio 4, Times Radio and BBC Radio 5 Live.
All views and opinions expressed in the podcast are those of the guest and not of Royal London.
Listen to the podcast now
Full podcast transcript
Introduction voiceover
Welcome to The Penny Drops, the Royal London Podcast series, simplifying finance to help more people like you make better informed money decisions. Royal London recommends you seek professional, independent financial advice before making financial decisions. All views and opinions expressed are those of the guests and not of Royal London.
Andrea Fox
Hello, I'm Andrea Fox, a journalist, broadcaster, and the host of The Penny Drops, where I speak to some of the best financial experts out there. Now, this podcast was recorded during the coronavirus outbreak, so please excuse any sound issues. We are recording remotely. And of course, for the latest information on financial support and benefits, visit www.gov.uk/coronavirus.
Now in this episode, we're talking about protection insurance and the different ways that you can help to protect your financial future or that of your loved ones. From life insurance and income protection to critical illness cover and everything in between. Joining me today is Kara Gammell, award winning personal finance journalist and founder of money saving blog, 'Your Best Friend's Guide to Cash', which is a great name. Kara, thanks for joining me today.
Kara Gammell
Thanks for having me.
Andrea Fox
So first off, we should start off with exactly what is protection insurance? I've named a few of them in the intro there, but what exactly is it?
Kara Gammell
Protection insurance is a type of cover that means that if should the worst happen, you will have financial protection in place to cover whatever bills you need. So, income protection, for instance, is the type of insurance that will cover you if you're too ill to work. Critical illness would pay out a lump sum if you were diagnosed with a critical illness or permanent disability. And life insurance would pay out in the event of your death.
Andrea Fox
That's very well explained there. And you have actually called protection insurance your jam, haven't you? Why is that?
Kara Gammell
I did. Well, it's a rare thing to say that you're quite passionate about when you're 41, but I really do believe in income protection in particular because I grew up in a household with two sick parents, and fortunately, both of them had the Canadian equivalent of income protection. So, when I was twelve, my dad had a very serious heart attack, and he was inoperable due to a variety of factors. Basically, the doctors gave him three months to live, unless he had some extreme risky treatment. But fortunately, he was a headmaster for a secondary school. But it meant because they weren't able to do the bypassing that he needed, he wasn't able to work. So, he was 42, forced to retire at the peak of his career. And I was twelve, but I remember everyone saying he's so young. And I was like, no, he's not. He's 42, but I'm 41 now. So that's next year really. And I can't imagine having to retire suddenly and provide for a family. But luckily, he had the protection in place. And he says when he took it out, he remembers his colleagues saying that's, "Frank, you're wasting your money. Why are you taking that insurance?" And thank God he did because it paid out until, he's still alive. He's doing well. He looks great. He's been retired for 30 years. And so, yeah, he just had his 72nd birthday and he's like, "thank God I took it out" because it took the stress out of him having to feel pressured to return to work when he was unable to. And it also allowed him to follow the doctor's orders and take care of himself. So, yeah, thank goodness he had it.
And then on top of all that, when my mom was 48, she retired because she has multiple sclerosis and she owned a private nursery, but luckily also had protection in place and was able to retire when work became too much. It became to create problems for her symptoms. I was at that age, I must have been 17 maybe when my mum retired. But what it meant for me is that I saw it first-hand and I see it from the child's point of view. So, I never really thought about what it meant for my parents don't have to worry about paying the mortgage. But when I was twelve and my dad was in and out of hospital all the time, really urgently, last minute type thing. But we never had to move out of our family home because they could still afford the mortgage. We didn't have to move from our neighbourhood because of that. So, my neighbours were next door. My parents had to go to the hospital in the middle of the night. I got to stay in my class at school and it created like a real sense of security at a time when things were so uncertain. And when you're twelve, you're pretty sensitive anyway.
Andrea Fox
Yeah.
Kara Gammell
But the world revolves around you. But it really gave me like, I'm so grateful for that. Obviously, I have all this. I'm so protected, it's unbelievable. But I can see how it doesn't just benefit the individual, it benefits the whole family.
Andrea Fox
Yeah, completely. Thank you so much for sharing that story with us as well. And like you say, a really good reason that you have from your own experience of having that income insurance. But let's get on to how in protection insurance in general, like how people work out what type is most suitable for them.
Kara Gammell
Well, it's one of those things that nobody likes to talk about. It's the same with Wills. You think if you talk about it, it's almost like you're jinxing it or something. But the reality is we take out travel insurance, although not at the moment, because no one's going anywhere. But we insure our mobile phones, we take out home insurance. But statistically, the likelihood of us our homes burning down, I think it's like under 2%.
Andrea Fox
That's comforting. Yeah.
Kara Gammell
But the chances are you're five times more likely to go on long term sick leave than you are to die in your working life. Yet when we get a mortgage, we automatically get life insurance. But what's the point of having a home when you're alive if you can't pay for the mortgage or the rent? So that's where income protection and critical illness come into play. And it's about keeping yourself and your family afloat when you really need it the most. And it's a case of kind of almost thinking about it when you're healthy. But you'd be so glad in hindsight if things go wrong, and chances are it could happen.
Andrea Fox
Yeah. And no two people are the same. Everyone's situation is individual to them. So, what sort of personal circumstances should people be taking into consideration when they're looking at protection insurance? And does the cover you need change depending on, you know, like you say, whether you're healthy now, whether you're not so healthy now?
Kara Gammell
Well, absolutely. I think that's a really good question because we often get prompted to consider protection insurance when we buy a property. But as we know, people are first time buyers are getting older and older, and the pandemic isn't necessarily helping that due to unemployment and whatnot. But renters are older and older, but people aren't getting prompted at that stage when you sign a rental agreement to take out insurance to cover your rent. So, it's a case of kind of just being conscious of trying to when you have some kind of massive life change, think about like " Right, do I need to consider what would happen if things went wrong?" So, whether it's maybe you're taking on renting a property or if you buy a home and you're getting a mortgage, basically when you sign up to something one way or the other, that means that you have to pay to keep your home, whether it's rent or mortgage. But then also when you then have children. So, for me, it was when I got a mortgage and then when I had a child, I increased that because my financial responsibilities increased. And then now I'm getting a divorce and my financial situation has changed again.
But also, so has my ex-husband's. But then again, he has to consider that while we're separated and getting a divorce, he's still responsible for things like child maintenance until our child is 18. So, there's lots of different ways to think about it. And also, a really big one is with children. So, you think about what would happen in the event of your death, which is understandable because the figures show, the child Bereavement Network estimates that every 22 minutes a parent will die leaving dependent children.
Andrea Fox
Gosh, I know that's really scary.
Kara Gammell
Isn't it? And, between the ages of five and 16, one in 29 kids will have lost a parent or a sibling. So that's like one child in every class at school. And that's really quite shocking. But when you have kids, you really have to think about what would happen if you were gone. But another thing to think about is what would happen if they became ill themselves. So, I have a friend. Her nephew was diagnosed with cancer at the age of seven months, seven months old.
Andrea Fox
Wow.
Kara Gammell
And unfortunately, the parents thought they had critical illness cover for their children as well because they've had to take time off work. And unfortunately, they haven't updated their policy when they became parents. And so, they weren't covered. And you don't think about that when you have a baby.
Andrea Fox
No. Exactly. And I imagine they had other things to think about.
Kara Gammell
Yeah.
Andrea Fox
Seven months. You can imagine how they might have not got around to sorting that out. But it's just really important to do it.
Kara Gammell
Yeah. And that's their second child. So, they also had to consider the childcare for the three-year-old while their seven month old was undergoing chemotherapy and surgeries. And it's grim, but it is a reality. And that would have made a massive difference if they didn't have to worry about cash during that time. And so, I don't want to be like a Debbie Downer, but it only takes a minute to agree to something like that, and then you don't have to think about it again. And hopefully you never have to use it. But it's there if you need it.
Andrea Fox
Yeah, completely. And it just seems like as soon as those big life changes come in, you really need to think about sorting out that protection insurance. And I guess when we talk about protection insurance, one of the first ones I think of is life insurance. It's probably one of the better-known types of cover. But how do these policies actually work, and why exactly might we consider getting one, for example?
Kara Gammell
Okay. Well, for life insurance, typically we tend to think about it because when you take out a mortgage, the bank wants you to have life insurance because if you die, they want to ensure that they get their money back. So, you kind of think, well, I've got the mortgage, I've got to get the life insurance. So, a lot of people ought to get a decreasing term of life insurance, which is the cash sum that you're insured for reduces throughout your policy length. So, it's usually like as you pay off your mortgage, the amount of insurance that you have decreases as well because you just want it to cover the mortgage, which is great up until you have children. And so, you need to then kind of increase it again, because in the event of two parent families, whether you're married or separated, my ex-husband and I are still amicable, and we co parent together, and we still rely upon each other for childcare and support, even more so than financial as such. But in the event of one of us dying or in any family who's going to look after the kids?
Andrea Fox
Yeah. And we've talked about life insurance policy. I've got some terms in front of me here. Maybe you can help us explain what these are: Level Term, Decreasing Term and Whole of Life. What exactly do these mean?
Kara Gammell
Well, Level Term insurance is basically what it says on the tin. So, you pay for a pre-agreed sum to pay out no matter how long the policy is. So, with Decreasing (Term), what happens is the cash sum reduces throughout the policy length, as I say, usually about the mortgage. Yeah. But with the level term, particularly myself as a mother, I have that because no matter when I or if I die, but no matter at what stage that is, I still want to have a certain amount of money available for my child. And the Whole of Life insurance is a type of policy that guarantees the insurance provider will pay out a lump sum if you die whenever that is, rather than within a fixed time frame. So, it really depends, again, on getting a good balance about what you need due to your circumstances and also the cost, because the greater the cover, the increase of costs. Not a massive amount, but people are watching their pennies more so now than ever. So, it's about choosing what's right for you at the time, but also revisiting it when things change.
Andrea Fox
Yeah. And joint life insurance policies exist as well. But what might people need to think about before taking one of those out?
Kara Gammell
Well, the thing is, with a joint life insurance policy is, in my opinion, you're basically paying for two sets of cover, but you really only get one. So, it's if you're both covered under that one policy, if one of you dies, then the other one is uncovered. So, I would always say get two individual policies, so that in the event of both people either on the mortgage or as the parents dying, you'll get paid out twice, because you really do need to cover two sets of other income or unpaid work as well.
Andrea Fox
Yeah. Let's have a look at another sort of protection insurance. That type of insurance is Income Protection, which we've touched on in your own background already today. But how exactly does this work and is this type of cover more relevant to some than others? I suppose if you're not working, maybe you don't necessarily need income protection.
Kara Gammell
Well, personally, Income Protection is if you can have a favourite protection insurance, it's mine. So, this is a type of insurance that's designed to cover you if you are unable to work due to ill health or disability. So, what it means is you pay monthly premiums and you can receive 50% to 70% of your salary via regular payments. So, every month and for the length of the policy. So, whether you have stipulated how many years that would be or if you say, until retirement, or if you say, until 75. That choice is something that you would decide for yourself or work out with a broker. And these payments are generally tax free. But often your employer may offer this type of cover as well because that's quite a valuable benefit as well, although that's usually only typically, I think, for five years. But while that might be useful for if you've been diagnosed with cancer and you're undergoing treatment and you have a positive outcome and then can return to the workplace after two years or so, whatever that may be, if you have a stroke, for instance, and you're incapacitated and it can no longer do your job, then you're going to need long term protection, financial protection.
And one thing that's really important with income protection is that you ensure that you are covered for your actual occupation that you do. So, while you may be too unwell to do the job that you do on a day-to-day basis now, some insurance providers will say, well, you could still work somewhere else, so we won't pay out. So, you really need to make sure that you are covered for that eventuality, because often times the difference in pay could be quite considerable. And if that's not going to cover your bills and your outgoings, then it's not really that appropriate.
Andrea Fox
Yeah, completely. And Covid-19, obviously, has brought a lot of job uncertainty for people. Has there been more demand for sort of protection insurance, or has income protection, for example, have they changed?
Kara Gammell
Well, at the beginning of, I think, what Covid-19 has really done, I mean, it's done a lot of things, but it's really made people that are younger, I think, consider that anything could happen. You often put your head in the sand and think, oh, it'll never happen for me. But suddenly a pandemic comes and we're all wearing masks and we're all trying to keep ourselves safe and keep others safe. And then suddenly you think, well, what would happen if I got coronavirus; I had a positive result? And even if I didn't end up in hospital or something like that, I still wouldn't be able to work. And I remember in the beginning of the lockdown and I thought and I had only recently separated from my husband in the December prior, so I became a single mum in December. Covid hit in March. It's a really great way to put your marriage ending into perspective is when there's a global pandemic. But we handled it like a team because we still have the same financial priorities and goals together. So that's fine. But that aside, I was doing freelance at the time, and if I couldn't work, if I was sick, I wouldn't be able to look after my daughter or earn any money. And that really worried me. Luckily, I had the protection in place, so I knew that I would be covered. But a lot of people started suddenly thinking about this, thinking what would I do? But at that point, a lot of providers, they didn't know what to expect. So maybe they wouldn't offer covered protection.
Andrea Fox
Wow.
Kara Gammell
But again, my view is it's better to be protected for nearly everything than to be protected for nothing.
Andrea Fox
Yeah, definitely. And I think we've touched on this already. But short-term and long-term protection, what's the difference? I think most people can probably have a bit of a guess, judging from the name.
Kara Gammell
Yeah, the clue is in the name. So, with protection, I mean, critical illness, for instance, is what I would, in my opinion, I feel is like what you should consider for short term, because what it does is it pays out a lump sum if you're diagnosed with a critical illness or permanent disability. So, it could be £70,000 payout if you were diagnosed with breast cancer or had a heart attack. But that would certainly take the pressure off while you were concentrating on your recovery. But that doesn't help if you have long-term effects and you are unable to return to work at all. So that's where I think long-term protection is, income protection. But within this, there's also with income protection, you get to choose your own length of the policy. Now, in my opinion, we need to really consider that we are living longer, especially women, and the retirement age is ever increasing. So, by 2028, the retirement age is going to be 67. I'm 41 now. So, in 30 years' time, what's it going to be? So, you kind of need to think about it longer than 65. If you are still can't get your estate pension or you haven't been able to make pension provision because you've been unwell and there's not enough to go around, then what are you going to do?
So, it's certainly worth doing. The good news is the earlier you get it, you're younger and you're healthier, so the premiums are often cheaper.
Andrea Fox
So generally, when we're talking about critical illness, cover, what sort of things does this cover? Is there anything that typically people wouldn't be covered for that they should be aware of?
Kara Gammell
So again, it just pays out a lump sum. If you get diagnosed with a critical illness or even a terminal illness or acquire a permanent disability, that means you can't work or you need to, sorry, it doesn't even need to be a permanent disability. But you're unable to work and you will get the lump sum and that's tax free, but even £70,000 while it might seem like a lot, if you think of what your salary is or what your outgoings are, it's not going to last that long. So, if you don't, the critical illness will give you that boost. But bear in mind, it does take a little while for any kind of insurance payout to come through.
Andrea Fox
Yeah. And we've talked a lot about the big illnesses, physical illnesses. But is mental health generally covered by critical illness insurance?
Kara Gammell
Well, mental health is actually one of the most common causes of claims on income protection insurance, according to the ABI, which is the Association of British Insurers. And if you think about it, certainly mental health has not gotten better to do the pandemic. And so, I think all disabilities and illnesses aren't always obvious and they can be just as debilitating. So, yes, they are often covered. However, pre-existing conditions tend not to be covered. But again, as I said, you can still get covered. It might be a little bit more expensive if you're considered increased insurance risk, but the Equality Act of 2010 says it's unlawful for an insurance provider to discriminate against those with a disability. But again, a pre-existing condition can be excluded. So, for instance, with my personal cover because my mom has MS, even though as far as everybody knows, it's not hereditary, I have an exclusion on my cover. But my view is, well, I'm still covered for all the other things, and I can't help my genetics, but I don't feel like it was worth me not taking out the cover. And it is a little bit more expensive. But I think I'm a bit of an exceptional case with my terrible genetic background. But you know what? The cost of income protection and critical illness? It's around the cost of a gym membership. Not that I have one of those.
Andrea Fox
Yes, everyone's cancelled that in the past year. I'm sure I was going to touch on that, though, because we've skirted around the issue. How much does it cost, the payments that you have? And what might you expect to get back from that?
Kara Gammell
Well, the thing is, I don't really want to say because I'm not an underwriter. But as a good rule of thumb is you can imagine what you would pay to go to the gym or as I say, a really nice takeaway when you're buying a takeaway for one. I tend to buy enough for two. So, I guess it's that.
Andrea Fox
There you go, two meals. It's just two meals.
Kara Gammell
That's it exactly. But the thing is, all insurance, you need to shop around so everyone shops around for their travel insurance and their home insurance, or at least I hope you do, do the same for your financial protection. Don't just take what your bank offers to you. And I know that happens because my friends tell me about it all the time and I'm like, no, don't do it. Consider going to a broker. And you just need to remember that when you do get to the point where they do the questionnaires and ask you about your health and your history, tell them everything. Like I overshared because I was not going to give anybody a reason not to pay out because I overlooked something. So, the woman that did my policy knows everything about me, but I'm not going to fall through the cracks and nothing's going to catch me out.
Andrea Fox
Yeah, I think that's a really good little tip for there as well. And we've mentioned that some insurance can be a bit cheaper if you start your policy a bit earlier in your life. But what other sort of things can have an impact on the cost of protection insurance?
Kara Gammell
Well, lifestyle, for instance. If you don't smoke, it's cheaper. I think they still do BMI or your weight, lifestyle and general health can help. Again, pre-existing conditions and genetic background, little things that you be rewarded for. The fact that you don't smoke by paying less than your insurance and they'll ask you all of those questions and the amount of alcohol you drink and whether you exercise, that does help. I think the biggest thing personally is to shop around.
Andrea Fox
Yeah, that's a really good point, actually. And we've touched on some employer benefits, but are there any other types of cover that people might have already through their employer or their benefits package?
Kara Gammell
You might get like a death in service benefit, which would be life insurance. You may have Income Protection or Critical Illness, depending on the job. If you are unwell, you will get sick pay, which is paid by your employer for 28 weeks payable from the fourth day of illness. But don't get excited. It's only just under £96 per week. And then after the 28 weeks, there's nothing available other than like universal credit or employment and support allowance. One of the great things about financial protection, whether it's Income Protection, Critical Illness or Life Insurance, is that you may have value-added services as part of your policy and you don't even know about it. So, this is what I talk about all the time as a financial journalist. And as I said, I love my insurance products, but I didn't know about this. And so, if I don't, why would one of my girlfriends and what it's called, these value-added services are benefits that are provided for you through your insurance provider. And they could be things like remote services such as 24/7 GP access, mental health support, second opinions on medical diagnoses, physio. And I only found out it only came to light when I got an email from my broker when lockdown started and they said, are you nervous about going to your GP or struggling with mental health? Did you know that you have this and it's free?
Andrea Fox
And I guess that's what you're saying essentially is Covid-19 maybe it might have impacted your policy that you might have some things available to you that you didn't know. But are there any sort of things that people should consider? Maybe. Is their policy not necessarily going to give them the cover they require because of Covid-19?
Kara Gammell
If you already have an existing policy in place, as far as I'm aware, it won't be impacted. Future policies could be. But I think that's not just with financial protection that's with everything that's holidays, there's no getting around it. So don't let something like that put you off because there really are too many benefits.
Andrea Fox
Yeah. And I wanted to just touch on some myths as well, around protection insurance. You might hear phrases like insurance companies don't pay out or it doesn't matter if you don't tell the insurer everything, as we've already heard, your insurer knows everything about you. So, are those myths? Is there any truth to those sentences?
Kara Gammell
No. I think the reason why they're called myths is because that's what they are. But I do think it's a misunderstanding. And people think that consumers can be naturally suspicious of something that may seem too good to be true or just because they've had bad experiences with other types of insurance. And I think committing to a monthly premium for years and decades, they might become a little bit more hesitant. But the thing is, very often, it's certainly in my job, you don't hear the positive stories you only ever hear when people are unhappy. But the insurance providers, they publish their claims data a couple of times a year. And it shows, I think, that it's usually over 95% of claims are paid out. And oftentimes if there isn't a payout, it's because something has not been disclosed during the medical questionnaire. So that's why I say literally tell them everything even more than they want to know if I'm honest. But it just means that that's less likely to happen. But, I mean, that is the case with any type of insurance. If you have car insurance and you say you only drive 5,000 miles a year, but you're really doing 45,000 miles a year, then your cover could be affected.
Andrea Fox
Yeah. I mean, that's a great tip, I think when it comes to insurance. But any other good tips that you think are worth sharing today about people finding the right insurance policy for them?
Kara Gammell
My biggest tip is to just do something about it because you're no better off by not doing it. And I started my blog and it's called 'Your Best Friend's Guide to Cash' because I've written for national newspapers for 15 years. But my girlfriends, we're all working mums with kids. We don't really have time to read the papers on the weekends anymore, unfortunately. And even when they were, they weren't pulling out the money section. But we would be on playdates, and they would ask me about something. I thought, you know what, we just need to have I need to explain things in a way that I would to my friends. So, for instance, like pension contributions, I say, would you pass up a Christmas bonus? Everyone says no. I said, well, then don't pass up the pension contributions you can get from your company. Increase your contributions and take the extra from the man. And when you explain it like that, suddenly it's like oh, all right. And so, I think the main thing is to explain to people, if they understand that what the risks are and what there doesn't have to be a risk to your family's wellbeing, then it's worth doing.
All you have to do is go online and often again, working moms say, I don't have time. Brokers are open. They'll call you until eight o'clock or nine o'clock at night. The kids can be in bed, and you can do your medical questionnaire. And that's another thing. Covid made everything so much easier and so much more flexible for remote anything.
Andrea Fox
Like this podcast.
Kara Gammell
So, my main thing is my biggest tip is just do something. Look into it. Because the longer you put it off and once it's done, you never have to think about it until you have your next massive life change.
Andrea Fox
Yeah. And I was going to say about that, when it comes to protection insurance or policies, how often would you say we need to be reviewing things?
Kara Gammell
I personally do it when there's a life change. So, buying a home, even renting because more people are renting longer, but you still have to be covered for rent. Getting married, having children, having additional children, getting a divorce, getting a massive promotion. So, then lifestyle inflation means when you start earning more money, you obviously maybe move to a bigger house. So, it's again, just anytime your expenses change considerably, then I would look at reviewing it. And the worst-case scenario is if nothing changes and you feel like you've wasted your time. But my God, you're glad that you did when you make sure that that cover pays out when you need it.
Andrea Fox
Okay, great. We're nearly at the end of our time today, Kara. But I wanted to ask if there's just a few top takeaways that you want people to take from this podcast today and all your tips, what would they be?
Kara Gammell
I would say that I grew up in a household where you could see that bad luck can happen not just once, but it can happen twice in terms of health and the difference that it made, not even to my parents, I guess. I don't know. But I was a kid and the security that I had from being able to remain in my home, on my street, in my neighbourhood, in my school and class was priceless. And I feel like if you think about it from that point of view about how you being unwell might affect your children, then that might help focus your mind a little bit. And I don't say that lightly, but that really was a really significant part of my life. So, I would say, yeah, do that and don't put it off. Just do it. And then once it's done, you're done. You don't have to think about it for ages.
Andrea Fox
That's a really good tip. Thank you. We always end by asking our guests if you could go back to your 18-year-old self and give your 18-year-old self one bit of advice. What would it be?
Kara Gammell
Well, my first instinct is to look at the facts that in pictures I looked like I was 45 when I was 17 and 18 honestly looked like. Yes, the hair is shocking. I've put them on Instagram before and it looks like I should have been working in a Pensions Department trying to get you to sign up for the company scheme. But the 90s were a tough time. I thought I had the Rachel haircut, but I did not.
Andrea Fox
It was such a difficult haircut for people to wear.
Kara Gammell
Especially when you have massive hair and that was after the perm and I even had perm fringe. But you know, hairstyles aside, I would say 18-year-old me is actually don't feel guilty or bad or ashamed of any kind of mistakes you make with money because there is always help available if you're having so bad with money because I didn't know how to handle it because we weren't really taught it back then. So, I learned the hard way. But I remember not feeling that I could ask other for help because I was embarrassed. I had all these parking tickets on my parents' car, or I didn't even know what an overdraft was when I moved to England until I exceeded it. But don't feel bad because you will learn from it and don't be ashamed. But also in my case, all those years of being terrible with money made me so much better for it. And now this is what I do for a living. So, I feel like think about that experience is going to pay off because that's what your career will be about.
Andrea Fox
Literally pay off as well.
Kara Gammell
Yeah, quite.
Andrea Fox
Oh, I love that. That's such a nice note to end on, Kara. I really love that. Thank you so much for joining me. Kara Gammell on The Penny Drops.
Kara Gammell
Thank you for having me. It's been fun.
Andrea Fox
Just a reminder, as always, we'll have more resources for you about protection insurance in the Show Notes wherever you're listening to this episode.
Presenter
Thanks for listening to this episode of The Penny Drops. We hope you learned something new and useful to help you with your finances. We'd love to hear what you think of the series, so please do leave us a review or if you have any comments or money questions, you'd like us to cover, you can get in touch at thepennydrops@royalondon.com.
This podcast series is brought to you by Royal London, the UK's largest mutual life, pensions and investment company. Royal London recommends you seek professional, independent financial advice before making financial decisions. All views and opinions expressed are those of the guests and not of Royal London.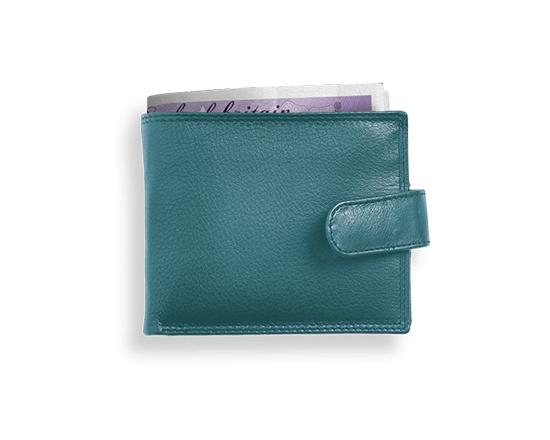 How can you find more information?
Royal London recommends you seek professional independent financial advice before making financial decisions. You can learn more about the value of financial advice on our website.
You can also find lots of helpful information on protection insurance on the following sites:
Life insurance
Income protection insurance
Critical illness cover
General information and guidance

This episode was recorded in March 2021 during the coronavirus outbreak. For the latest information on financial support and benefits, visit gov.uk/coronavirus.
Please note that all topics discussed in this episode can vary depending on your personal circumstances. Any figures quoted were accurate at the time of recording.