The penny drops podcast: How to start your own business
The past year has seen many people reassess their career options, and potentially think about starting a business themselves. But what are some of the things you might need to consider before taking the plunge?
In this month's episode we talk all things business, from side hustles, choosing a partner and developing a product, to funding, risks and hidden costs.
What will we be talking about?
Preparing financially to start a business
Business insurance, taxes and hidden costs
Picking the right business partner
Developing the right product or service
Working out what to charge
Key challenges to getting a business off the ground
Managing a business during Covid-19
Resources and tips for aspiring entrepreneurs
Who is our guest?
Dan Moosah, is the founder of Keep Em Quiet, a company that creates entertainment packs for children.
All views and opinions expressed in the podcast are those of the guest and not of Royal London.
Listen to the podcast now
Full transcript of the podcast
Introduction voiceover
Welcome to The Penny Drops, the Royal London podcast series simplifying finance to help more people like you make better informed money decisions. Royal London recommends you seek professional, independent financial advice before or making financial decisions. All views and opinions expressed are those of the guests and not of Royal London.
Andrea Fox
Hello, I'm Andrea Fox, a journalist, broadcaster, and the host of The Penny Drops, where I speak to some of the best financial experts out there. Now, this podcast was recorded during the coronavirus outbreak, so please excuse any sound issues as we are all recording remotely in our cupboards home. For the latest information on financial support and benefits, visit www.gov.uk/coronavirus.
Now on this episode of The Penny Drops, we are talking all things business with many people over the past year, rethinking their career options and potentially starting a business themselves. What do they need to consider before they do? What are the costs, what are the risks to consider and what makes a perfect business partner? Now joining me today is Dan Moosah, who is the founder of KeepEmQuiet, a company that creates entertainment packs for children. Dan, thank you so much for joining me.
Dan Moosah
Hello. Thank you for having me.
Andrea Fox
Now, first things first. I'm always envious of someone who started their own business. What exactly is KeepEmQuiet and what inspired you to start this?
Dan Moosah
So KeepEmQuiet.com is an ecommerce store. So, we're an online store and we sell predominantly kids stuff.
Andrea Fox
They're the ones you're KeepEmQuiet.
Dan Moosah
They're the ones we're keeping. Yeah. I mean, it's sort of tongue in cheek. Keep them quiet. Most people love the name, but it really is tongue in cheek. We don't want people to be quiet quiet. But yeah, we're an ecommerce site. We sell, well before COVID, we were known as a sort of travel entertainment solution. So, we make entertainment packs for kids, but we sell all of your holiday gear as well.
We've moved on a little bit from that. We sell lots of different things now for all different reasons because we've sort of had to move with the COVID madness. So, we've sort of pivoted and evolved, which long run will be great for us, but obviously meandering, that nightmare was something I don't want to have to repeat again. But it is what it is. You have to adapt. So that's what we've done. We started late 2016 because I have two children and we were travelling with them, and they were young. It was my daughter's first flight, so she was about one, I think it was. And my wife and my son, who was about four, no, three and a half and my wife just bought a bunch of things from one of the airport shops, spent a fortune and it was all carry a plastic bag falling out of the bag and splitting as we got on the plane. And as we got there, I'd just come out of a business that I closed and I needed a break, and that's why we were going away. And I don't understand why there's nothing that all in one place, not like an Amazon where you have to search and pick for specific things. But why is there not something that's curated by age and tested by lots of children? And it comes as a pack and you don't have to think about it, you don't have to pay through the nose when you get to an airport or go running around the shops. Parents are busy, so why not? And that's how it began that day is when I started it.
Andrea Fox
Wow. And hopefully add a little bit of a break from the other business. But you mentioned that you had a business before. So, what was your experience before you set up? KeepEmQuiet.
Dan Moosah
So, before I set up, keep them quiet. I was actually for many years, for 10-12 years, I was actually a professional poker player. So, I actually have never had like a normal route career or a job or anything like that. I put it in inverted commas self-employed. But that was what I did for a living for over a decade. So, I've been exposed to ups and downs, probably more than a normal person, I would say, but in saying that it was relatively steady for something that doesn't sound steady for people that don't really understand it, but it did expose me. I've never been used to having a salary or anything like that. And then I set up a sort of restaurant, I guess it was. Which, yeah, it was great. People loved it, but it just didn't work properly. It needed far more money than I thought it did. And that's how it goes sometimes.
So, I've had the experience of sort of the poker thing with the ups and downs and there's sort of no salaries and managing and dealing with the cards you dealt, leaving a lot to you can do your best and results sometimes don't come out the right way. That helped dramatically. I think actually a lot of people that I speak to that are entrepreneurs or traders or a lot of people that come from a sort of poker background, which is a very logical, analytical background. You have to always be thinking very quickly and you have to learn how to manage money and things like that.
Andrea Fox
How interesting. And you've already touched on the issues of COVID and having to pivot. But way back at the start, thinking back to 2016, what were some of the biggest challenges for you getting KeepEmQuiet off the ground?
Dan Moosah
I was also always an online seller. I was an eBay power seller for years, a long time ago. I've always tried to do things like that. So, it wasn't completely alien to me of how to set something up online. To get it funded was a little bit tricky because coming out of a business that sort of put me in a weird financial position and sort of not being able to do what I used to do properly, as it were. Yeah. It was like I come up with the idea. I don't really worry about too much in the future. I'm the sort of person that if I come up with a good idea or a new product or whatever it is, I just do it. I put the effort into think about it a little bit. But the reality is if you diddle and daddle about things, you invariably can talk yourself out of it or you ask too many people, everybody gives you conflicting opinions. So, it's better to if you really trust your gut and know yourself, I think that it's important just to do things. So, the name came to us while we were sitting on a sun lounger and I registered it by the end of the day as a domain and all the social media handles were done that night. That's how I am. I get quite sort of fixated and obsessive with things, so I think to make anything work, I think that's important as well.
Andrea Fox
Yeah. Already so many great little business tidbits already. Dan, you've already touched on COVID-19, so when that hits, obviously we're focusing on travel packs for keeping kids entertained without screens whilst you were going somewhere. How did that sort of affect you? How did you pivot?
Dan Moosah
The packs are the main pull of the business. They're the most emotive, as you said. We get amazing photographs from kids using them and reviews. Our packs are versatile. People have bought them over the years for various things. I mean, we've done weddings, parties, bar mitzvahs, for Christenings, all sorts of things. People buy them as a sort of upgrade on a party bag, as it were. And we've been known for it because we supplied the Royal wedding in 2018.
Andrea Fox
Congratulations. So, Prince George, etc. have played with these.
Dan Moosah
Prince George, Charlotte, Robbie Williams kids, Mia Tindall. I mean, so we got lucky with press with that. We don't create party bags, as it were. They're more expensive and there's more to it than a regular party bag. So, for very special events, people buy them. So, it was sort of a natural progression to pivot it to lockdown, kids stuck at home.
Andrea Fox
Needing entertaining, home-schooling exactly.
Dan Moosah
It was nuts in order to help a little bit. So, the things that we would normally pack worked well for her home. There are educational things in there as well. So, we sort of killed two birds with one stone. Not just sort of toys and gimmicks and games, but there's educational stuff in there. There are books, there's workbooks. So we doubled down on a few of those things to make them more aligned with lockdown, science, experiment little things. And that's how that went. And it went pretty well to begin with, to be honest. April and May were nuts. Like everybody selling anything online. I think if you didn't go nuts, then I think you probably would never.
Andrea Fox
Everyone was getting everything online, weren't they?
Dan Moosah
Exactly. And then from then it was very volatile. So, then lockdowns easing kids going back to school and out of school, then not being able to move out of your little local town or then you could, it was just a mess. I mean, it's still a little bit of a mess. It's definitely much busier now because of people are planning more and you can actually go to the seaside, and you can actually jump upon a plane if you really wanted to. You can. So, it's easier now. But, yeah, it was definitely a turbulent time.
Andrea Fox
Yeah. And interesting that you just sort of, like you say, have to think on your feet. You recommend the business life, do you?
Dan Moosah
I do. I would say yes. Everybody does have a business in them. I think you have to be used to the ups and downs a little bit or prepare yourself for something that's not as straightforward as selling a product online and thinking that it's all going to be fabulous. There's so much that goes into to it. But yeah, it's never been easier to start a business. You could start a business tomorrow with £1,00, quid, £500 quid. You can do it all from your phone. You don't need to be anywhere.
Andrea Fox
Yeah. And as you said, you were registering the company name whilst you were lying on a sun lounger. So, let's talk a little bit about you touched on how easy it is to get set up. But when it comes to funding, if someone's got a great business idea, but maybe they don't have that cash and they're not great at poker like you, what are the different routes that a business can take to get loans, investments, etc?
Dan Moosah
Yeah. So keepEmQuiet hasn't had any investment from anyone. It's bootstrapped. Yeah. I mean, it did quite well from the beginning. It then, obviously, you have rocky times, like you think that you can walk on water, and you can't. So, it has rocky times, and it needs assistance whereas you grow your inventory out and you want to create new products, you start to then realise that actually you probably do need funding. It's hard to do it all from making your profits. It's very hard. And to live on it as well, it's pretty difficult.
So, you have to be able to weather those sorts of times where you can't take a salary and there's all the things like that where a lot of people can't do that. And like I said, I'm not sort of immune to the fact that I'm lucky and in lots of respects. So, it's a privilege to be able to do something like this, to be honest, because people that work to pay check to pay check, it's slightly difficult to take the leap or the jump to do it but you only have one life. It's very short. Things can go good or bad within a split second.
And really, we're here to make the most of our experience on Earth. And I think that really, if you really want to do something and you don't want to be stuck doing something you don't want to do, I think it's very important to try things like this. I mean, there's lots of things out there now which help very early-stage businesses. I think there's lots of grant schemes. If somebody did enough research, they could probably find a way. If the idea was good enough, they'd probably be able to find a way to get it sort of funded. But, yeah, it's tricky. I'm not going to lie, because when we came up with it in 2016, I was very low on funds. So, like I said, I did have a stroke of good luck where it enabled me to put that money into it. And that's not going to happen every time. So that's not something that somebody should try and replicate. It's just what happened.
Andrea Fox
Yeah.
Dan Moosah
But I think you find a way to do it if you really believe in it, you start very small and you find a way and you do it.
Andrea Fox
Yeah, completely. And I suppose for you, when you were putting this product together, when you were putting the product together, how did you even know how much you should charge for it? Did you have, like, focus groups? What was the process?
Dan Moosah
Well, we didn't have focus groups. I sort of created the packs to a recipe. So, they would have, as I said earlier, that they would have some educational things and they have a craft and they have colouring all the things that my kids like. And we test various things and the popular things that you see in toy stores and those sorts of things. And knowing what the RRPs are on the high street or on Amazon, if somebody doesn't have to pay the full RRP on something, I think that's a good way. Plus, people pay for convenience. You can have a little bit of a markup there so that they don't have to then drive into town, park their car, pay whatever it is per hour, parking the car in London, pay congestion charge, whatever these things are. You factor all of these little things in that maybe don't seem that obvious. And you can create something that is competitive, but it has a premium on it because it is convenient. But I didn't know really. I just sort of worked out what I thought something like this should cost. It can't go above a certain price point because it would deem it sort of a bit too expensive. But we make all sorts of things now. We've got lots of different kits. We've got a new Fidget kit, which I'm not sure if you've seen Fidgets. They're like the thing.
Andrea Fox
Yes. Fidget spinners.
Dan Moosah
Yeah. Well, fidget spinners. It began with so fidget spinners were the first of these sort of craze toys. But fidget spinners are no longer really so there's now, like pop things. Yeah. If you go to a school gate, you'll see the kids all playing with all of these sorts of things. So, we've now got this fidget kit that I make all the things in the Far East, and we collate it and put it into one of our rucksacks and we can't sell enough of them. So, you try, you'd go with your gut. We've got another one, a messy play sensory kit, which is you make a big mess with lots of stuff in an inflatable tray. And it's a very sensory tactile thing. We sell. They've sold very well as well. You have to go with your sort of instinct, and you try it out on friends and family. But again, I don't try it out too much because I don't really want to hear negativity. I'd rather trust myself and trust with my kids. When I see my kids' faces light up and laugh and squeal and everything else, then I sort of know that it's going to work.
And I know my audience and I know my market, and I think that a lot of people in different markets and niches, somebody selling kids furniture, nursery gear or whatever it is, they sort of know what works. When you've done it a little bit, you sort of know.
Andrea Fox
Yeah. And even just thinking about costing it's interesting, you factor in the time they would have to spend to go out and buy those things as well. I also wanted to ask about business partners because obviously picking a business partner can be difficult, but you run your business with your lovely wife Carly. So how does that dynamic work for you guys?
Dan Moosah
So, Carly helps keep them quiet with a lot of the things that I can't do or don't have the energy to do. The very early part of KeepEmQuiet, as I said, was done organically and all of the influences of celebrities, and she was ex-celebrity talent agent.
Andrea Fox
Wow.
Dan Moosah
Pre having kids. So, in that respect, it was very useful for me to be able to utilise her and she gets on with everybody. I don't necessarily. People love her, in that respect. So, it's sort of like an easy it wasn't done to try and get influencers and celebrities to pump our brand out there genuinely. She had relationships with people that liked it and made friends with people, and that's how it began day to day. Now she doesn't do too much with KeepEmQuiet. Obviously, she's been unwell and stuff, so I've had to take it over a little bit. But, yeah, in that respect, it's very useful to have somebody that has a completely different skill set to you. For me, personally, I'm not in business in this business with anybody. It's just me, which can be a lonely, stressful experience. So, if I could, it would be great to have, it would be great to have an actual business partner. But sometimes you work better on your own and there's pros and cons to both of that.
Andrea Fox
Yes. And it's interesting, like you say, that's another thing that maybe people don't consider when they go into business, that you may come from a company where there's an HR Department and finance Department and you have to do all of that when it's your business and it's your baby, in a way. And interesting that you say that it's quite nice to have that dynamic of finding a business partner who maybe has skills that you don't have.
Dan Moosah
Yes. Very important. My wife does certain things or did certain things with it that I definitely couldn't have done and not because I might not have been very good, but I just didn't want to be honest, I didn't want to go to cocktail parties with lots of female influences necessarily. It wasn't for me.
Andrea Fox
I'll go.
Dan Moosah
But I'm somebody who works as a sort of lone wolf anyway. To be honest, I have another little business that I've started actually, with my mother. Yeah, I know. Well, you hash out things over dinners and things and you come up with ideas. And again, just why not? She's an entrepreneur herself. So, we've got another that we've got a dog business called Waggycaddy.com, and it is a dog online store. So, it's quite cool actually, but it's only been the last few months, so that we launched that. But that's slightly different dynamic to keep them quiet because I have somebody else to sort of talk about certain things with.
Andrea Fox
Coming back to finance, obviously, this is a finance podcast. I know you've said you had that luck in your old sort of career, as it were, with the poker playing. But when it comes to money, would you say in your experience it's wise to build up some savings and prepare yourself financially before you go into business?
Dan Moosah
I would say yes. I would say don't let it stop you doing something. Because I read a lot on Twitter of people saying, oh, you know, well, I need to wait until X happens. And a lot of people say that with babies as well. Like they say, I can't have a baby until X has happened. Well, that doesn't happen like that, and it doesn't work like that. So, I would say yes. In an ideal world, going back to the poker thing, you play within a certain level that you can afford to play, and you have a certain amount in your bank, which is called a bankroll, which I still sort of use as a terminology when I'm in business for business. Yeah. And then you make sure that you have a life role, life bank role, so that you can make sure that you can pay your bills if you hit a bad stretch of business or whatever happens to be three to six months minimum. I would say probably if you're lucky enough to do that, a lot of people can't do that. So that's again, you have to take that into account. Privilege. A lot of people borrow money to start businesses and have no actual cash, which is fine as well. You have to take risks to start businesses and you have to take risk continually in business anyway. So, you have to take on a little bit of risk to get anywhere.
Andrea Fox
Yeah I suppose with starting a new business, there is always a risk.
Dan Moosah
Most new businesses fail, and most businesses fail, to be honest. You only really hear about the great ones or the ones that work. There's so many that don't. But I don't think that's through lack of, it is very difficult. Like even with an online business, if people think that just because you don't have a big premises, I have a third-party warehouse that deals with orders and that's where all the stock is. But because I don't have big offices or like that, that people don't think there's any overheads. Well, there are massive amounts of things that go on behind the scenes, creatives or emails or ads. There's a lot of stuff that you have to be able to cost in and you can get overwhelmed with it.
But for somebody starting a new business, I think that you have to just you are only here once, as I said, just try. Even if it's like on a weekend or after your work or whatever it happens to be, you don't need a huge amount of capital or get yourself into lots of debt or any of these things or necessarily have a life bankroll, as it were, to fall back on. Because you can start things whilst having your normal job. I think it's better to have a little bit of sweat, sweat equity, but having a little bit of pressure and sweat where you don't know how things are going to go. So, you try your hardest and you hustle all the time. And I think that brings out a different desperation almost that you want it to work.
Andrea Fox
Yes, it is. That like burning idea inside you. Lots of people will be listening to this with this idea and thinking about carving out a bit of time to work out how they get their business started. And obviously one of those big things is finance. We've touched on that. But is there anything else, other financial things to consider? You talk about your warehouse, have you got any insurances and things like that that you've had in place?
Dan Moosah
Yes. There's so much the list is never ending. There're insurances. If you have a third-party logistics warehouse, the cost to do with that, you have to weigh those up versus getting your own warehouse and employing your own staff, which I had a couple of members of staff prior to moving to because it just got too big to do it ourselves. And I was at the point where do I have to rent or lease a big warehouse, or do you outsource it? Everybody has to be paid for their time in what they do. So, if you have people that run your ads, they need paying for their time, people that do your emails, people that the back end of your store, your website. So, yeah, I mean, it's pretty overwhelming. I mean, with stock and inventory and things, once you build up a relationship with a supplier, you can have credit. Invariably, if you're creating your own products and you're importing from the Far East, there's no credit. You have to pay it all up front. I'm quite an organised OCD type personality, so when I want, I want everything to fit into its little boxes. And I want it to be neat and tidy, but it doesn't work like that. So, there's just too many things around suppliers and financial commitments and things that you can't all be neat and tidy and be organised on that day. It just plays itself out.
Andrea Fox
Yeah. And I suppose tax is another big one that maybe people are thinking right now. So, can you talk to us about some of the taxes that businesses here in the UK have to pay?
Dan Moosah
Yeah. So, we have VAT here, obviously, value added tax, and that is applicable to everything that you sell within a certain niche. I mean, there's things that are exempt. A lot of our products have educational things inside them, so there's a sliding scale of that which you can pay, I think, like educational things and books don't have any of that on them. Corporation tax you have to think about. Apparently, my accountant says you have to put it aside and not touch it. But that doesn't happen because you need the money for other things and then you come to the end of it when you pay for it. When you're there. I'd rather use the money rather than just keep it looking at it. But what else is there? You have your own personal tax when you're self-employed or. I'm not self-employed, but I don't know how people pay themselves. But if you're paid on a dividend, there's a different tax rate if you're paid PAYE. And a lot of these things you don't know aren't versed until you're actually in it. I don't think you can read up all about this. I mean, you probably could, but you probably get scared to death and not do it.
But again, it's like just do it and hopefully you learn as you go.
Andrea Fox
Yeah. And you talked about having some staff as well, and not for less in the restaurant that you had as well. Staff, of course, typical employee benefits mean pension, sick pay, maternity, paternity leave. So, if you're thinking about having staff, this is obviously something you need to think about, isn't it?
Dan Moosah
It is, Thankfully, I don't have too many. I don't have really many members of staff on the payroll, as it were. Everybody that I use is remote and is sort of paid as they work, as opposed to because I've got my ads people in Europe, I've got my customer service in a different country, I've got my ads people in Canada and my warehouse in London. And it's all remote. But yes, having a different type of business, like a restaurant, is a bit of a headache, I would say, knowing it from first-hand for a very short period that I did it. And my brother-in-law who runs a successful chain of restaurants. Yeah. There's a lot to consider with all of these things. I think if you're not a people person or you're not necessarily somebody that likes to deal with people all the time, don't go into something that requires people continually set up an online business. You can do it all through email or chat or whatever it is. It's easier in that respect, but it has a lot of pitfalls itself. So, there's swings and roundabouts what you're comfortable with.
Andrea Fox
Yeah. And that, I guess, is one of the benefits of being your own business owner. You can set those kind of, set it up the way you want to run it. And I just wondered as well, like sticking with the kind of costs to do with setting up your business. Was there any sort of hidden costs, something that really surprised you when you've been setting up your businesses in the past?
Dan Moosah
I think I didn't truly realise inventory. I didn't really understand the forecasts that you need. I mean, going back to the end of 2016, I was packing all the packs myself and there was nobody working for me. So, I was doing all myself and that I was a very much a pay as you go type thing. You would sell X amount and I'd buy more and that's how it sort of worked. As you go on and you expand your product offering or you expand the products that you design or whatever it happens to be, you end up with an eye watering amount of inventory in some respects and you have to manage that. And it is tricky. But, yeah, you get credit with suppliers and as long as you keep up a good reputation, you're able to double down on that when you need more stock.
Things like, we've designed a few products recently in the Far East which surpassed the amount that I have ever designed myself. We've got this new travel tray, which is a portable lap tray for children in the car that it can doodle, and things don't drop all over the floor. It's pretty clever and that sort of thing. There's lots of incentives.
Andrea Fox
I realise we've mentioned the phrase side hustle so many times already, but for anyone who's like, what does that mean? What do you sort of give us a definition for a side hustle?
Dan Moosah
Well, it would be somebody that creates a side income separately to what they normally do. So, if you're a lawyer or you're in retail or whatever, it happens to be and that's your main source of income and you want to set up an Etsy store selling beaded bracelets, you're selling your beaded bracelets that hopefully becomes profitable is your side hustle. Much like my side hustle is, I wouldn't call my dog business my side hustle, because that's actually an actual business and it doesn't make money yet. I wouldn't call that a hustle because really.
Andrea Fox
it's a new business.
Dan Moosah
It's a new business. There's a difference between a new business and a side hustle. Side hustle is things like eBay finding discounted or distressed stock, I don't know, something like that. Or finding a new hot trainer. If you're into trainers, which I am finding them selling them for 100% margin because they're popular. I do a lot of that.
Andrea Fox
I feel like, as you were saying, your business idea is a business idea. But I feel like side hustles for me, I've always found like there's something that someone does whilst they're doing another job. So, in a way, they can be slightly less risky because you do it alongside your current job. But then you have to find the right sort of balance, don't you?
Dan Moosah
Yeah. I mean, side hustles can be anything. It could be a painter, an artist. If somebody likes what you painted and you sell one for £25 or £50, whatever happens to be that becomes a side hustle. Exactly. Yeah. Or Pokemon cards. I know people that buy Pokemon cards and find the rare cards and they sell those on, and they make a profit and that's their side hustle. There're interesting ways that people come up to try and make money. I'm so like not the person that has a career or has a job 9-5 that I never went down that trajectory. So, to me, side hustles are sort of completely normal. So KeepEmQuiet would have been a side hustle, but it turned into a business, I think. I wasn't looking for a side hustle, I was looking for a business. But I think that it's that sort of thing that can is a side hustle. And then I guess when it goes in a certain direction, you move all in on it and you turn it into a business, and you can do that for sure.
Andrea Fox
Yeah. And I guess that's what lots of people with their side hustles that maybe they've started in furlough or something like that in the past year are hoping that they will become a business. And do you think there's anything that you feel you need to know or feel you need to think about in terms of whether you're the right kind of person to run a business?
Dan Moosah
It's so hard, coming from somebody that sort of like…
Andrea Fox
Never had a normal job in your area.
Dan Moosah
I never had a salary. So it's quite unique that, I guess, but it's sort of very unusual. But I think if you're not happy doing what you're doing, if it's just a job, like if it's not a profession, like, I don't know, there's creatives that it's actually a profession. And that's different to say a lawyer. a lawyer, you can't really do very much outside of if that's what you want to be. It's very difficult to start something else if you're used to that. I think people probably think I'm mad for the way I do things because it is inherently quite risky and very unstable.
Andrea Fox
Yeah. That's not for you.
Dan Moosah
And that's what makes the world go around. I think it's important that we all do different things, but I think people starting businesses is good for the economy. I think it's interesting.
Andrea Fox
Okay. And I suppose, is there anything that you wish you'd known before setting out on this journey that you can let people know now if they're thinking about starting a business?
Dan Moosah
I guess it's sort of embracing your situation and knowing that whatever you're doing is not perfect but understanding the journey of what you're doing is sort of more important than, I don't know, having it all. You should probably try and enjoy. I'm a very emotional guy. Like, I was emotional with what I did before and I'm emotional now with it, and I wish somebody would just sort of pull me by the ear and say, just enjoy what it is because you've created this and to sweat everything and to be stressed about things is I think there's a balance to it. But really, you should just probably enjoy the journey a little bit more and not stress so much about it, because whilst it's super important and obviously it's important, if you feed your children on it and everything else, you pay your bills with it. But again, going back to that point, I just think it's important to realise that it's not all so serious. It should be a little bit of fun on the way.
Andrea Fox
Enjoyable.
Dan Moosah
But it's hard. It's easy to say that. And this has been a very tough year for everybody, myself included. It has not been easy, but it is just when I step back and I see a review from someone with a picture of their kid, because people leave lovely pictures on the reviews and things, and I see that. And even if that, to me is more fulfilling than an order, so it's a very unique experience. It's great. But, yeah, I would say that my advice to anyone is do it and enjoy or try and enjoy the journey of it. I'm guilty of not doing that sometimes.
Andrea Fox
Well, I know do as I say, not as I do. You've mentioned a few people during our chat so far but is there anyone that gave you some really good business advice along the way.
Dan Moosah
I take bits of advice from lots of people. My grandfather was probably the most, I don't know, the person that I consider who is no longer with us, obviously, because he would have been 100 and something, but he was probably the most the person that I respected the most in business, probably even though he had like wild ups and downs. And it probably didn't end very well, to be honest. But he started a mail order in the UK for the readers offers in papers and stuff like that. And funnily enough, with Waggy Caddy, we've recently done some readers offers in some of the papers. So, it's a weird sort of full circle.
So, he started that to me was quite admirable. I always looked up to what he did and its sort of very similar to ecommerce. My mother is an entrepreneur. She has a couple of businesses that in COVID has been affected by, and she's always started new things or tried and done things. The advice just by watching more than just advice. I think you pick up a lot of things from people, friends of mine, successful people that I know. But again, to take their advice, you have to take it with a pinch of salt because it might not be what you're doing. And I think it doesn't all tally to what you're doing. But I think it'd be cool to have a mentor. I don't really have a mentor, as it were, but I think those are very important business mentors still sort of looking for that in my business life, but I think those have to be unique to what you do.
But yeah, I'm an entrepreneur. I look at lots of different things and I like to do different things. It doesn't all have to be pigeonholed into ecommerce or whatever it happens to be. So, I think you can take advice from anyone that you respect that's successful.
Andrea Fox
And I suppose entrepreneurs, any budding entrepreneurs that you're inspiring listening to this right now, any resources that you think they should know about that maybe you've found helpful?
Dan Moosah
Yeah, depending on what you're into. I find Twitter amazing. All these social platforms have different uses and they've got different pros and cons. You need things like Instagram and Facebook for your actual business. But Twitter, I find, gives me tips and advice funnily because there's a lot of very smart people on there. If you filter out all the rubbish, people complaining about X-Factor or whatever happens to be, there's actually some very smart astute people on there that I've learnt a tonne on there's Facebook groups which are invaluable. I'm on a couple of those that to do with ecommerce, because ecommerce is what I'm interested in. It doesn't even have to be anybody, you know. And then you connect with people, this remote thing, you can connect quite easily with people now, and it's not sort of this weird thing anymore. So, I would say those are the best ways to learn and get advice, I guess. I mean, you have to take it with a pinch of salt. Also, YouTube's pretty good. But just don't fall for the sort of guru, Internet guru traps and all of those things that are out there. But there are a lot of resources. There's so many I know. Well, of course, because people are desperate to find something, I guess that people take advantage of it. But there are some great resources there. If you know where to look, you look at it, you take the information, then you evaluate it yourself and you use your own gut with the information that you're provided. If it seems too good to be true and it's also easy, it's invariably not. And that's sort of what I take from it.
Andrea Fox
That's such a good tip about social media as well. And I am very sorry for those X-Factor tweets. One other thing. You've mentioned the highlights of getting great reviews. You've mentioned the Royal wedding. But has there been any other great highlights since you started your businesses?
Dan Moosah
Yes. One immediately springs to mind, which I still smile about when I think about it. And unfortunately, because of COVID, we haven't had too much of it, is that when a friend or somebody I know or one of our community on Instagram send us a photo of someone else they've seen in an airport, in a train station, on a beach with our bag on their back, that to me, solidifies all of the blood, sweat and tears, because once I see something like that, it's amazing. So, friends that send me photos of somebody they've seen on a plane with a pack hanging off the side of somebody's chair or on the back of a family while they're walking through the airport, that to me is like, I don't know, I can't even explain it, seriously. It's like a real dopamine here.
And then recently I was speaking to a company who in sort of financial things, and somebody there just completely random happened to be a customer, which was nuts, because it's just very random. That was nice to hear. But those sorts of things. So, when you start a business and if your friends and family are the only ones buying it, you're not going to get anywhere, really, I'm afraid. If the general public and Mr and Mrs. Smith outside in the outside world have no affiliation to you and don't really care about, you buy your product and like your product and use it used by somebody completely random. That is the best feeling in the world.
Andrea Fox
Yeah. You've made some cut through when you know those things happen, for sure. I know you've talked about the new business you've started with your mum, but are there any ambitions you can share with us for your business in the future that you're working on?
Dan Moosah
Yes. There's always actually I mean, I'm never really satisfied, so it always has to be evolving. Otherwise, things get tedious. But with KeepEmQuiet, particularly because of Brexit and because there's lots of pain points with that, sort of exporting and importing, which is again as a whole, another podcast. But we need to expand our operation for KeepEmQuiet into Europe to have it shipped from Europe. I mean, we have tonnes of European customers, tonnes of American customers that buy and have it shipped from the UK to wherever they are, and they pay a premium to get it shipped there and it's not ideal. And with Brexit there's more import duties and weird things that sometimes they don't even get there, which is ridiculous. But we need to expand it to Europe, have a warehouse in Europe and America has always been since I began this, I always wanted to have it shipped domestically in America. That's like a dream. I would be very successful if I could manage to do that somehow. But again, it's like managing finances and I can't extend certain because you need to buy inventory all over again. So, it's sort of America, to ship it domestically to American customers who buy from us already, would be a super cool thing to do.
Andrea Fox
Awesome. Fingers crossed for you on that one. Well, we're nearly at the end of our time today, Dan, but I wondered if I could ask you what your top takeaways from this podcast would be to anyone listening now thinking about setting up a business.
Dan Moosah
Sorry if I'm reiterating myself or repeating myself, but it is trust your gut instinct. Take a bit of risk, learn from all the resources that you can find, Twitter and all these places. There's lots of information there. And don't take on too much advice from people. I think you have to have conviction in yourself and your product and your business rather than what anybody else thinks, because a lot of times people give you advice, but they don't really understand your business or your idea. They won't have the vision or the hunger that you have for it anyway. They have your best interests at heart, probably. But a lot of people also, if they come from a completely different career path, they're not going to ever understand why you would want to do that anyway. They would think you're crazy, but you have to be a bit crazy anyway. But I think that you have to trust yourself.
Andrea Fox
Yeah. Thank you so much for all the advice that you shared today. And as always, a reminder to you listening, there'll be loads of resources in the show notes wherever you're listening right now. But finally, Dan, we always like to ask our guests if you could go back and give your 18-year-old self-one piece of advice. It doesn't have to be to do with business and finance. What would that be?
Dan Moosah
Don't compare yourself to others is number one. And don't sweat the things that don't really matter that much. I would just say don't sweat the sort of things that if you really know what you want to do or you don't know what you want to do, invariably, things do have a habit of working themselves out.
Andrea Fox
A lovely little bit of advice for your 18 year old self, Dan Moosah from KeepEmQuiet. Thank you so much for joining me on The Penny Drops.
Dan Moosah
Thank you thank you for having me.
Outro
Thanks for listening to this episode of The Penny Drops. We hope you learned something new and useful to help you with your finances. We'd love to hear what you think of the series, so please do leave us a review or if you have any comments or money questions, you'd like us to cover, you can get in touch at ThePennyDrops@royalondon.com this podcast series is brought to you by Royal London, the UK's largest mutual life, pensions and investment company.
Royal London recommends you seek professional, independent financial advice before making financial decisions. All views and opinions expressed are those of the guests and not of Royal London.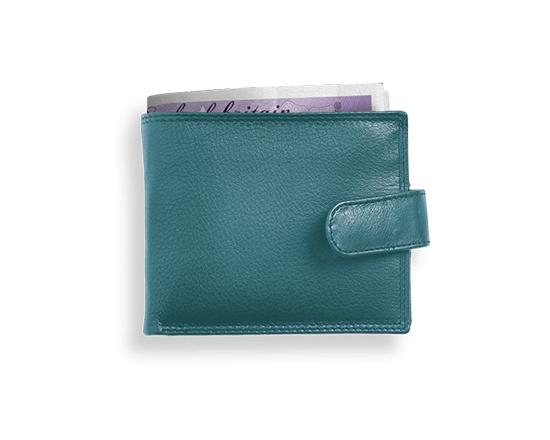 How can you find more information?
Royal London recommends you seek professional independent financial advice before making financial decisions. You can learn more about the value of financial advice on our website.
You can also find lots of helpful information on starting a business on the following sites:
This episode was recorded in July 2021 during the coronavirus outbreak. For the latest information on financial support and benefits, visit gov.uk/coronavirus.
Please note that all topics discussed in this episode can vary depending on your personal circumstances. Any figures quoted were accurate at the time of recording.