Following our simple rule of thumb can help make saving for a pension from an early age much less intimidating
Saving for a pension can be a daunting prospect when you're a millennial (those born from the early 1980s to the early 2000s), and many might question how it's possible to build up a large sum of money. But, according to Royal London's The Millennial Mosaic report, millennials do intend to save more into their pensions, even if they feel restricted by their financial situation. In fact, the research found that 75% would increase their pension contributions automatically if they had a pay rise.
Thankfully, if you're a millennial time is on your side, and there are plenty of opportunities to establish good savings habits for the future.
Get clued up
Millennials told us that there are some key issues holding them back when it comes to saving for retirement: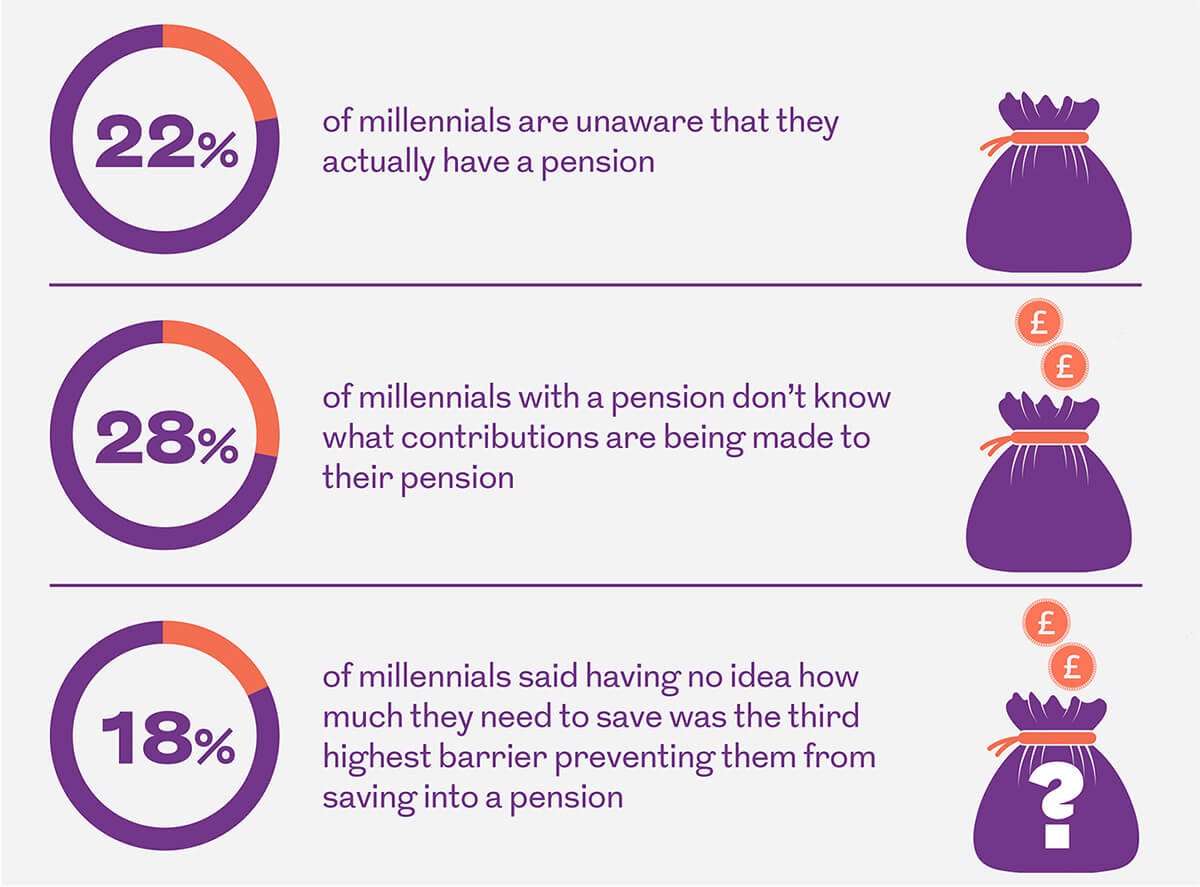 22% of millennials are unaware that they actually have a pension.
28% of millennials with a pension don't know what contributions are being made to their pension.
18% of millennials said having no idea how much they need to save was the third highest barrier preventing them from saving into a pension.
The value of advice
If you're unsure about your pension savings, it's a good idea to speak to an impartial financial adviser, who is able to help with making decisions when it comes to pension planning.
According to our What it's worth: revisiting the value of financial advice research report with the International Longevity Centre UK, those who took financial advice had, on average, around £47,000 more in total across their pension pot and other financial assets. For this research, the 'value of advice' is the difference between the financial circumstances of those who received financial advice and those who didn't.
How SUMS can help build pension savings
We've come up with a simple rule of thumb that could help millennials to build up their pension savings - they just need to do their SUMS:
S: Start saving as soon as they can, no matter how small the amount.
U: Up their pension contributions when given a pay rise.
M: Max out on any employer pension contributions available.
S: Speak to a financial adviser to help with their pension planning.
*The value of advice is the difference between the financial circumstances of those who received financial advice in the group of individuals and those who did not receive financial advice.
More on getting started with money