Business Cover allows you to protect your business from the impact of losing a shareholder or partner, whose death or illness would have a significant impact on the business.
Our Business Menu and Relevant Life Plans come with access to our Helping Hand support service.
Designed to be there for you during difficult times, Helping Hand gives you access to a range of support services including recruitment and legal helplines.
These plans are only available through an independent financial adviser, who can help you to understand all your options before you decide on the right cover for you and your business.
Remember these plans don't have a cash-in value at any time and if you stop paying your premiums your cover will stop.
Some of the benefits of our Business Cover
Financial security
You can make sure that you or your family get fair value for selling your share of the business if you are too ill to work or die.
Peace of mind
You can protect yourself against losing control of your business if a shareholder or partner dies or is diagnosed with a critical illness.
Underwrite Later
Cover can be started straightaway whilst we request any medical evidence we need to fully assess your application - providing you with valuable peace of mind that your business is protected straight away.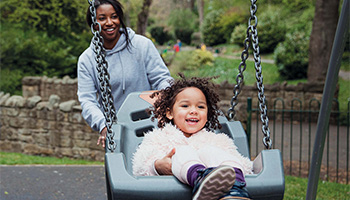 Helping Hand
The serious illness or death of a key member of staff in your company can have practical and emotional consequences. After all, losing key skills can mean uncertainty for customers and shareholders. We know that being able to take care of key people is just as important as protecting your business financially.
That's why we give you access to our Helping Hand support service when you take out a Business Menu or Relevant Life Plan.
Helping Hand includes a wellbeing support service, designed to give the plan owner online access to hand-picked early care medical services, so your key people have the help and advice they need to stay healthy and able to work.
A Helping Hand with recovery
If, at any time, you (the plan owner), or your partner and children, suffer a serious physical or mental illness, injury or bereavement, Helping Hand will be there to offer support – even if you don't make a claim.
You can contact RedArc, who'll give you regular support from a dedicated nurse. They'll provide tailored and personal support whenever it's needed, for as long as it's needed. Your dedicated nurse can also give you relevant literature, help to find useful organisations, and can organise additional services such as therapies, counselling or a second medical opinion, if it's needed.
Helping Hand is a package of support services and each service is provided by third parties that aren't regulated by the Financial Conduct Authority or the Prudential Regulation Authority. These services aren't part of our terms and conditions and don't form part of your insurance contract with us, so can be amended or withdrawn at any time. This means that you or your family's access to these services could be amended or withdrawn by us in the future.
Waiver of Premium (Sickness)
Waiver of Premium (Sickness) is available as an add-on to our tailored plans and we automatically include it with Key Person Income Protection.
This means if the person covered has an accident or illness that leaves them unable to work or carry out a number of tasks, you won't have to worry about monthly policy payments as we'll pay these for you. You can decide the amount of time between you stopping work and us paying your premiums. The choices are 4, 8, 13, 26 or 52 weeks.
Value of advice
If you think that our Business Cover could be right for you the next step is to speak to an independent financial adviser. There are many benefits to independent advice.