This year, we're proud to introduce a new focus of helping everyone move fairly towards a sustainable world.
Climate change is the challenge that will define our generation, but we need to consider the social issues and the impact on people and communities as we move towards net zero. Our Changemakers are here with new ideas and innovations to make this happen.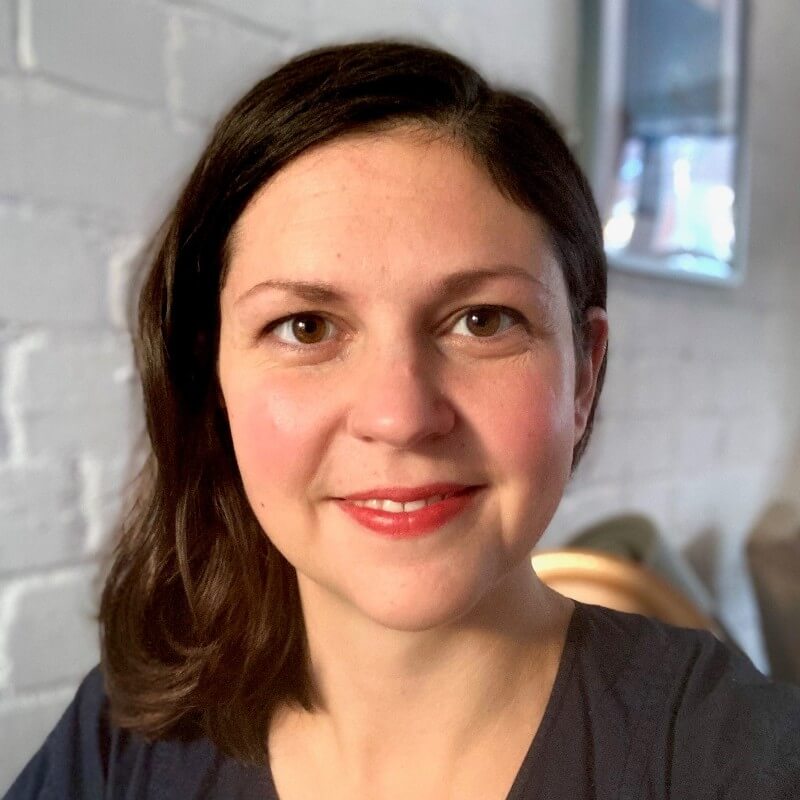 Bristol Green Capital Partnership
Lizzi Testani
Bristol Green Capital Partnership (BGCP) is a unique partnership of over 1,000+ member organisations working towards a zero carbon, socially just city, where all communities are treated fairly and nature can thrive.
Founded in 2007, BGCP is a Community Interest Company. They currently run three core programmes that help to contribute to a Just Transition in Bristol:
The Black & Green Ambassadors programme – connecting and empowering diverse voices on community action and environmental issues.
The Community Climate Action project – empowering communities to define and plan the role that they would like to play in Bristol's transition to net zero.
The Climate Action Project – supporting organisations to tackle and reduce carbon emissions from their own operations.
Find out more about Bristol Green Capital Partnership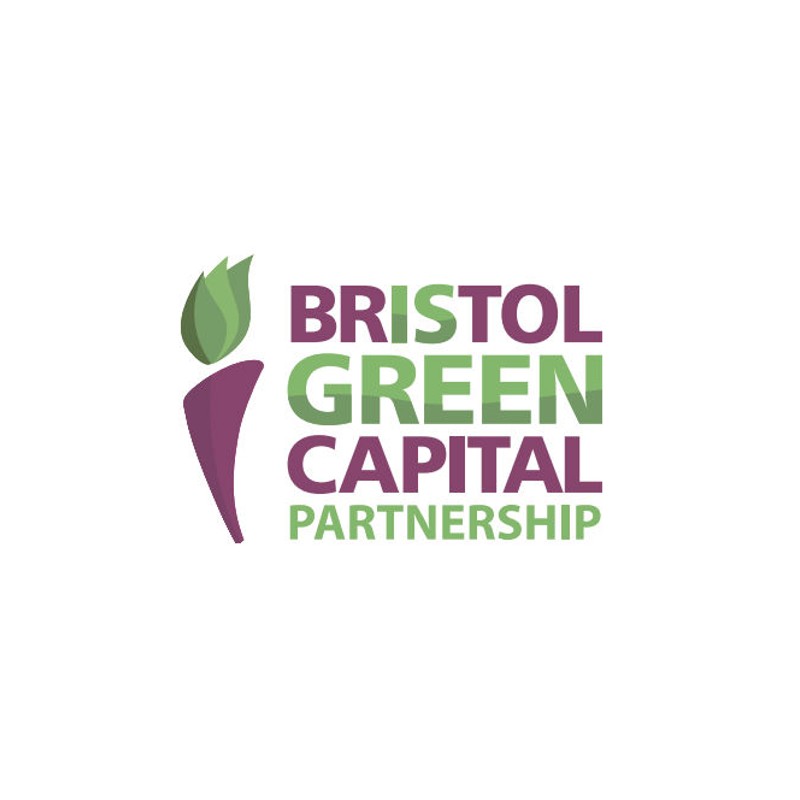 Bristol Green Capital Partnership's aim is to catalyse collective, citywide action towards a zero carbon, socially just and nature-rich Bristol. I can't wait to meet other Changemakers, to learn and explore how we can be successful in bringing practical solutions to address systemic issues.

Lizzi Testani, Founder of Bristol Green Capital Partnership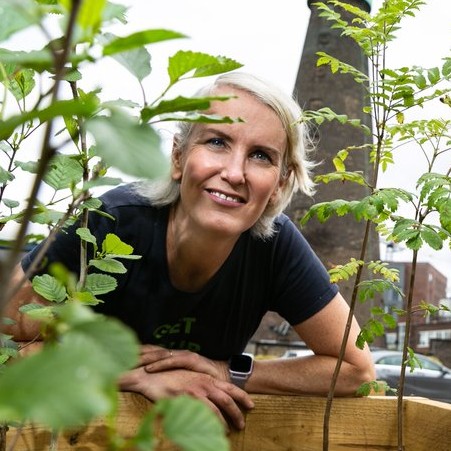 Pocket Forests
Catherine Cleary
Pocket Forests are a Dublin-based social enterprise that reconnect people with nature and help to tackle the biodiversity crisis by bringing the environmental and mental health benefits of tree planting to nature-deprived communities. They work with communities, using food waste to regenerate soil and plant trees and shrubs, and helping them create and care for the green spaces in their schools, neighbourhoods, or workplaces. They do this by:
Helping organisations build pocket forests on their land.
Preparing pocket forests in the community and involving local residents.
Providing free community and workplace workshops.
Working with local authorities to provide community greening programmes.
Access to green spaces isn't equal. But bringing the benefits of tree planting, for the environment and mental health, to nature-deprived communities makes for a greener, more equal future.
Find out more about Pocket Forests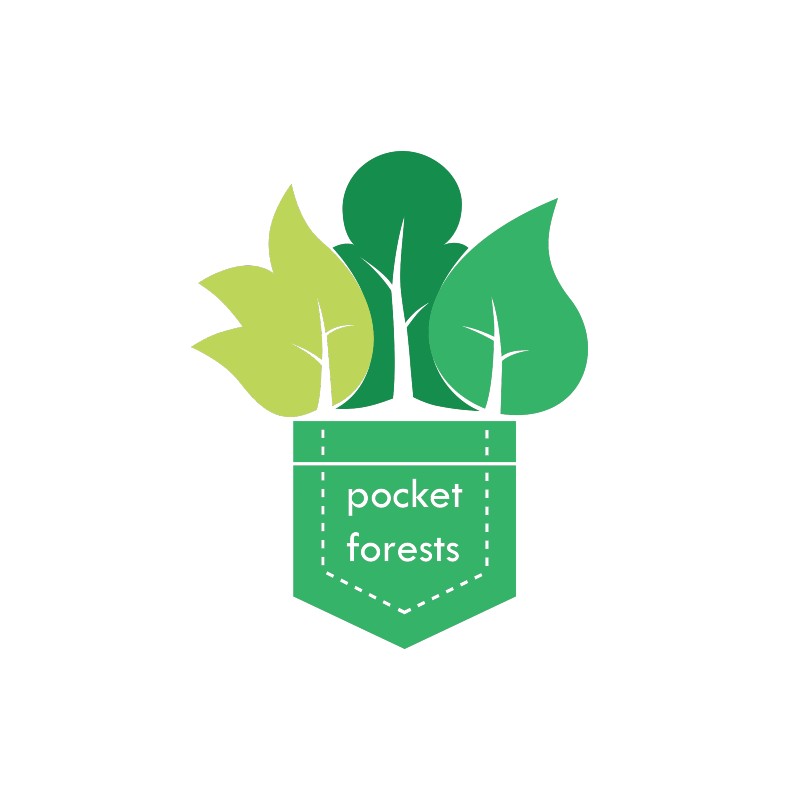 By planting trees in communities, creating ecosystems rather than lone trees in urban areas, we create pockets of natural resilience. By involving local communities in creating their own green spaces, people get a real connection to the natural world on their doorstep.

Catherine Cleary, Founder of Pocket Forests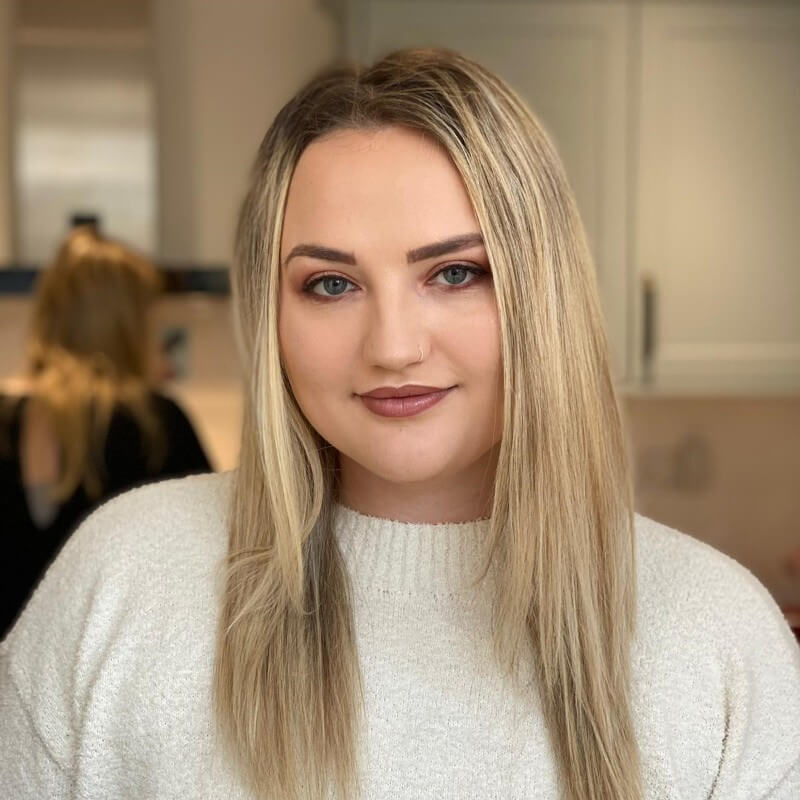 Croydon Community Energy
Connie Muir
Croydon Community Energy is on a mission to implement renewable energy generation and low-carbon technologies in their local area, empowering communities to cut both emissions and energy bills and supporting people impacted by fuel poverty.
As a Community Benefit Society, Croydon Community Energy is working to install renewable energy generation and low-carbon solutions, such as solar panels, on community sites throughout the London Borough of Croydon. This helps communities to become more self-sufficient with their energy usage, while protecting people against oil and gas price rises.
They direct profits back into the community to support those in fuel poverty through impartial advice, and provide training opportunities to people from disadvantaged or underrepresented backgrounds to transition into green jobs.
Find out more about Croydon Community Energy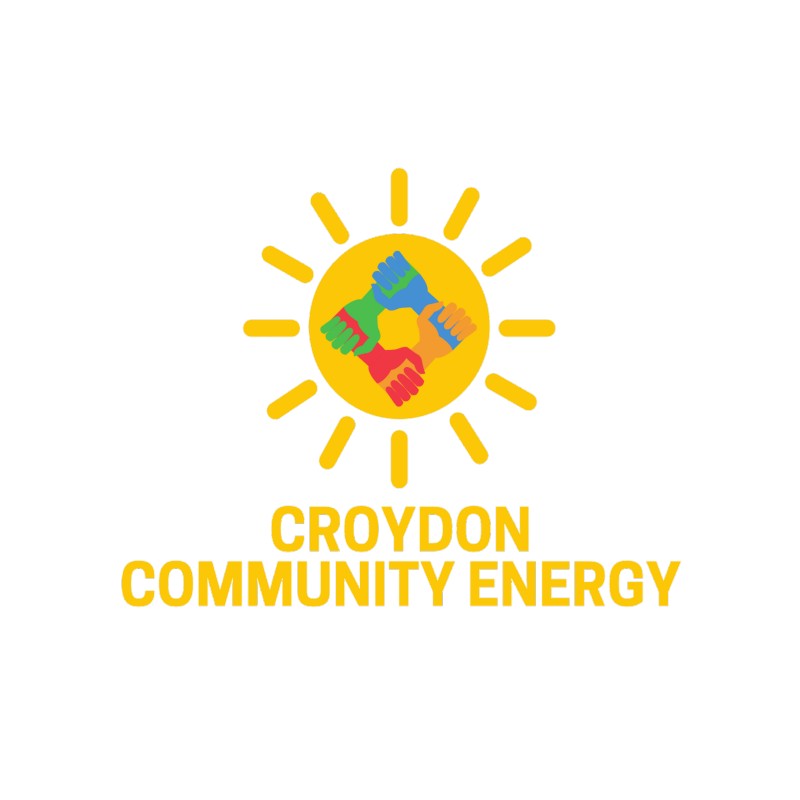 In May 2021, after always wanting to set up my own business, I came across the concept of community energy. I knew it would be the perfect way to combine my professional energy experience with my passion for mitigating climate change on a local level and I founded Croydon Community Energy. Being part of the Changemakers programme will have such a huge impact on both advertising and spreading the word, enabling us to reach people that need help and link us with others in the community who can provide services, such as training for disadvantaged people.

Connie Muir, Founder of Croydon Community Energy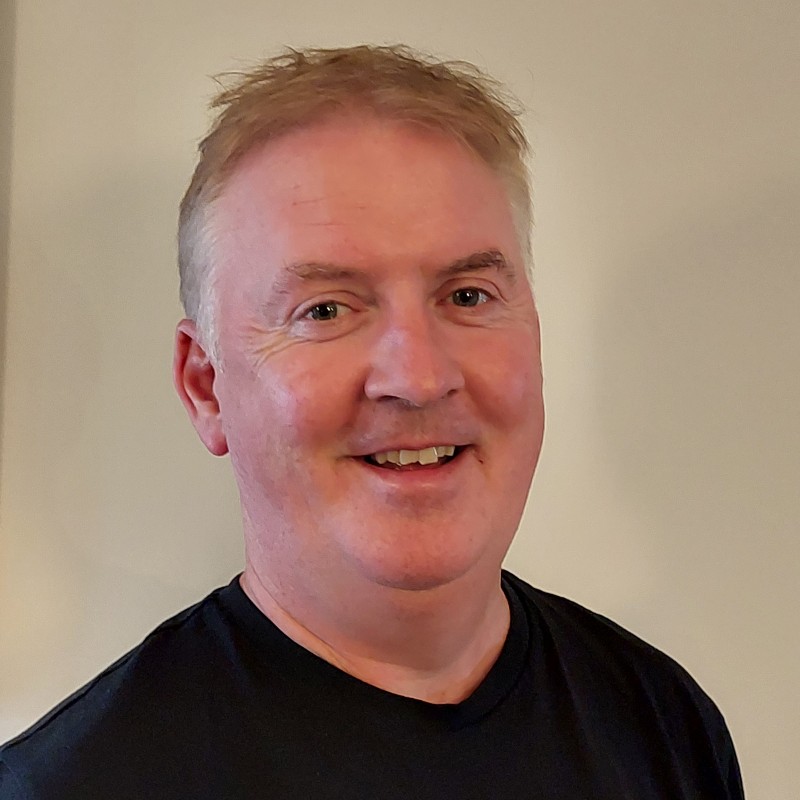 Community Retrofits Ireland
Patrick McHugh
Community Retrofits Ireland is an energy efficiency programme that helps to retrofit fuel-poor homes, offering advice and practical support to vulnerable people, and providing skills and training in retrofitting and renewable technologies for the unemployed.
Fuel-poor homes spend more money heating them. Community Retrofits Ireland helps to make sure these homes are retrofitted to a better energy rating, saving homeowners thousands every year in fuel costs and leading to less energy usage, supporting the move to net zero. They provide pathways for vulnerable people in the community through offering free and practical advice, helping identify the retrofit measures needed for fuel-poor homes, and giving support with form filling and guidance on the grants available.
They also help to create new job opportunities for unemployed and underemployed people, offering training in emerging renewable technologies, as well as retrofitting programmes, developing skilled workers for the retrofit market.
Find out more about Community Retrofits Ireland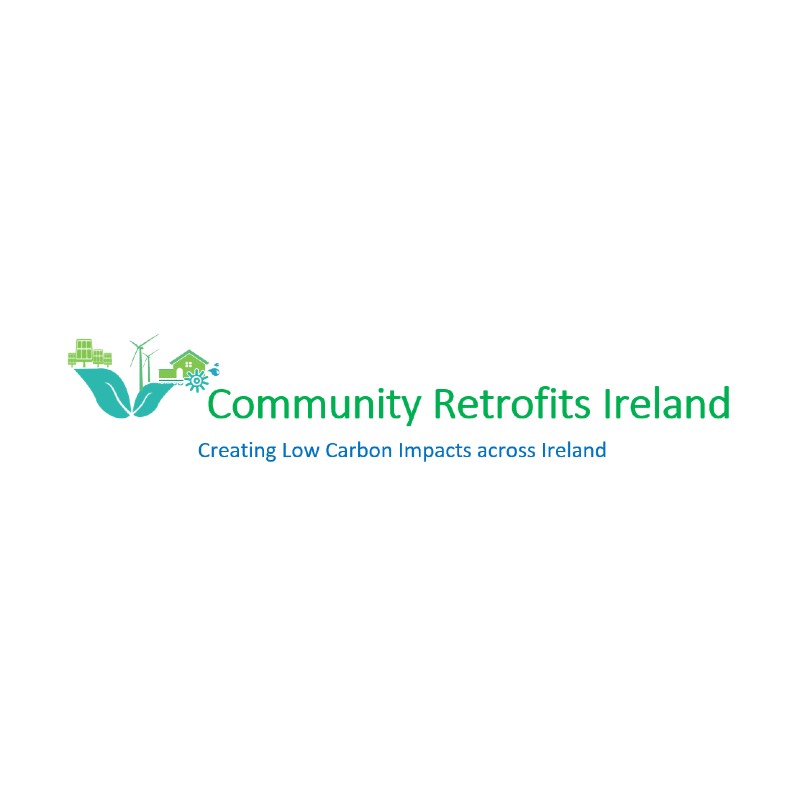 Community Retrofits Ireland are hoping to help more people through the Changemakers programme. Currently, fuel-poor homes are left with the choice of 'do I heat my home or put food on the table?' This is the decision thousands of homes across Ireland must make every day.

Patrick McHugh, Founder of Community Retrofits Ireland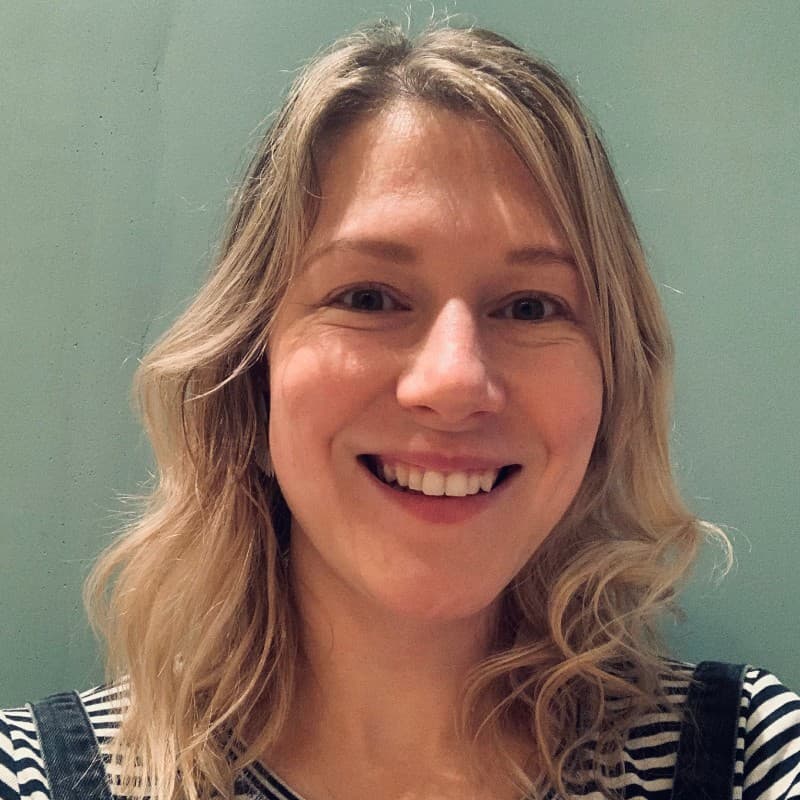 Remake Scotland
Amulree Welch
Remake Scotland are on a mission to help people in Perthshire reduce the amount they waste and live more sustainably, promoting the reuse of materials for the benefit of the community through initiatives including a tool library, second-hand store and volunteer programmes.
Sustainable living often comes with a price tag that makes it unachievable for low-income households. Remake aims to ensure that their services are available to everyone. They currently run a number of projects including:
A Reuse Hub – helping to divert 40,000kg from landfill each year for reuse within the community.
A Community Tool Library – giving people the chance to borrow used equipment, rather than buying new, and run workshops.
An Intergenerational Volunteer Programme and Employability Programme – helping disadvantaged young people to gain work experience.
As the UK transitions to net zero, there will be a resurgence in the demand for repairs. By upskilling the community, Remake is also paving the way for future jobs within an environmentally-focused economy.
Find out more about Remake Scotland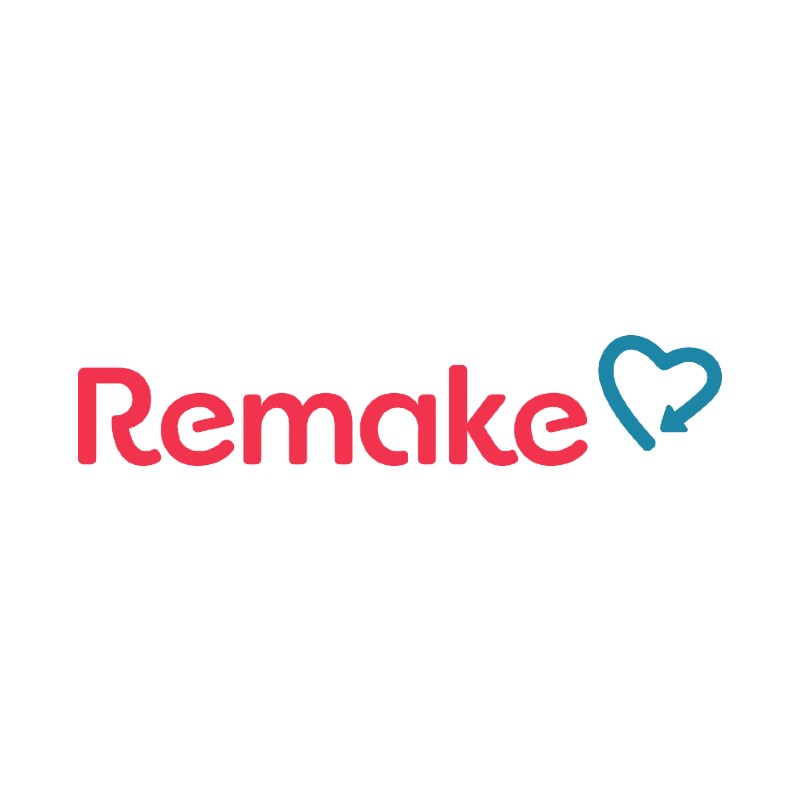 Remake was founded in 2011 to help our community respond to the issue of waste and to address throw away culture at a local level. Our vision is to inspire second-hand to become first choice and for sustainable living to become embedded within our community.

Amulree Welch, General Manager at Remake Scotland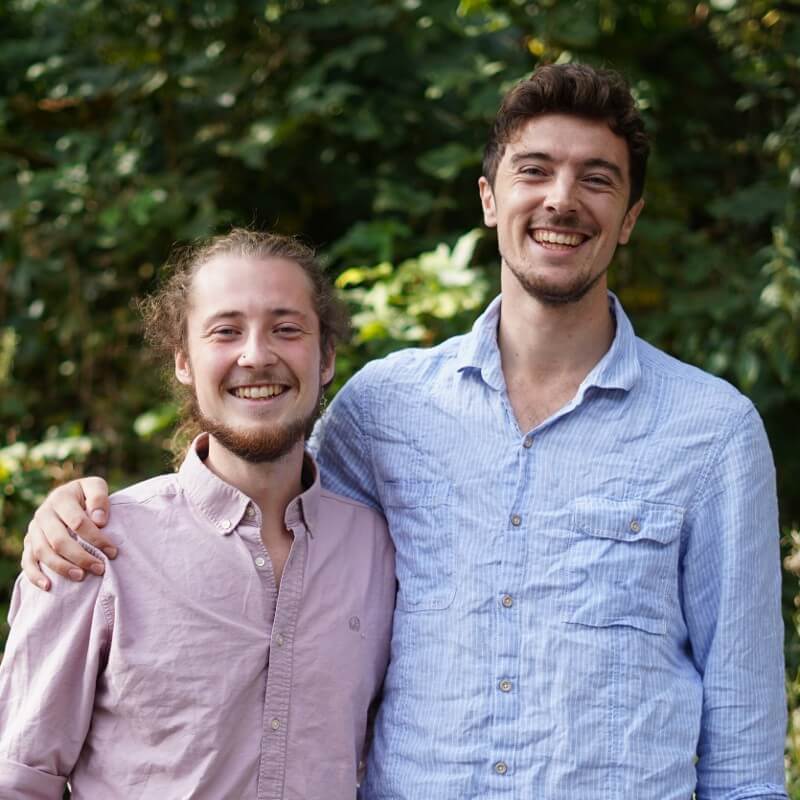 Circular11
Benjamin Gibbons and Connor Winter
Circular11 turn low-grade plastic waste into timber-substitutes and outdoor products, working with local community groups and national brands to provide a fully traceable recycling service that gives hard-to-recycle plastics a new life.
They want to make a circular economy affordable and accessible to all. Most plastic packaging is incinerated, landfilled, or leaked into the environment, but even the hardest plastics to recycle can continue to benefit communities if local recyclers use innovation and creativity to give them new life.
Circular11 work directly with the local community to take plastics and turn them into products that can be bought back and used for decades to come. When they eventually reach the end of their life, they take them back and recycle them again. This creates a circular economy that keeps the value of the material within the local area, generates local jobs, replaces carbon-intensive products, and provides environmentally sustainable waste management options for communities that need plastic products, but want to be part of the solution.
Find out more about Circular11
We started Circular11 because we believe in a future where everyone has access to proper waste management, and safe housing – the key is realising that these different elements of the 11th Sustainable Development Goal can help solve each other. Whether we're working with local communities in the South-West, or with communities in emerging markets, our purpose is the same: to make the circular economy accessible to all.

Benjamin Gibbons and Connor Winter, Founders of Circular11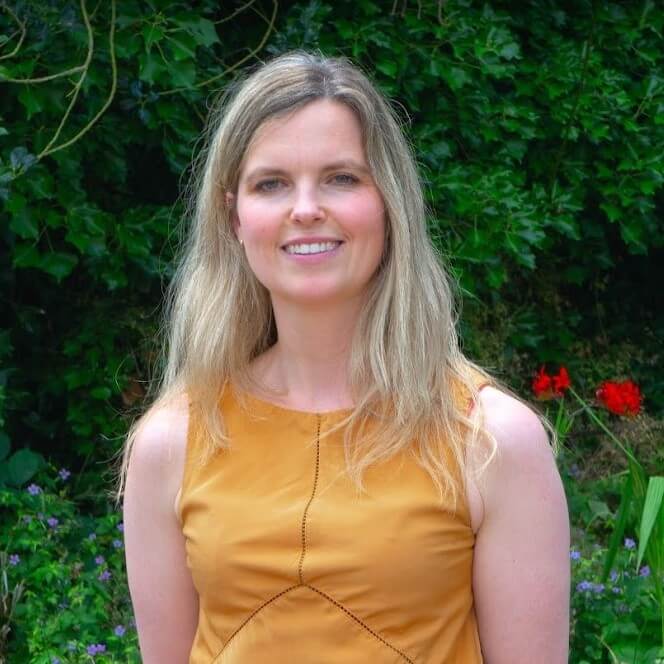 Energise Sussex Coast
Kate Meakin
Energise Sussex Coast is a community benefit co-operative whose mission is to support people and communities to build energy security, bring down bills and generate clean energy through local decarbonisation projects, personalised advice and retrofitting buildings.
Energy prices are extremely high and we're facing a climate catastrophe. Energise Sussex Coast believe that community energy offers a different solution to the energy crisis, putting people at the heart of the transition to net zero.
Community energy means local residents own and control local power sources and have the ability to start decarbonisation and retrofit schemes that help tackle the problem of inefficient homes. Any profits are used for the benefit of the community and it shifts the control to local residents, who can become members of their local co-operative and help to make decisions. Through community energy, the transition to net zero benefits the people suffering most.
Find out more about Energise Sussex Coast
Website / Facebook / Twitter / LinkedIn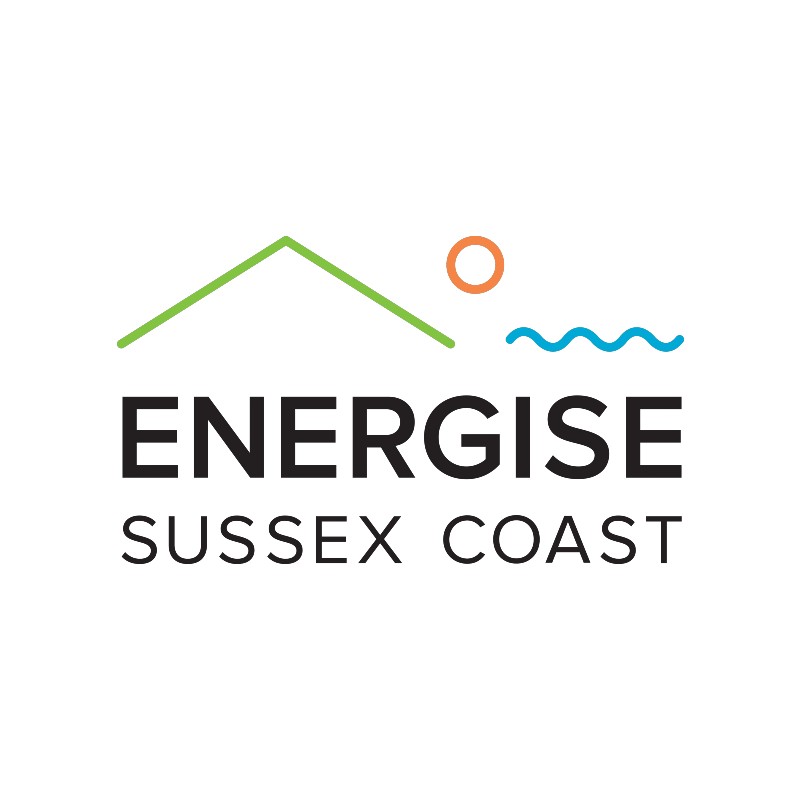 I've launched the new Retrofit Services arm of Energise Sussex Coast in recognition of the urgent need to improve our houses so they save energy, stay warm and aren't so expensive to heat. I'm so excited to join the Changemakers and use this opportunity to increase the impact of our Retrofit Services, with the aim of creating a model that can be replicated by community energy organisations across the country.

Kate Meakin, Director of Energise Sussex Coast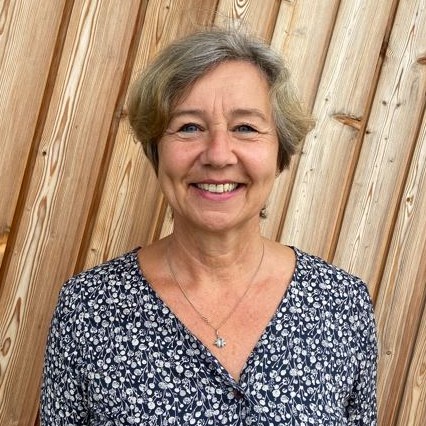 Lendology CIC
Emma Lower
Lendology CIC provide an alternative to traditional lending, working with council partners across the UK to give homeowners access to low cost, responsible finance, making lending decisions with people, for people and putting impact before profit.
Lendology's unique approach to lending means they can support all homeowners fairly, with a range of loan products. Whether people are employed, self-employed, receiving benefits, retired or have a poor or non-existent credit score, they believe everyone should receive the same fixed interest rate, regardless of the amount they borrow or their financial circumstances.
The rising cost of living combined with the energy crisis is causing everyone concern about the planet and our household budgets. Lendology's energy efficiency loans support homeowners to invest in renewable technology or improve the energy efficiency of their homes. They also work closely with local and national energy agencies to support councils to meet their climate emergency targets.
Find out more about Lendology CIC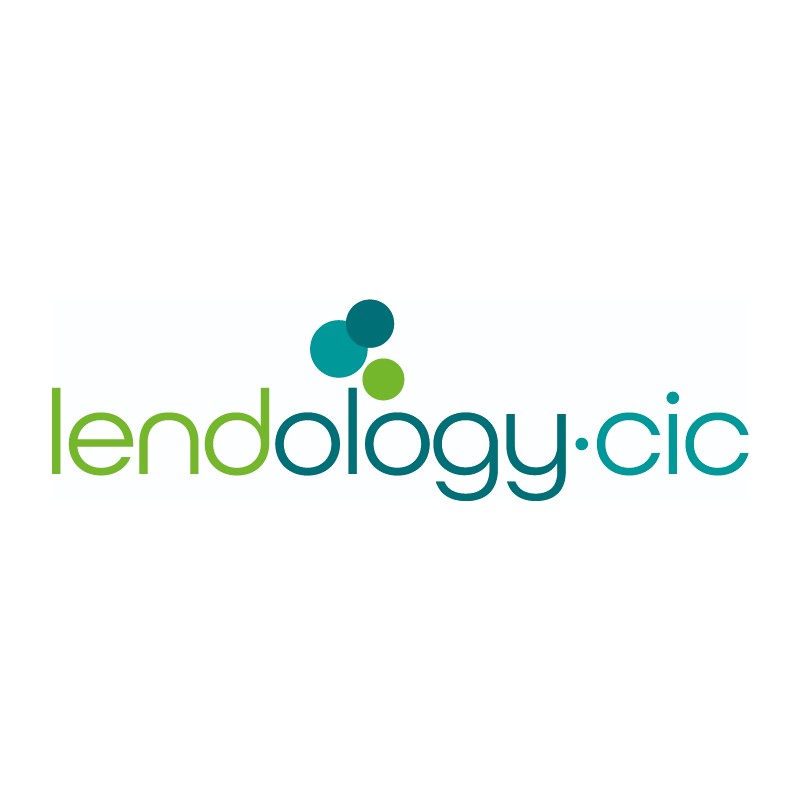 I believe everyone should be able to access a loan from their council. So many people are excluded, or worse still, charged very high interest rates. I want Lendology to be able to support people UK-wide.

Emma Lower, CEO of Lendology CIC