Billions of pounds are lying unclaimed in pensions, policies, accounts, investments and prizes across the UK. Is any of it yours?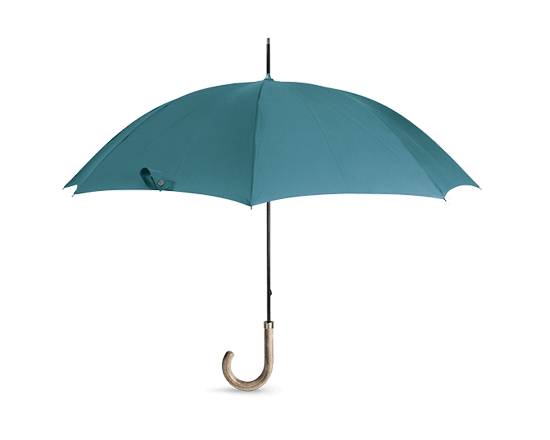 There's a wonderful statistic that says there is £600m lost down the back of the nation's sofas. That amounts to £22.23 per household, not a huge sum but certainly worth a rummage. However, there could be a far bigger pot of cash waiting for you. That's because billions of pounds are lying unclaimed in forgotten pension pots, policies, bank accounts, investments and prizes.
The estimates for the total amount of unclaimed financial assets in the UK range from a conservative £15bn to an eye-popping £77bn, depending on which report you read. That means that every man, woman and child in the UK could have £1,100 sat in a forgotten account. So, how do you find it?


We've paid out £173m
to customers who have got back in touch.
Returning cash to where it belongs
The good news is tracking down lost cash is relatively easy, as there are websites and companies ready and waiting to help. In fact, some companies, including Royal London, go to great lengths to try and find customers who they think have forgotten about their assets.
"Unfortunately, over the lifetime of a policy, which can be for many years, we can lose touch with some customers," says Jonathan Simm, Senior Communications Manager at Royal London. "This is largely because some will move house and not tell us they have moved." While people tend to communicate their change of addresses to employers, banks, and gas and electric companies, insurance companies are not always on their priority list.
"When this happens we spend money with a third-party agency to try to find out where our customers have moved to. We will make another attempt to trace someone if we are at a point where we have money to pay out to them. In this situation, soon after the customer has confirmed their new address and we are satisfied we have the correct person, we will send them a maturity payment, which can be many thousands of pounds," says Jonathan. "Customers are often astonished that we have gone to such lengths to track them down, not because they owe us some money, but so we can make a pay-out."
There's up to £77bn lying unclaimed
in pension pots, policies, bank accounts, investments and prizes.
Finding forgotten money
You don't have to wait for a company to find you to give you money. It's easy to find out if you have any forgotten savings.
Start by seeing if you have any lost bank accounts by filling in your details at www.mylostaccount.org.uk. This is a joint venture with the British Bankers' Association (now part of UK Finance), the Building Societies Association and National Savings & Investments and will check if you have any lost current accounts or savings accounts. It's estimated there's £850m sitting in these accounts, so it's worth taking five minutes to fill out the form.
If you manage to track down any Premium Bonds through the service, the next step is checking whether you've won a prize. You can find out if some of this is yours by entering your bond numbers into the prize checker at www.nsandi.com.
While on the hunt for lost prizes, you can also check if you have an unclaimed lottery prize. These are only held for six months, but if you have your ticket you can go to www.national-lottery.co.uk to see if you're a winner.
Pension funds, too, can easily go astray – particularly when you change job. The Pension Tracing Service can help you track down a lost pension. With over £5bn sitting in lost pensions, a quick hunt could make a meaningful difference to your lifestyle in retirement. The government is also working with businesses across the pensions industry, as well as regulators and technology firms, to implement a Pensions Dashboard service. The service will let you see all of your pension pots together in one online system, making it easier for you to locate the money you've saved.
Finally, if you think you might have a forgotten investment fund, then the Investment Association and the Association of Investment Companies can help you track down unit trusts and investment trusts.
These are all free services that simply require you to fill out forms, so don't be tempted to pay a company to search for lost assets on your behalf. It's money you don't need to spend!