An exciting new partnership
Video Transcript
[Voiceover] Remember how you've got here and why, and be special for the rest of your lives.
[Caption] Taking responsibility for the future
Levelling the playing field
Together we can make a difference
An exciting new partnership
The first ever Principal Partner of the Women's Lions Programme
Establishing the Women's Lions Working Group
[Voiceover] Come on, what's behind that badge? Who are you playing for?
[Player] Ok, we've got to get centred here, we can't give up on the defence.
[Caption] And Global Partner of the Castle Lager Lions Series 2021
Protecting today
Investing in tomorrow
Together we are mutually responsible
[Voiceover] You'll meet each other in the street in 30 years' time, and there'll just be a look, and you'll know just how special some days in your life are.
[Crowd cheering]
[Caption] Royal London
It's everyone's business.
Building the future
As a mutual, people and sharing responsibility for building a better future, are at our heart. We know the positive impact that sport can play across our communities in the UK and Ireland, so we're proud to support the Lions tour this year through the uncertain climate brought about by COVID-19. We're looking forward to the tour in South Africa across July and August.
Levelling the playing field
We also understand the importance of fairness in sport, so we're excited to invest in the future of women's rugby in the UK and Ireland by supporting research and analysis that could help it continue to grow.
We believe in the power of acting in collective interests, so using the combined power of Royal London and the Lions, we're launching a study that will consider whether a women's Lions team could be established. Through our partnership we aim to make a positive impact on the continued success of women's rugby.
Together, we can make a real difference.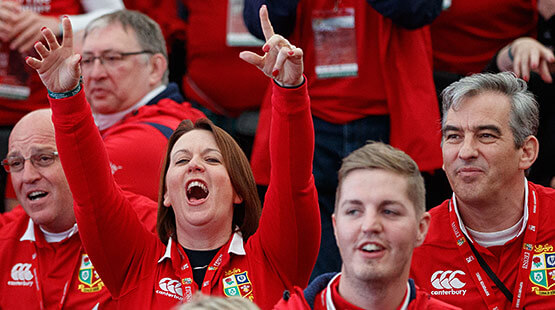 Hearing from legends of the game
We spoke to Lions legend and current chairman, Jason Leonard, and former England international and World Cup winner, Maggie Alphonsi about the importance of our partnership. They discuss how we can help grow the women's game and ask them to pick their Ultimate Lion.
Principal Partner of the Women's Lions Programme

Levelling the playing field
What's it like to be a Lion?

The ultimate Lion
Follow us on social media
Find us on social media to see what we're up to across 2021 and for the chance to get involved and win prizes.
Pensions
We've been helping people save for their retirement for over 150 years. With so much uncertainty going on around us at the moment, we're committed to providing people with retirement products they can rely on, and the relevant financial information and support they need to make informed choices.
Learn more about retirement options

about Pensions