Growing numbers of people are being offered very large cash sums in exchange for giving up all of their rights in their defined benefit company pension scheme (where the amount of pension you get is guaranteed and based on how long you worked for the firm and how much you earned).
The purpose of this guide is to provide some basic factual information about the pros and cons of making a transfer of this sort, so that you are better informed prior to seeking impartial and expert financial advice about your individual circumstances.
You can navigate through the guide using the table of contents below, or if you'd like to read the guide end-to-end in full, you can download a PDF copy.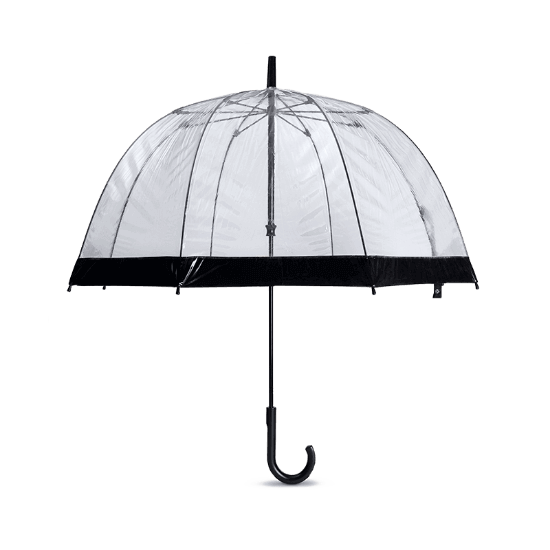 Introduction
In the past, many people who worked for private firms built up a company pension based on how long they had worked for the firm and how much they earned.
The amount of pension they would get was guaranteed by the rules of the pension scheme, and so they were known as defined benefit or DB pensions. These defined benefit pensions have a number of advantages.
Your pension lasts as long as you do, so there's no danger of you running out of money.
There is something for a surviving spouse after you die. The details vary from scheme to scheme but dependants' pensions of half of the scheme member's pension are common.
There is some measure of protection against inflation, which helps to maintain the spending power of your pension. Again, the exact provision varies from scheme to scheme, but there is a legal minimum which all schemes have to deliver.
Your pension is unaffected by the ups and downs of the stock market.
Despite all of these advantages, there are some downsides to having a pension of this sort, such as a lack of choice over when and how to take your pension. As a result, some people are considering whether to exchange their DB pension rights for a cash equivalent.
The purpose of this guide is to provide some basic factual information about the pros and cons of making a transfer of this sort, so that you are better informed prior to seeking impartial and expert financial advice about your individual circumstances.
However, it is important to stress that, because of the attractive features of DB pensions, the Financial Conduct Authority (FCA) tells financial advisers to start from the assumption that it is not in people's interests to exchange their DB pension rights for a cash alternative1. The Pension Regulator (TPR) also believes it is likely to be in the best interests of the majority of members to remain in their DB scheme2.
Growing numbers of people are being offered very large cash sums in exchange for giving up all of their rights in their DB pension scheme. These cash sums can be used in two main ways:
for those who are still saving for their retirement, the cash sum can be transferred into a personal pension where it will be invested, or
for those who want to start living off the proceeds of their pension, it can be transferred into a drawdown account, where some of the money is invested and some is taken out either in lump sums or as a regular income.
In both cases, there is no guarantee as to the future level of income, and the only thing that is defined is the contribution going in to the scheme. For this reason, such arrangements are known as defined contribution or DC schemes. Two particular factors have led to a growing interest in converting DB pension rights into cash lump sums which can be invested in DC pension arrangements.
First, in 2015 new pension freedoms were introduced which give you more choice over what you can do with your DC pension pots. Now it's possible to take a lump sum from your pension, as well as buy an annuity, or draw an income from your pension as and when you need it. As part of these reforms, the tax treatment of beneficiaries receiving proceeds from a DC pension on the member's death, was made much more attractive.
Second, the low interest rate environment of recent years has meant that the transfer values being offered in exchange for DB pension rights have soared to record levels. This mainly reflects the fact that it is now costing DB schemes a lot more to meet the pension promises that they have made. For all of these reasons, interest in DB to DC transfers is increasing, with advisers and schemes reporting growing numbers of scheme members asking for valuations and seeking advice.
There are a few things to be aware of at the outset.
DB to DC transfers are irrevocable – you cannot change your mind a few months or years later even if you wish you hadn't made the transfer.
In general, once you have started receiving benefits from your DB pension scheme you cannot then give them all up in return for cash. However, occasionally a scheme will offer you a deal where some of your pension benefit can be given up in return for a lump sum.
There are some types of DB pension schemes where cash transfers are not possible. These are mainly public sector schemes such as those for nurses, teachers and civil servants. The reason for this is that there is no pension 'fund' – the pensions of today's retired workers are paid for out of the contributions by today's workers and their employers.
The law requires that if you wish to transfer a DB pension pot valued at £30,000 or more you must seek financial advice before doing so3, and rightly so. These are valuable pension rights and they should not be given up lightly. Any decision about what to do with them should be made on an informed basis and few individual savers would have the necessary expertise to make that judgment. So we strongly support the requirement to take advice before giving up significant DB pension rights. This advice can also look at the whole of an individual's pension rights which may lie in several schemes and be a mixture of DB and DC rights. This guide is not designed as a substitute for impartial, tailored financial advice.
What this guide does seek to do however is simply to help you in the early stages of considering a DB to DC transfer by familiarising you with some of the key issues that you will need to take into consideration. This will hopefully lead to a more informed conversation with your adviser if you decide to proceed to the next stage. The guide seeks neither to encourage nor to discourage such transfers, but rather to set out in a balanced way the pros and cons of retaining your DB pension rights as compared with taking a transfer.
Types of advice and paying for it
If you want to transfer a DB pension worth £30,000 or more, you must seek financial advice before doing so. You can opt for full advice or abridged advice. In addition, there is something called 'triage' which we explain below.
Some advisers may operate a 'triage' system. This is simply a stage before abridged or full advice where the customer is given generic information on the pros and cons of transferring a defined benefit pension. The information you'll get at this point is much like the information in this guide - it's simply to help you understand the options and is not specific to your circumstances. Triage is not advice.
Abridged advice
A lower cost option than full advice which can only have two outcomes:
A personal recommendation not to transfer; or
That it's unclear from the information available whether a pension transfer will be in your best interests, and that full advice would be required to arrive at a decision.
You can then make the decision to go with full advice if you want to. You should be aware that if you proceed to full advice, there is a chance the adviser will conclude you shouldn't transfer your pension and you will still have to pay the full advice fee (advisers should deduct the fee already received for abridged advice from the full advice charge).
Full advice
Here the financial adviser carries out a review and recommends if a pension transfer is in your best interests or not. If you go with this option, you will have to pay for the advice given even if the adviser concludes you shouldn't transfer your pension.
Before October 2020, financial advisers often only charged for advice if the transfer went ahead. This was known as contingent charging and it has been banned by the regulator over fears it could create a conflict of interest. However, there is an exemption for specific groups of customers which mean advisers can still use contingent charging for people who are in serious ill-health or serious financial difficulty.
While abridged advice can result in a recommendation not to transfer, it is only possible to proceed with a transfer if full advice has been taken.
1 A good place to start is the FCA page on pension transfer, which says: "In most cases you are likely to be worse off if you transfer out of a defined benefit scheme, even if your employer gives you an incentive to leave. The cash value may be less than the value of the defined benefit payments to you and your eventual pension payments will depend on the performance of the new scheme, with the risk that the scheme does not deliver the returns that you expect". The FCA website does however point out that "there are risks to staying too".
2 See point 30 in this guidance note on DB to DC transfers and conversions.
3 The rules on which transfers must be made with advice are slightly more complex than this but a scheme would be expected to tell a member if advice is required before the transfer of their particular rights can take place. The latest FCA rules are set out in Policy Statement 18/20
The Current System
At present, if you are a member of a DB pension scheme you have the right to ask the scheme to offer you a cash lump sum in exchange for your entire DB rights4. This lump sum is known as a cash equivalent transfer value (CETV).
If the transfer value is more than £30,000 you are required to seek independent financial advice before deciding whether or not to proceed with the transfer. This advice must be provided by, or at least checked by, a specially-qualified pensions transfer specialist.
The Financial Conduct Authority has updated its rules about how advisers are to assess whether a transfer is a good idea. As part of this process, since Autumn 2018, advisers have been required to present you with a 'Transfer Value Comparator' (TVC). In simple terms this is a measure of how the money you have been offered by your pension scheme compares with the value of the pension you are giving up.
In brief, the adviser has to work out the sum of money that would be needed today, if it were to be invested up to your retirement on a 'risk-free' basis, that could buy you a pension (through purchase of an annuity) that matches the pension you are giving up. So, for example, you may be offered a transfer value of £400,000 to give up your pension, but the TVC calculation may say that you would need £500,000 invested in the way described to be able to replicate the pension you are giving up. The closer the amount you are being offered is to the capital sum that emerges from this calculation, the better value you are being offered. But this calculation on its own will rarely lead to a definite 'yes' or 'no' as to whether you should transfer.
Advisers will often talk about assessing a potential transfer with reference to a critical yield. The critical yield is the investment return that would be needed on the transferred sum to build up a large enough pot at retirement to buy retirement benefits at least as good as the DB pension given up.
In many cases, to achieve a pension pot large enough to buy an income for life of equal value to the DB pension foregone will require a relatively high rate of return which in turn would imply taking a high degree of investment risk. Whilst this is not an absolute bar to an adviser recommending a transfer, many advisers would be nervous about recommending a transfer in such a situation. However, as we discuss later in this guide, this is not the only consideration – or even necessarily the most appropriate one – when deciding whether or not a transfer would be in your interests.
If an adviser concludes that a transfer is not in your interests, this is not necessarily a barrier to the transfer taking place. If you are insistent that you wish the transfer to go ahead, some advisers will implement the transfer in any case, stressing that this is not in line with their advice and that you need to accept responsibility for this decision. Others will simply decline to facilitate the transfer and you will need to go elsewhere. This is something worth exploring with your adviser before starting the process.
It's important to understand that anyone wishing to proceed to transfer on an insistent client basis must first have been through the full advice process. Abridged advice alone is not sufficient to proceed as an insistent client.
In the next two sections we consider some of the reasons why converting your DB pension rights and putting the money into a DC pension instead might be a good idea for some, and then some of the reasons why others might be better advised to keep their pension rights where they are.
4 This right does not apply to members of 'unfunded' schemes such as those in the public sector for teachers, nurses, civil servants and others, as there is no 'fund' to transfer. There is also no right to transfer if you're in the 12 months leading up to your pension scheme's normal retirement age.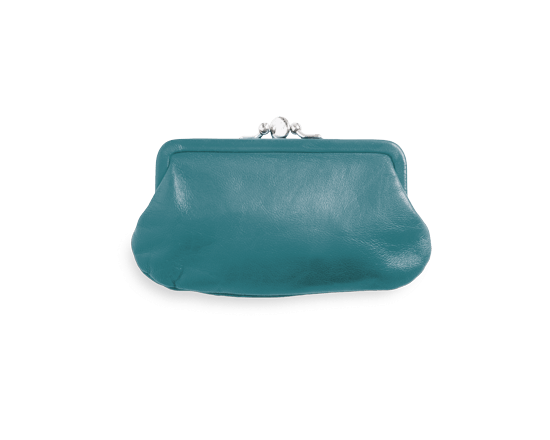 To transfer or not to transfer?
To reiterate the point made in the introduction to this guide, we are neither promoting DB to DC transfers nor seeking to discourage them. The FCA is clear that a sensible starting point is the assumption you are likely to be worse off if you transfer out of a defined benefit scheme. This presumption should help to ensure that you appreciate the value of what you already have by way of guaranteed pension rights in a DB arrangement.

In saying that, we hope that what this guide has done is make you aware of some of the many factors which have to be considered by each individual when deciding whether or not to trade in DB pension rights for a cash sum.
For some people, the arguments in favour of transferring may be particularly compelling. Those who want to maximise their tax-free cash, do not expect to live long in retirement, are thinking about how best to pass on unspent pension to their beneficiaries, are willing and able to take on the investment risk associated with their pension and/or are worried that the ex-employer standing behind their pension might not be there in years to come, could all find the current terms on offer to be attractive.
On the other hand, those who value the certainty which a DB pension provides may well wish to stay put. If they do so, they will know that their pension will last as long as they do, that they have a measure of insulation against inflation, that they are less likely to breach tax relief limits, that they do not need to worry about the ups and downs of the financial markets and that there will be a pension there for a widow or widower when they are gone.
Ultimately, the decision about whether to transfer should be made after a conversation with a regulated adviser who is either a qualified pension transfer specialist or has their work checked by one. The adviser can take account of your personal circumstances and preferences. Whilst such advice is not binding on the individual, we hope that this guide has shown that the complexity of the choice involved means that such advice should be taken very seriously.
We also believe that ongoing advice through retirement is of value, particularly if a transfer is made. With the large sums that are now being offered to many people to transfer out of DB pension rights, skilled management of the resultant investment pot is of the utmost importance. This will help to mitigate against some of the risks identified in this guide.