The Changing Room series
The Changing Room series is here to bring you the conversations that matter. From the iconic Lord's Cricket Ground changing room, we connect players from all walks of cricket, from professionals to grassroots. They share their stories on the challenges they face, speak about the work being done, and discuss how we can keep making progress on important issues like discrimination and women's equality.
Episode one: Hear from Professional England Men's Cricketer Chris Jordan, Former England Player and President of Gloucestershire County Cricket Club David Lawrence, and the ACE Programme Scholar, Dylan, about their experiences of racial discrimination and the change happening across the game to tackle it.
Episode 1
Video transcript
David Lawrence: If I had a problem as a cricketer, I want to be able to talk to someone of colour who understands what I'm saying.
Caption: Royal London, in partnership with the ECB, are dedicated to levelling the playing field in cricket, creating opportunities to have honest conversations to drive change.
The Changing Room – having the conversations that matter. We discuss personal experiences and the change needed to tackle racial discrimination in cricket.
Chris Jordan: Welcome to Lord's, nice day for it eh?
Dylan Young: Yeah, great day.
David: Definitely a batting day not a bowling day.
Chris: Shall we go up to the changing room?
David: Yes.
David: 1988 was the year that, you know, my dream came true. Got the opportunity to play for England after a long time believing I could do it. As a 17-year-old boy my first game for Gloucestershire, an away trip, I remember I'm sitting in my room and then somebody knocking on my door. I opened the door and there was a bunch of bananas out there. For me, that was, you know what that hurt me so much. I couldn't even tell my mum, you know, I sat in my room crying. You're talking about my own teammates. I didn't confront them and that's what really hurt me.
Chris: My biggest thing I've come across that was actually, what was it, maybe six months ago in the World Cup semi-final, and obviously it didn't quite go our way. And on social media it was relentless for me. Twitter, Instagram, lots of comments under my pictures or in my direct messages and stuff, because we had lost the World Cup game, you know, and people kind of felt like I had a big part to do with that as well.
Chris: From my point of view, us as an England team, we're probably as diverse as they come in terms of a team, and I know for sure that I've made like some very, almost lifelong friends in that dressing room. And that's well led by people like Eoin Morgan and Joe Root because obviously our dressing room is one of the most diverse.
David: I want to see more change off the field, within all these corporations, there's got to be more of a representation of people of colour. So, if I had a problem as a cricketer, I want to be able to talk to someone of colour who understands what I'm saying. For me this year I'm the first black president for Gloucestershire. But I said, you know what, you've got to start from somewhere. You have to. And if we keep saying no, then where do we start?
Chris: The real change will come from within. Having real conversations. Some people just don't know, so it's about continuing that education. As you said you should be proud of yourself and hopefully you can really make a difference.
David: Yeah and hopefully in five, ten years' time we don't have to have programmes like this, we don't have to make TV programmes, because it's the norm. There's not enough black coaches, there's not enough black umpires – why is that pathway so difficult? I want to see you, with all your experience as a one day cricketer in five years' time being the next one day coach.
Chris: Maybe a bit longer [laughter], you're retiring me too early man.
Caption: The ACE Programme Charity was originally set up by Surrey County Cricket Club in 2020, aiming to address the 75% decline in cricket participation by members of the Black community.
Chris: As far as things that can continue, things like the ACE Programme I think is a brilliant start. It can keep giving younger kids some hope, and I know for a fact that having been on the other side in the England dressing room, I know the type of conversations we're having, I know the type of efforts that are being made by the captains especially to be more inclusive, to be more proactive, in the community especially, trying to get more people involved.
Chris: Being a part of the ACE Programme, I'd love to hear a perspective on how ACE has helped you and the sort of path that it's going on.
Dylan: I had already been within Gloucestershire setup, playing in the youth cricket, but obviously that kind of faded out and I was thinking of stopping cricket altogether to be fair. And then I was chosen to get further into the actual ACE Programme and become a scholar. I feel like ACE has given the youth kind of a voice really, given them an opportunity to get the proper training, good facilities, and obviously constant matches.
So, yeah, ACE stands for Afro Caribbean Engagement, which is focusing on giving opportunity to those within the local cricket world. A place where they can focus and hone their own skills. Changes within the coaching staff, in their mentality, and seeing actually getting to know each player as it is, giving them opportunities to then grow and obviously find their footing within the team. I feel like that needs to change before we see more black cricketers developing.
David: Yeah and the key to all of that is that the ECB need to get more programmes to employ more black coaches.
Dylan: Yes.
Chris: Definitely been a pleasure meeting you both, hearing two slightly different perspectives. Obviously I grew up in the Caribbean and then I came over, so had a slightly different path but this is very moving for me today and definitely will spur me on to keep going so pleasure meeting you both.
Caption: In 2021, cricket came together to devise an action plan to tackle racism and promote inclusion across the game.
Important improvements have already been taken, including:
Improvement in the handling of discrimination allegations
More opportunities for young players from black communities
Coaching bursaries for under-represented groups
Breaking down financial barriers to help more young people from disadvantaged backgrounds reach the top
Cricket is committed to listening to and learning from anyone who has experienced discrimination, to continue raising the game and create meaningful and lost-lasting change.
To report any discrimination, go to ecb.co.uk/reporting-discrimination
Watch out for our next Changing Room episode, coming soon at royallondon.com/cricket
Episode two: Sue Redfern, the first Professional Female Umpire is joined by current Professional England Women's Players Alice Davidson-Richards, Lauren Winfield-Hill and Charlie Dean to talk about equality in cricket. They discuss what it was like growing up in a male-dominated sport and how they think opportunities for girls to play cricket have changed since they started out.
Episode 2
Video Transcript
Sue Redfern: When there is negativity around females in the sport, I think one of the best things is having male allies.
Sue Redfern: Playing in England, I got the opportunity in 97 I think. It was pretty emotional, I just remember walking in this changing room and just, you know, kind of breaking down in tears because it's the home of cricket, isn't it? Umpiring for me was the next best thing to play in, really. I took my laws course and then I headed out for my first game of cricket in a men's league. It was quite shocking actually, how few females there were umpiring in England. This year for me, the first year that I'm now a professional umpire, so I can honestly look back now and say to girls moving forward and say to you guys as ex-players, you know, when you move into your next stage of careers. You know, umpiring is an opportunity and it's a feasible opportunity for people to move into.
Charlie Dean: I definitely remember some Dad saying, "I can't believe you got out to a girl." And that's definitely, that's something that my parents heard on the sideline quite a lot and I think they struggled with it.
Lauren Winfield-Hill: I used to be more nervous about the stuff that wasn't cricket, so like I'd be like, my Dad was involved at the club, "Dad Where do I get changed? Where do I get changed? Or who's playing or can I go in early? Or can I get changed in so-and-so's car?" Like the actual cricket, I wasn't at all nervous.
Sue Redfern: You know what the ECB do really well at the moment is they've got an initiative called Creating Welcome Environments where cricket clubs can have a look at their spaces and make small changes that cost little money, you know, that make it more accessible for people.
Alice Davidson-Richards: So sometimes I really didn't mind whether I played in whites, but then obviously it depends on whether, your like period and all that sort of stuff. So when that all happens then you probably get a little bit more conscious and then you start wearing the undershorts and then you see the undershorts through the trousers and you're like well everyone can see that I'm wearing the undershorts. Whereas the boys just rock up and play, it's not like something for them to think about.
Sue Redfern: I think it's great now that some of the clubs when particularly the girls cricket, they're playing in like coloured clothes now. So they don't play in whites so much. I remember I gave a guy out LBW. It's irrelevant, really, whether it was a good decision or not. I think it was a good decision. You know, his batting mate thought it was a good decision. He went off saying some verbals. And then at the end of the match, which was about an hour later, went to shake hands and he actually physically abused me at that and that was kind of the hardest, that's been the hardest thing in my cricket journey where, you know, he wouldn't let go of my hand and he was telling me exactly what he thought of my decision making. You know, the team pulled him off. And, you know, the hardest thing about that was kinda like my colleague at the time just basically said, "Oh, you know, it's a bit of banter." And I broke down when I left the ground and I was really lucky that I had a mentor at the time from my local association, rang him up and I talked through what had happened. And the best thing that happened from that whole scenario was regardless of my colleague not backing me up the league backed me up and and actually sanctioned the player and, you know, followed it through with the complaint.
Sue Redfern: You know, the invention of All Stars Cricket, you know, 5 to 8 year olds, you know, kind of like it's a mixed programme. Girls and boys take part, you know, and they take part together. And I think that is a massive thing that it kind of it sort of normalises girls' involvement. I mean, that's brilliant because, you know, obviously then there's that transition and hopefully we have fewer drop offs, you know, at those transition ages.
Lauren Winfield-Hill: When I got my first England contract, part of the deal was that you were you did Chance To Shine two days a week.
Sue Redfern: Yeah.
Lauren Winfield-Hill: Which was, which is great because you got three days to sort of be a professional cricketer and then two days you were in school.
Lauren Winfield-Hill: 2017 was probably a big sort of watershed moment, in fact, in that loads of girls then started playing cricket on the back of that and The Hundred is probably similar. Was that it was proper, it was a real family event. There'd be a young girl coming to watch and she had like Stokes on the back of the shirt or whatever and now it was like a young girl coming to watch with Levick on the back of the shirt.
Sue Redfern: The biggest thing for me is kind of Iike actually, you know, when there is negativity around females in the sport. I think one of the best things is having male allies, you know, because I you know, it's ordinary that we would have a reaction to things, you know, whereas actually a male doesn't need to have that reaction, you know, they're just genuine male allies that see that this is wrong.
Episode three: Adil Rashid and Saqib Mahmood, Professional England Men's Cricketer's feature in the third episode of The Changing Room. They discuss their different experiences entering the England team, the accepting atmosphere in the dressing room, and what the introduction of multi-faith prayer rooms at cricket grounds means for people playing and spectating cricket.
Episode 3
Video transcript
Adil Rashid: The main thing is the kids, they may see you coming from Rochdale, myself coming from Bradford, coming from them areas, making it to the top thinking right, it's something we can achieve and something we can do.
Adil Rashid: Played here before?
Saqib Mahmood: Pakistan, It was the first game back with crowds, so that was good fun. One Lancs game and then one junior game.
Adil Rashid: So the Hajj for myself was a one in a lifetime experience. It's like you said as yourself, you know, that we've got to make Hajj once in your lifetime. And what we try to do as Muslims is follow the Abrahamic rituals, what it was done back then. So this is now going back into history, into time, thousands of years ago, which has been passed on until now. So there are certain rituals that you do there, so like I said a lot of walking, a lot of praying, but also what it teaches out there is making sure you're patient. But like I said, for me, this was the right time to go. You know, I've been wanting to go for the past couple of years, but because of cricket. I've always found a bit tricky. So this year, when I spoke to the ECB, I spoke to my county, Yorkshire, and they were100% like, you know, go, do what you need to do and come back to cricket. So for myself it was quite easy to make that decision, whereas maybe in the past it was a bit tricky to actually say that, you know, because maybe they don't understand the whole situation, but once we explained it to them, you know, they found it very easy to say yes.
Saqib Mahmood: The fact that I saw that you were able to do it and they allowed you to do it, it was actually a big step because then for me, something I can actually, in a couple of years, I could actually go and do this and then you don't feel bad about asking a question. I would have never thought about asking the question.
Adil Rashid: I would never thought about this ten years ago.
Saqib Mahmood: I would have never felt confident.
Saqib Mahmood: I remember, when I first came into the dressing room, in New Zealand, some of the boys I'd never met before, it was just something about the dressing room where even at the airport when I first got there, you could just be yourself. And I remember when we just start praying in the airport is the fact for me, it's the fact that you and Mo have been there for the last however many years and you've almost been around the boys. So they know, hang on this is what these guys do and stuff. So for me, having never been a part of where I felt, comfortable enough to go and do that.
Adil Rashid: Mine was a bit different because I'm in my debut in 2009, dressing room, the atmosphere, the whole environment was completely different. It isn't like what it is now.
Saqib Mahmood: That that group is the best group I've been a part of?
Adil Rashid: 100% without a doubt.
Saqib Mahmood: For that reason where, you walk into a dressing room where you can be yourself, and then over time you grow as a person because you're being yourself and instead of just trying to -
Adil Rashid: That's really important is to be yourself.
Saqib Mahmood: Yeah
Adil Rashid: Identify yourself, as you and not trying to do something that you're not comfortable with doing.
Saqib Mahmood: Yeah.
Saqib Mahmood: So the test series against India last year, the Headingley Test match, the day before, Jonny Bairstow invited everyone around to his for a barbecue and me and Mo (Moeen Ali) were sort of chatting, alright, we'll head down. Just socialise with the boys a bit, but then we'll go and obviously go get food and and all of that. But Jonny sort of pulled us both over at training and said all the meat was halal, he ordered no pork, none of that. So he was like, you know, I'd like it if you guys could come, that actually meant a lot for me. And Mo at the time, because it was someone's actually gone out of their way to to do something to cater for us. And we actually went, stayed there the whole day, had a great day. And even something like that is, he knew what we needed and he and he went out of his way to do something for us, to make us feel part of the group. The littlest things like we have gone to grounds it happened to me a lot. So growing up where we would go to grounds and you only eat halal food, but they don't have anything there. I remember being served a block of cheese once at a second team ground. Like that's that's the stuff you have to deal with and you talk about that now and you'd try to tell that to a nutritionist with the amount of energy output you're having out there, and then what you get, at lunch is a block of cheese with some cold pasta, it's just-
Adil Rashid: Was it actually?
Saqib Mahmood: And it's starting to happen in the England dressing room where we get looked after a lot and hopefully stems down into county cricket and pathways for the next generation.
Adil Rashid: When they come in, they find it a lot easier.
Saqib Mahmood: For us, we obviously we'll do our stuff here in the dressing room around the game and all of that. But I actually haven't come to watch games at cricket grounds much, especially in the last few years. But now knowing that there's a prayer room in Lord's, prayer rooms at most grounds. the guys in Nujum are obviously doing all this work. For me I think it's more accessible for people who come and watch, it's a lot easier to plan around. Yeah, even the little things like that.
Adil Rashid: It also encourages families as well to come with their kids and knowing that if they're here and it's prayer time they've got somewhere to pray.
Saqib Mahmood: After games and around, away from cricket when you see parents with their kids.
Adil Rashid: And I think that's the main thing. The main thing is that kids, you know, like I say, they may see you coming from Rochdale, myself coming from Bradford, a boy coming from them areas making it to the top, so they see that and thinking, right, it's something that we can achieve and something we can do.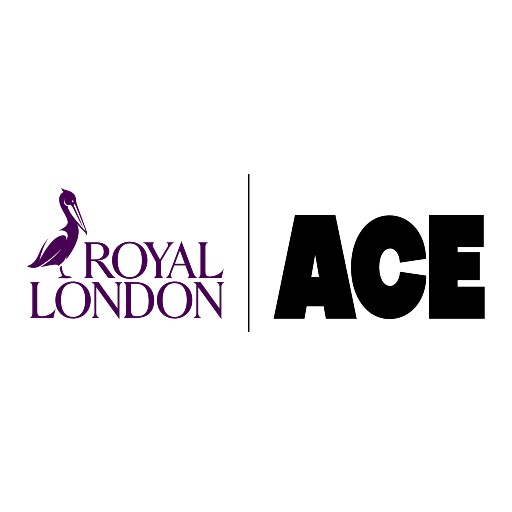 ACE Programme partnership
We're proud of our partnership with the ACE Programme and committed to levelling the playing across all levels of the game.
The ACE Programme Charity was originally setup by Surrey County Cricket Club in 2020, aiming to address the 75% decline in professional Black British players. After securing significant funding from Sport England, it's become an independent charity, chaired by former Surrey and England player Ebony Rainford-Brent. In 2021 we helped ACE expand into Bristol and we're delighted to continue our support of the programme.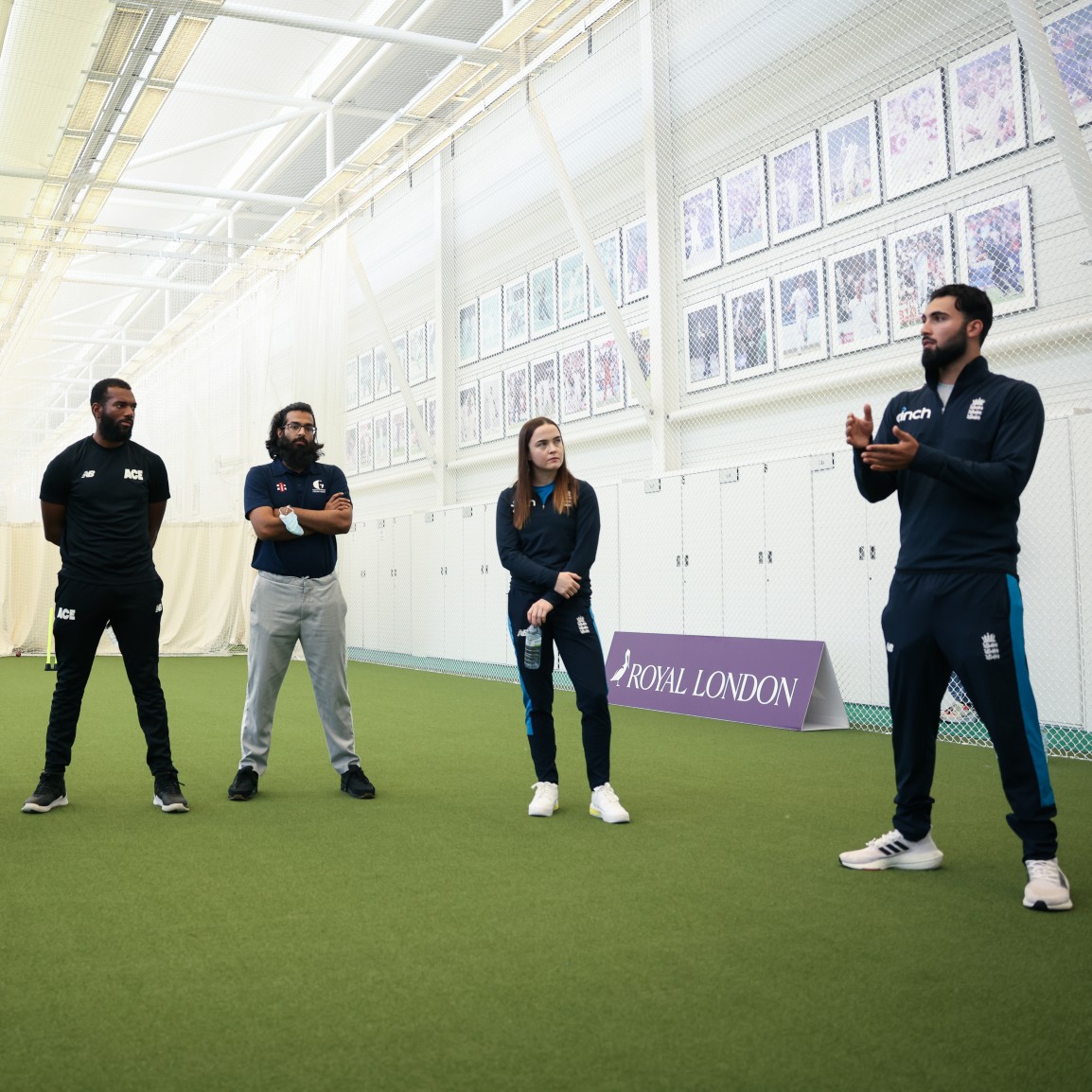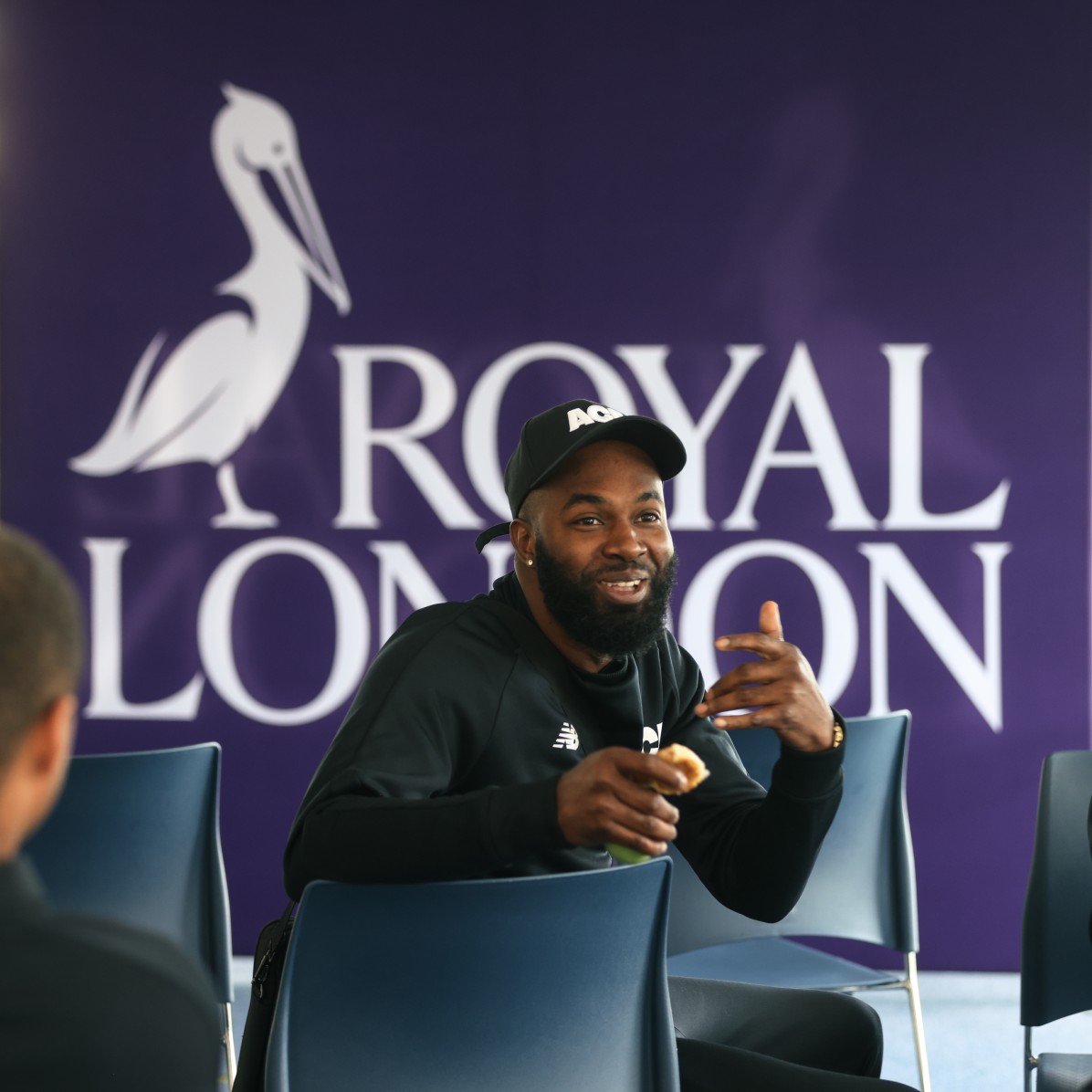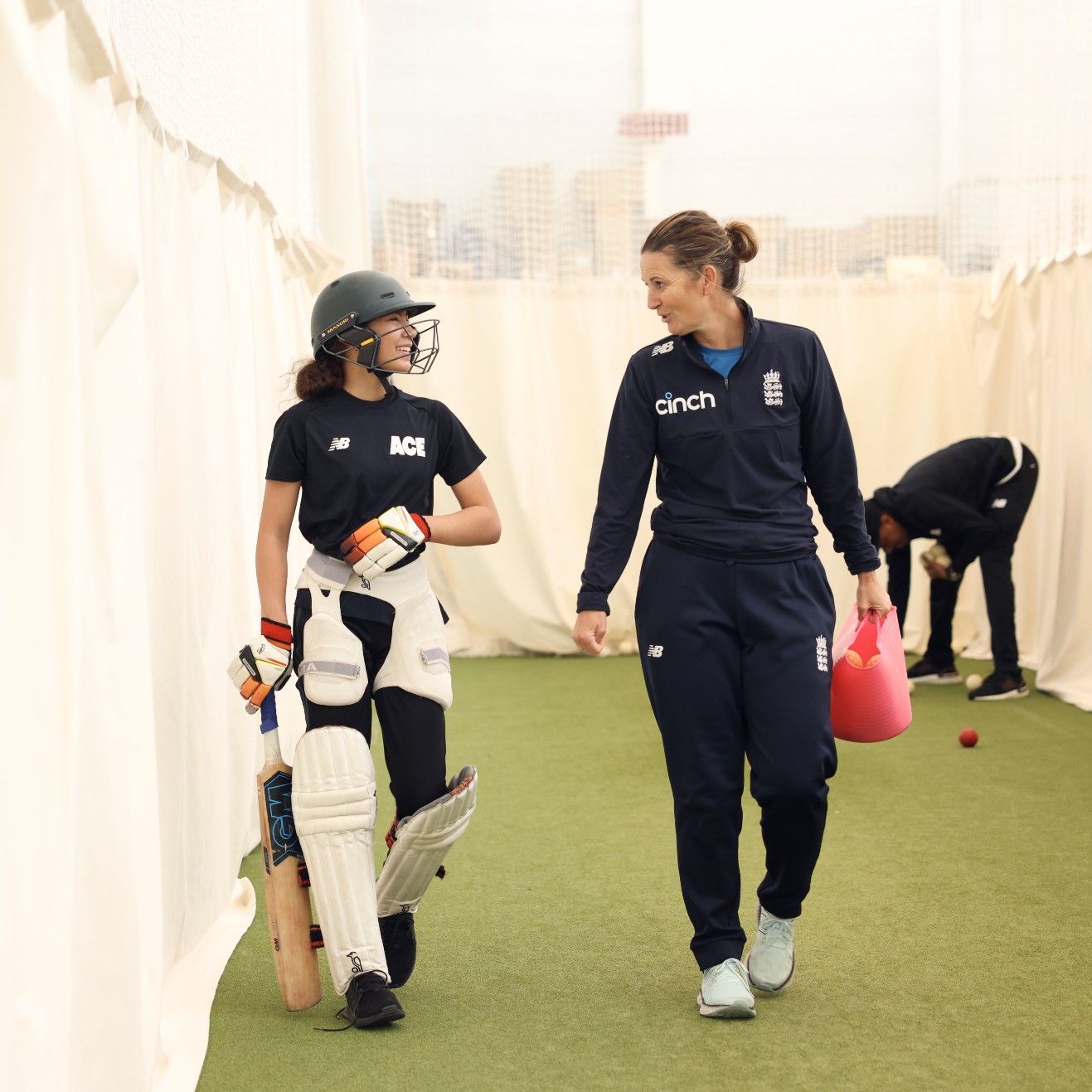 Surprising future talent
We asked England and Essex cricket legends, Nasser Hussain and Graham Gooch, to surprise Upminster Cricket Club's under 9s at a training session at the end of the 2020 season. After a particularly tough year, we wanted to treat the rising stars of the game and provide some special motivation for keeping up their practice.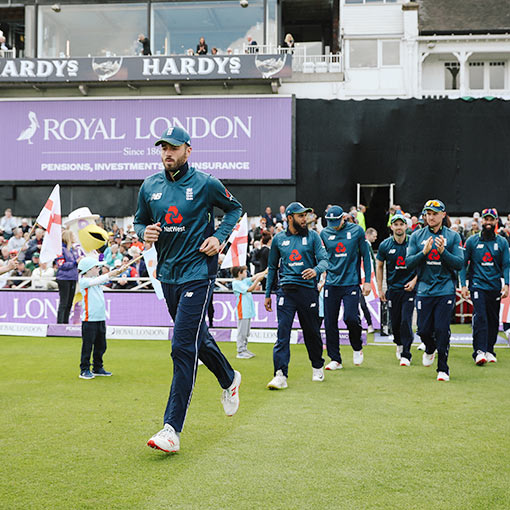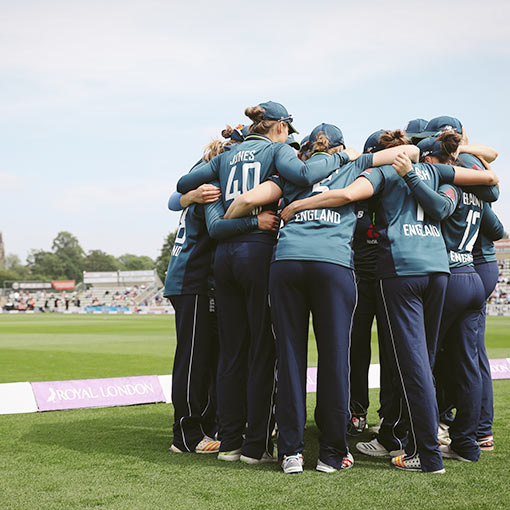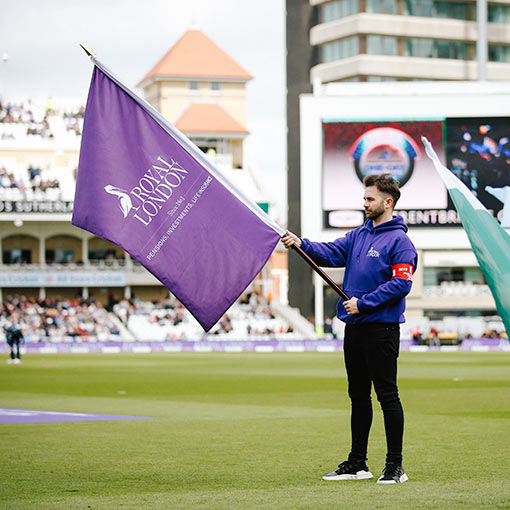 Follow us on social media
Find us on social media to see what we're up to across 2022 and for the chance to get involved and win prizes.