Everybody wants to feel that, even if they got a critical illness, they'd be able to cope financially.
That's why our Critical Illness Cover pays out a lump sum or monthly income if you're diagnosed with a critical illness or total permanent disability, covered by your plan.
You can choose how much cover you want, how you want it to pay out and whether you want to combine different cover types. You can also choose to take out cover with your partner.
Available through an independent financial adviser, our Critical Illness Cover is designed to help lighten the financial load and make it easier to cope at a time when you need to concentrate on getting better.
Remember that these plans don't have a cash-in value at any time and if you stop paying your premiums your cover will stop.
Some benefits of our Critical Illness Cover
Reassurance
We cover a large number of critical illnesses, including the most common reasons for claim - so you're in safe hands.
Extra peace of mind
We also cover a number of additional illnesses, including some early forms of cancer - with a payout of 50% of the cover amount, up to £35,000.
A Helping Hand with your day-to-day
Our tailored Menu Plans come with our Helping Hand support service, designed to help you maintain a healthy lifestyle and be there for you during difficult times.
Children's Critical Illness Cover
Nobody wants to think about their child becoming critically ill but it's more common than you might think. That's why, when you take out Critical Illness Cover with us, we also give you the option to cover your children.
You can add Enhanced Children's Critical Illness Cover or Standard Children's Critical Illness Cover to your plan, depending on your needs and budget.
And you can add or remove it at any time. If you make a claim for your child, it doesn't affect your main Critical Illness Cover.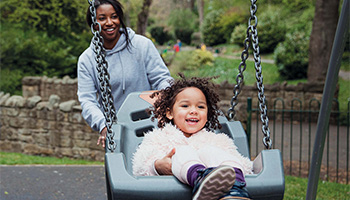 Helping Hand
With a Royal London Menu Plan, you'll have access to our Helping Hand support service.
Helping Hand includes a wellbeing support service, designed to help you maintain a healthy lifestyle. It gives the plan owners online access to a range of hand-picked early care medical services, so you have the help and advice you need to stay fit and healthy and help stop small health issues becoming a big problem.
A Helping Hand with recovery
If you (the plan owner), or your partner and children, are going through a difficult time, such as a serious illness, injury or bereavement, Helping Hand will also be there to offer support – even if you don't make a claim. You can contact RedArc, who'll give you access to a dedicated nurse. They'll provide tailored and personal support whenever it's needed, for as long as it's needed.
Helping Hand is a package of support services and each service is provided by third parties that aren't regulated by the Financial Conduct Authority or the Prudential Regulation Authority. These services aren't part of our terms and conditions and don't form part of your insurance contract with us, so can be amended or withdrawn at any time. This means that you or your family's access to these services could be amended or withdrawn by us in the future.
Waiver of Premium (Sickness)
Waiver of Premium (Sickness) is available as an add-on to our tailored plans.
This means if you have an accident or illness that leaves you unable to work or carry out a number of tasks, you won't have to worry about your monthly policy payments as we'll pay these for you. You can decide the amount of time between you stopping work and us paying your premiums. The choices are 4, 8, 13, 26 or 52 weeks.
Value of advice
If you think that our Critical Illness Cover could be right for you the next step is to speak to a financial adviser. There are many benefits to independent advice.